Protests Against Coronavirus "False Alarm", Berlin, Poland and London.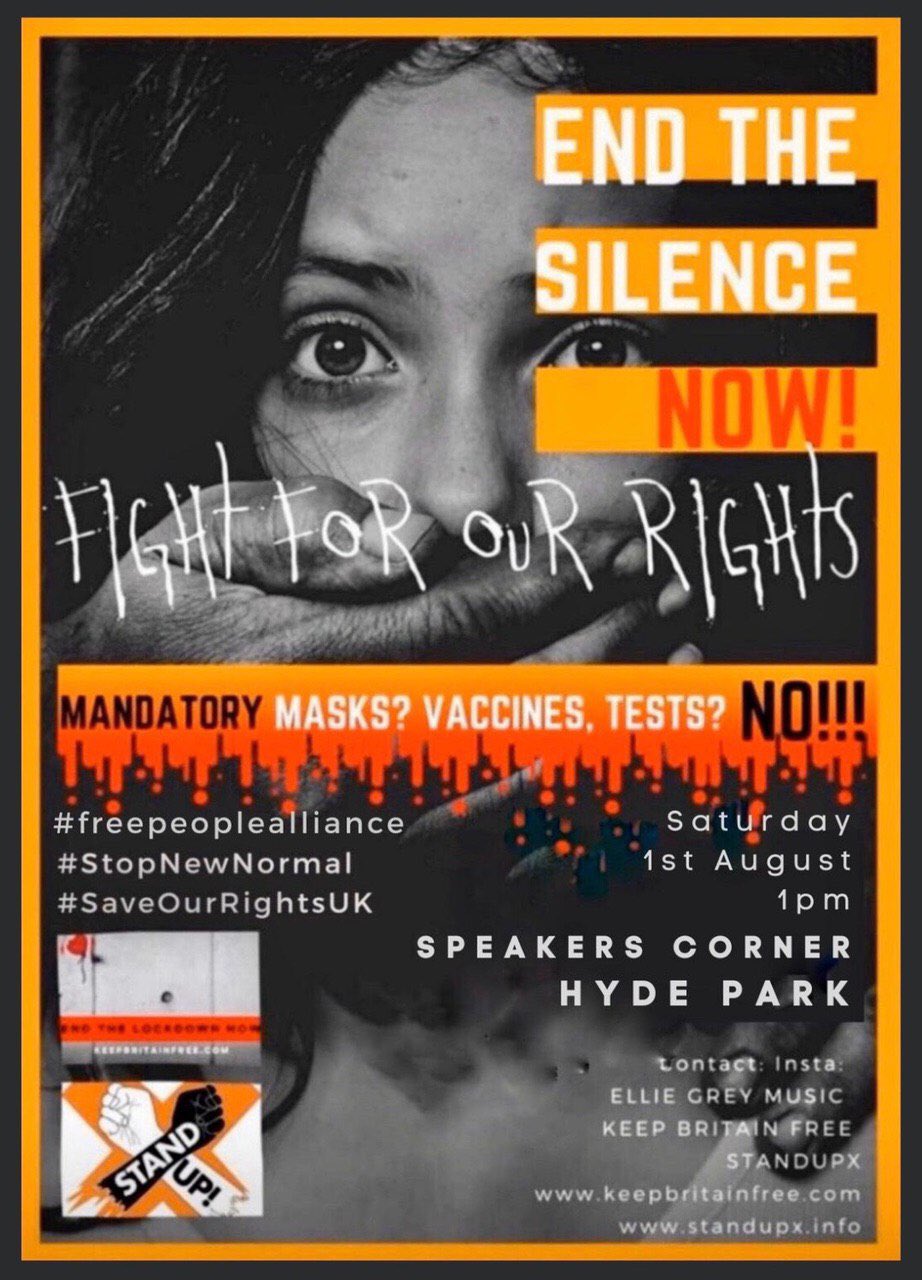 British Protest Against Masks, Vaccines and Tests.
Spiked, the magazine of Baroness Claire Regina Fox, has been at the forefront of complaints against restrictions during the Coronavirus pandemic.
These are  just a couple of the latest of a long series of their articles.
I'm worried about all the people who think science is on their side and their attempts to 'save lives' are worth the cost of making those lives around them miserable.
'The lockdown has caused a humanitarian tragedy'
Barrister Francis Hoar explains why the lockdown may have been unlawful.
Germany: 18 officers injured dispersing Berlin rally against coronavirus curbs
Deutsche Welle.
Berlin police said that 18 of its officers were injured, while three were hospitalized in dispersing some 20,000 people protesting against anti-pandemic measures. Many participants dismissed the coronavirus as a "false alarm."

At least 18 police officers were reportedly injured in Berlin on Saturday as they tried to break up a large gathering of people demonstrating against coronavirus restrictions, including the face mask requirement.

Three of the officers were being treated in hospital, Berlin police said on Twitter. It had deployed 1,100 officers to monitor the rally and disperse the crowd.

As German officials warn of soaring infection numbers, the protesters remain defiant. "The virus of freedom has reached Berlin," said one of the organisers, Michael Ballweg.
The politics of the event was clearly on view.
Poland:
Britain, largely ignored demonstration.
Guess who's in that video clip…
The Palestinian flag,  the far-right tenor of  their targets (Bill Gates, Soros) and the  'libertarian'  tinge of the 'patriotic Free People Alliance, indicates the political confusionism of the movement.
Perhaps, with their influence in British Politics, Spiked could publicise the British protests.
hi
23 Responses