Galloway Launches Workers Party of Britain in Birmingham Mass Meeting.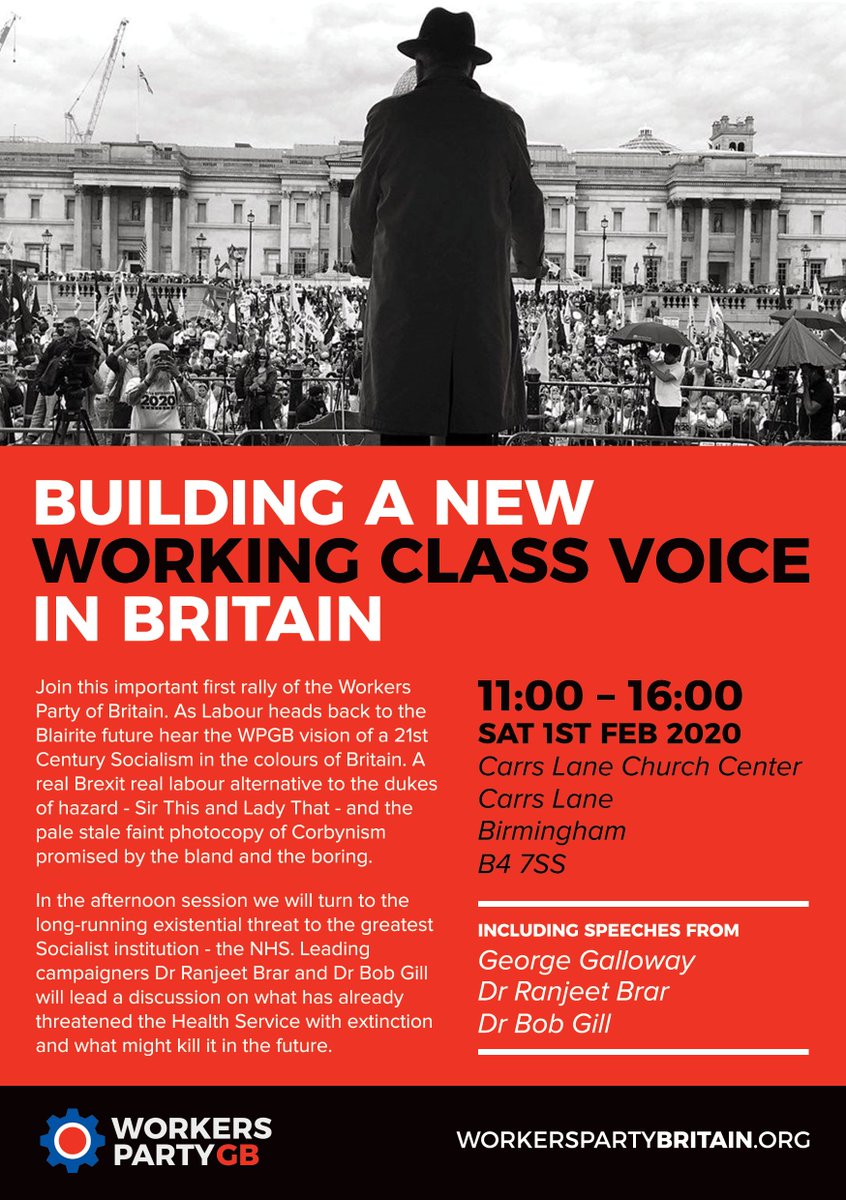 It's off!
Birmingham yesterday saw the launch rally of an exciting new party that will shake the boots of the bourgeoisie and EU elites!
In a hall packed out with all the supporters they could muster, the twinkle-eyed man in the Fedora addressed the crowds who thoughtfully left many seats vacant for late-comers.
Ignore the empty chairs!
The Red Brown Front is growing as Galloway retweets this cutting edge put-down of Wokedom.
Galloway may no longer get the rave reviews from old friends  Counterfire and Socialist Worker but he has a new ally in the Daily Express.
George Galloway brilliantly explains why Brexit is 'beginning of the end' for 'fading EU'
See more of the historic public launch of the Workers Party of Britain. Delegates from across the country discuss policy and the future for a real workers movement in Britain!
It's already getting rave reviews!
Being a Tory most of my life I am pleasantly surprised that I agree with everything this party stands for. It's time to unite the left and the right in this country.
When I joined the Labour party in 1984.
The party represented men in donkey jackets and steel toe capped boot's.
Today's Labour party represents men in high heels and a floral print dress.
11 Responses