Amongst Protests Against War with Iran the Anti-Imperialism of Fools comes back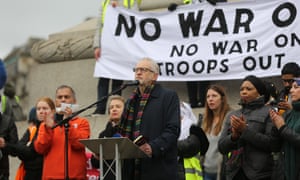 Yesterday in London there was a small, 2,000 strong according to Socialist Worker, demonstration saying no to war with Iran.
This is an honourable cause.
But one aspect leaves a very nasty taste.
Jeremy Corbyn made  some valid points,
Labour leader Jeremy Corbyn has told a rally in London that the shooting down of a passenger plane in Tehran was an "appalling act" for which there can be "no excuses".

Addressing a "No war on Iran" protest in Trafalgar Square on Saturday, Corbyn said the disaster, which killed 176 people, was "part of a whole pattern of appalling acts across the region".

He added: "There's no excuse for shooting down an airliner, there's no excuse for a targeted assassination by one state against another."
Are these acts equivalent?
Some go further.
The immediate threat of war appears to have fallen back after Iran hit back with its missile strike on US bases on Tuesday night.

But the downing of the Ukrainian airliner shows the unintended consequences the US's wargames in the Middle East can have.

Not only can it lead to appalling loss of life—176 people were killed—but such an incident could spark retaliations that spiral uncontrollably into war.
In other words, it's the US that is ultimately to blame for the murder of the air passengers.
Followed by,
Then,
Accidents will 'always Happen'
Morning and RT writer John Wright,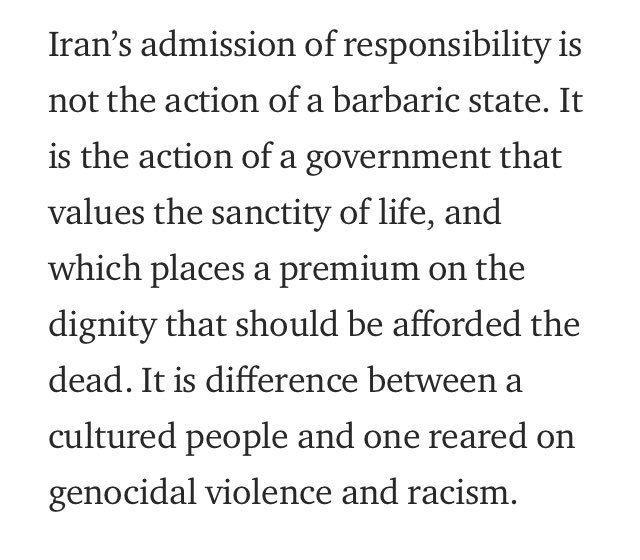 This is not the view of many Iranians.
Iranians hold angry protest over downed plane
Protesters in Tehran have chanted calls for the resignation of officials, after Iran admitted it accidentally shot down a Ukrainian passenger plane on 8 January.
Relatives and friends of those who died held a vigil near the Amirkabir University of Technology on Saturday.
Videos uploaded to social media show a crowd gathered, with some chanting for their country's leaders to resign and calling officials "liars".
Iran had initially denied reports its missiles had brought down the plane, but said on Saturday that it had "unintentionally" shot it down.
28 Responses