Progressive Patriotic Socialists Flock to George Galloway's New Workers' Party of Britain.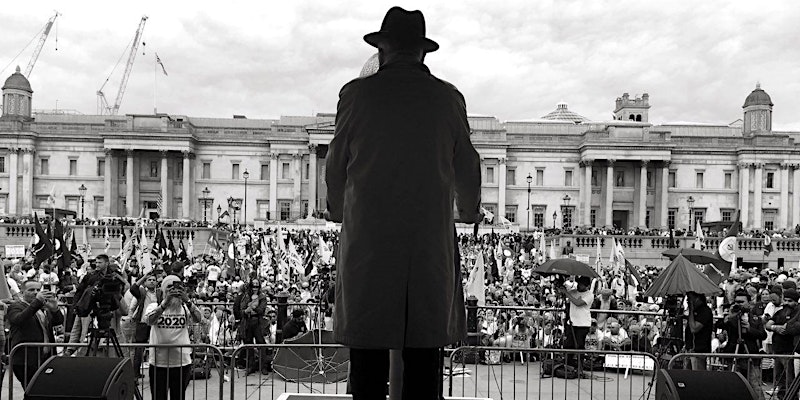 Labour Leadership Hopefuls Beware: Galloway Addresses Masses Backing Workers' Party of Britain.
The Workers Party positively embraces Britain's withdrawal from the EU. Britain needs to be free of the EU regulations that would restrict our fiscal and monetary policy and prevent Britain from taking public ownership of key utilities and transport infrastructure.
More on Birmingham event.
In the morning George will set out his vision for the Workers Party and discuss the historical necessity of building an alternative workers political party to the discredited and treacherous Labour party and its Blairite leadership. As always, the audience will be encouraged to participate and George will chair contributions from the floor until lunchtime.

In the afternoon the Workers Party will turn its attention to a British institution we all hold dear, the NHS. Britain's best known communist vascular surgeon Dr Ranjeet Brar (@Rango1917) will be joined by the NHS campaigner and inspiration behind the films "Sell-Off" and "The Great NHS Heist" Dr Bob Gil (@drbobgill). These two doctors will chart the path which led to the privatisation of the NHS and what must be done to turn things around. Contributions from the floor will be positively encouraged.

To close out the day George Galloway will give a closing speech and there will be time over lunch and at the end to meet new friends and talk politics!
The Spanking New Workers' Party will be Leading Protests Against US Threats to Iran.
"The party was founded in December 2019, by the former Labour and Respect Party Member of Parliament George Galloway, following the 2019 United Kingdom general election.[1]
The Workers Party is affiliated with the Communist Party of Great Britain (Marxist–Leninist) with its vice chair Joti Brar, also serving as deputy leader of the newly founded party.[2]
Wikipedia entry – to be expanded soon!
6 Responses