Boris Johnson and Rees Mogg, Stalin and Grenfell Tower, UK National Populists Borrow from US Trump Right.
British National Populists Borrowing US Hard Right Propaganda Tactics.
Even the centre left find this pile of gobshite too much.
Meanwhile the Rees Mogg saga continues.
He's found an ardent defender in the Red-Brown ex-Revolutionary Communist Party.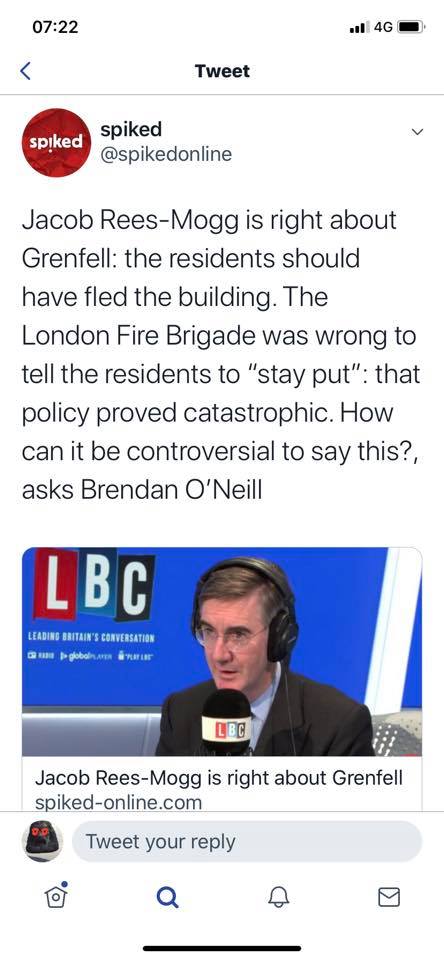 Jacob Rees-Mogg is right about Grenfell
It's the ghoulish, Grenfell-exploiting offence-takers who are behaving immorally.
Once again the leftish middle classes are exploiting the dead of Grenfell to score political points, and I say that is far more repulsive than what Rees-Mogg said on the radio this morning.
Some people might say that Johnson's exploitation of Stalin's victims to make a cheap political point about Jeremy Corbyn is ghoulish and immoral.
Both the red-brown national populists of Spiked and the Tories seem to have borrowed from the US hard right.
As in this (Kentucky election poster).
How it worked!
22 Responses