Brexit Party Backers George Galloway and CPGB M-L Unite to Denounce "Hong Kong phooey" of pro-Democracy Protests.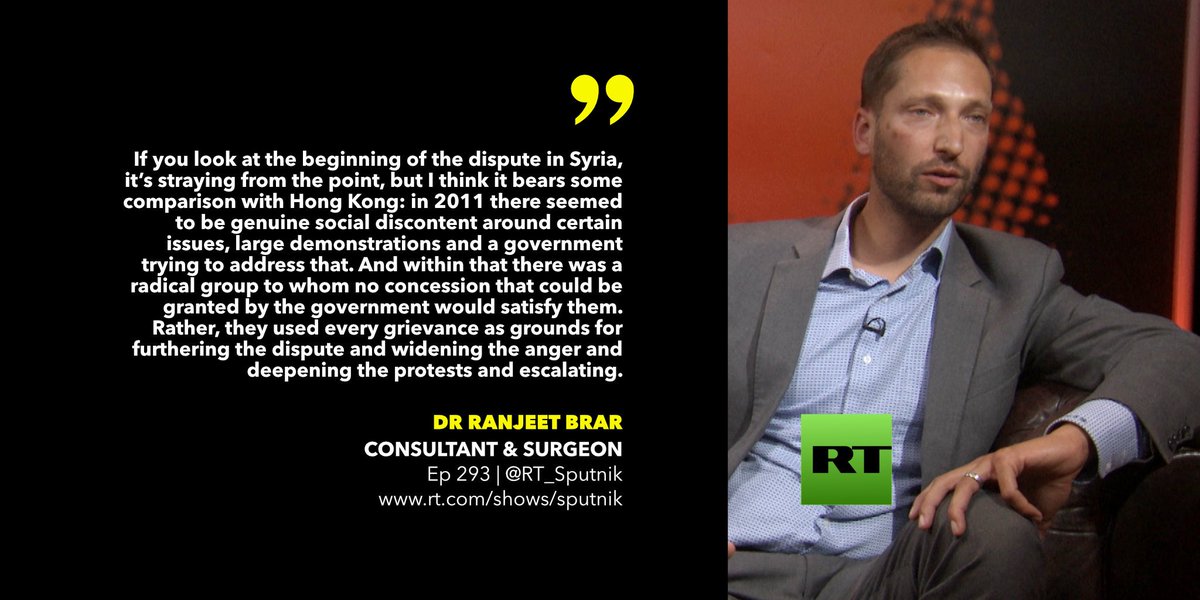 Galloway's New Best Friend: Ranjeet Brar of the CPGB-ML.
The friendship between George Galloway (once the leader of one of the biggest post-war 'left' parties in the UK, Respect) and the micro groupuscule the CPGB (M-L) began when both called for a Vote for the Brexit Party during this year's European Elections.
CPGB-ML.

When George Galloway declared his intention of voting for the Brexit party in the 23 May European elections, many on the fake left were up in arms, calling him a 'fascist' for even considering having anything to do with banker-turned-Brexit-campaigner Nigel Farage.

But as Galloway himself pointed out: "The left-wing predilection to call everyone to the right of you a 'racist' or even a 'fascist' is not just juvenile, cretinous, but totally counterproductive, driving the [working class] irredeemably beyond your political grasp …

…

The Brexit party's arrival on the scene in time for this European election has presented workers with an opportunity to express their anger and let the ruling class know that they won't be content to sit back and watch the Brexit vote be betrayed.

A VOTE FOR THE BREXIT PARTY IS A VOTE FOR BREXIT!
Bonds have since bloomed.
The latest flower is this: China
Comrade Ranjeet Brar (which oddly reminds us of Harpal Brar, his dad? and father of  Joti Brar , 'vice-Chair? see note below *) of the CPGB-ML speaks with George Galloway on his show Sputnik about events unfolding in Hong Kong.
Who are the protestors? What are their demands? What is the role of British and US imperialism and the corporate 'mainstream' media? Why have British and US flags been appearing in the hands of demonstrators?
"Harpal Brar (born 5 October 1939) is an Indian communist politician, writer and businessman, based in Britain. He is the founder and former chairman of the Communist Party of Great Britain (Marxist–Leninist), a role from which he stood down in 2018. Brar was appointed Eternal Honorary Chairman of the Party in August 2019. "He, along with his daughter Joti Brar, is an active member of the Stalin Society, the website of which contains articles disproving alleged Soviet wrongdoing in the Katyn massacre, the Ukrainian Famine (Holodomor), and the Moscow Trials which they blame on the Nazis, dismiss as propaganda, or describe as fair process, respectively."
Galloway doesn't go for half-measures:
"These foreign-funded and guided organisations are carefully stabled Trojan Horses chomping their British and American supplied hay until the time came for them to be told to gallop, and gallop they now are.
This is all Hong Kong phooey! No other country in the world would have shown such forbearance in the face of foreign-sponsored rioting destruction and sabotage of the national economy as China has. If in the days to come China's patience runs out, it will not be before time so far as the great majority of Chinese citizens, including Hong Kong citizens, are concerned.
China signed up to the one country, two systems in the territory. It did not agree to two countries, two systems. Not one inch of Hong Kong belongs to anyone but China. The days when foreign countries could impose their will on China are long gone."
Hong Kong phooey! Would you like any hypocrisy with that? RT.
George Galloway was a member of the British Parliament for nearly 30 years. He presents TV and radio shows (including on RT). He is a film-maker, writer and a renowned orator.
Who is behind the Hong Kong protests?
Comrade Ella Rule features in this Kalima Horra debate, hosted by George Galloway.
Galloway has a pat on the head from the Chinese state:
Here is Galloway's other stunt:
6 Responses