The Groans and Wails of the Lexit Left Overs.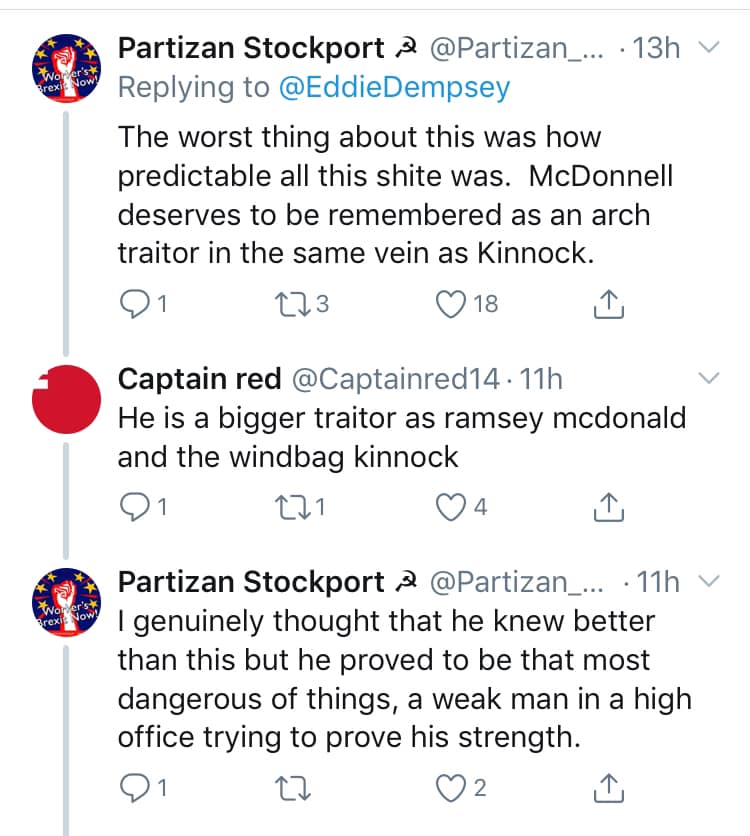 'Left' Brexiters Gnashing their Teeth.
If you want to read some sense see this excellent article by comrades Alena Ivanova & Ana Oppenheim.
Labour's Brexit shift is a victory for the grassroots left, not centrists in suits
This is their conclusion,
Ultimately, we believe that Labour policy should be decided by members, not in backroom meetings. That's why, at this year's conference, we will be ready. Already, 300 CLPs are debating the model motion promoted by Another Europe Is Possible, Labour for a Socialist Europe and Open Labour. If it passes, it will commit Labour to opposing Brexit outright, fighting the nationalist and xenophobic narrative of the Leave campaign, and building transnational alliances to implement a left-wing vision for Europe. It is with this kind of radical, optimistic agenda that Labour can regain the trust of its own members and supporters, win the next general election and start transforming society.
But, it being the summer holidays, the few remaining believers in a People's Brexit prefer to get away from the hurley-burly of cloud cuckoo land and take a break in the virtual reality of  Lexit Front.
The Morning Star put its own unique spin on Labour's new stand,
A Labour source told the Star: "Past the media excitement, there's not much to be said — it's just restating our stance, with the new line about remaining against a Tory crash-out.

"The trick will still be negotiating a good deal once we're in charge, though."
Which did not stop one of their supporters putting his own twist on the story:
The Full Brexit welcomed this article in the Morning Star
This is from the 'left-wing' – that is Red-Brown Front  – the Full Brexit's own material,
"All democrats should support The Brexit Party in the European Parliament elections. But that does not mean it is the answer to the deep problems of British politics."
Peter Ramsey. May 2019.
Our Parliament of Liars must be stopped in its tracks: all democrats need to vote for The Brexit Party at the European elections. But this can only be a stop-gap.
James Heartfield explains why he's running for The Brexit Party – to defend democracy from an intransigent political establishment.
These seem representative examples of further confusionism from the Red-Brown Front (re-tweeted by George Galloway)
It's hard to tell if this is a parody or not.
Or indeed hard geezer who likes to make your flesh creep, Eddie Dempsey's comment is, er, like, for real.
The campaign against rootless cosmopolitans continues:
And the pillars of the Red-Brown Front hope to recruit.
Labour Leave looks as if it's joined the Red-Brown Front: