Labour Against the Witch-hunt – the Return of Monster Raving Greenstein.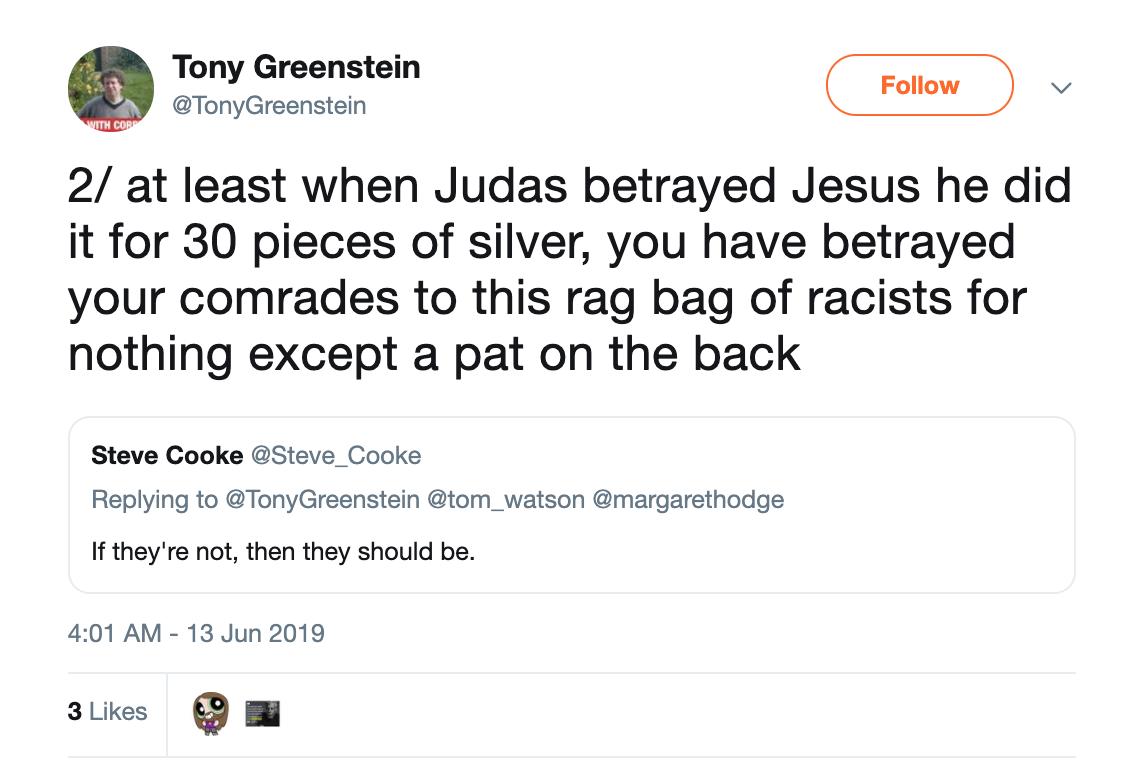 The Return of the Monster Raving Greenstein Party.
Labour Against the Witch-hunt has a pubic face:
Labour Against the Witchhunt was founded in October 2017 to oppose the purge of pro-Corbyn supporters in the Labour Party.

LAW's honorary presidents are Professor Moshé Machover and Ken Livingstone.

LAW's sponsors include:

Ken Livingstone
Alexei Sayle, comedian
Professor Moshé Machover, Israeli socialist and founder of Matzpen
Ian Hodson, president of the Bakers Union
Ken Loach, film director
Noam Chomsky, author and activist
The group is probably best known for its defence of Jackie Walker.
Apart from the Communist Party of Great Britain (Provisional Central Committee), the CPGB-PCC, more widely known as the Weekly Worker, who run the show, its leading figure is one Tony Greenstein.
Nobody should be any doubt that very few people on the left will have any truck with that lot in any campaign that involves the words 'Zionism' and Israel.
Well there is this chap:
Since Greenstein has stopped his, reported,  visits to noted Nerve Specialist Sir Roderick Glossop the tweet (above, heading) promises to be the first of many in this vein…
One Response