Notre-Dame: Rebuilding a Masterpiece of the Human Spirit is Everybody's Concern – L'Humanité.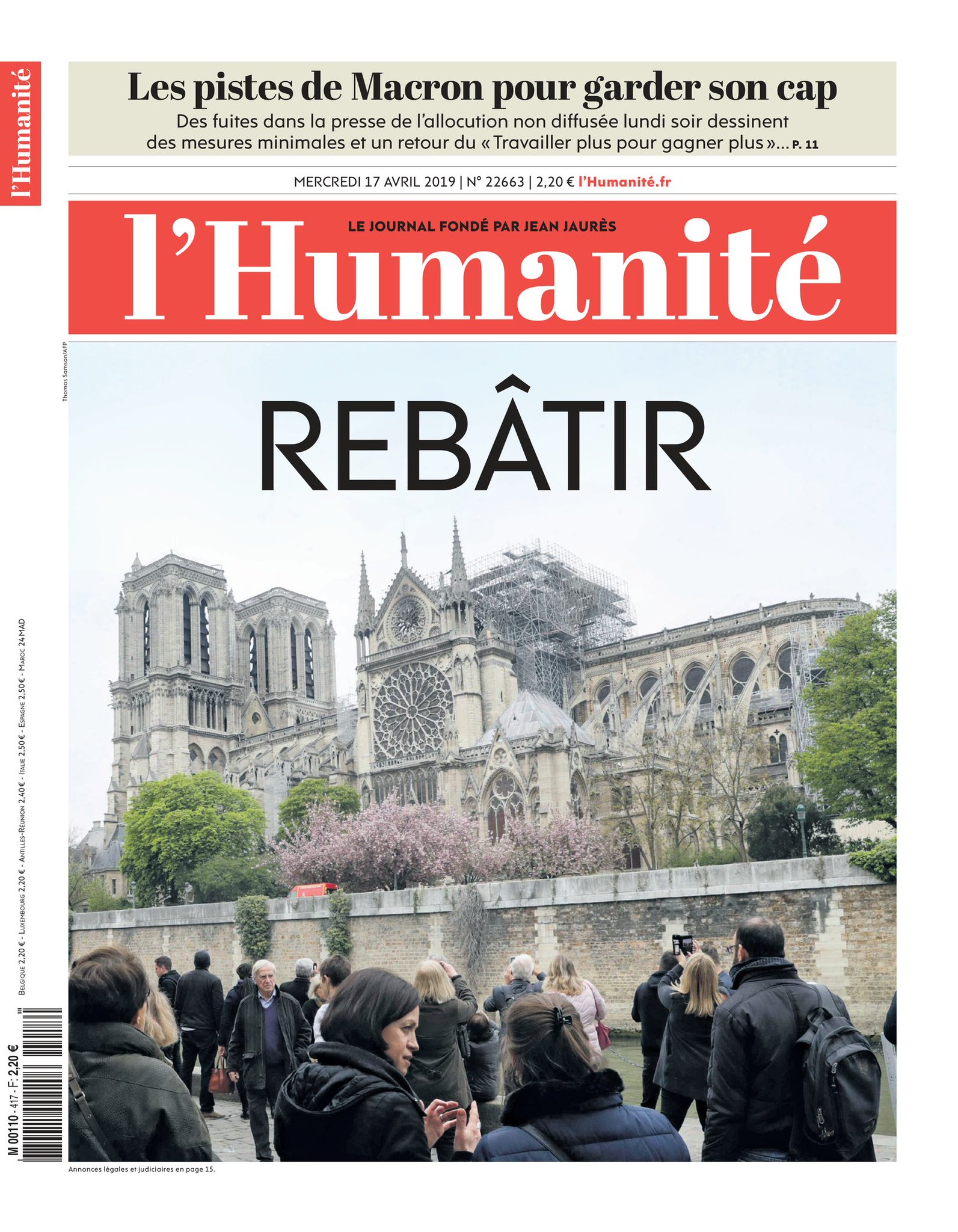 Rebuild!
The French communist daily today expressed the thoughts of millions of people across the world.
Le terrible incendie a failli détruire le chef-d'œuvre de l'esprit et de l'histoire qu'est Notre-Dame. Après une immense vague d'émotion, sa reconstruction est l'affaire de toutes et tous, de ceux qui croient au ciel, comme ceux qui n'y croient pas.

The terrible fire nearly destroyed  the masterpiece of the spirit and of history that is  Notre-Dame. After an immense wave of emotion, its reconstruction is the business of everyone, of those who believe in heaven, as much as those who do not believe in it.
Lines from the Communist Poet Louis Aragon.
10 Responses