Labour Against the Witch-hunt Conference Venue Cancelled.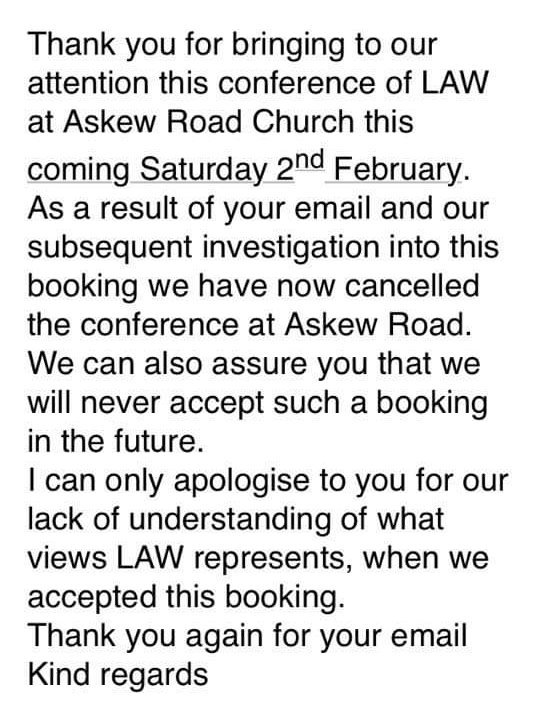 And all was going swimmingly for Greenestein.
Tony Greenstein's 40% vote for Secretary of Palestine Solidarity Campaign is a shot across the Executive's bows
PSC activists express their dissatisfaction with an Executive that puts a Zionist Emily Thornberry on a Palestinian platform
Greenstein even has praise for his old mucker Gerry Downing.
"I carry below a report from Gerry Downing of Socialist Voice on the conference. The Report is a fair one…"
Greenstein then spoils the growing comradely atmosphere which some speculate is leading to an alliance between Law and Socialist Fight,
,"but I have to say that their continued characterisation of the Israel or Zionist lobby as a Jewish ethnic lobby is unhelpful."
Dear, oh dear….
And Gerry said such supportive things,
Tony Greenstein stood for the Secretary's position against Ben Soffa but lost by 67 votes to 103, a creditable performance. Socialist Fight put out a leaflet critically defending him (he did motivate our expulsion from Labour Against the Witchhunt).
The event sounds a hoot:
we were entertained by a dance troupe trio from the Palestine Hawiya Dance Company just after the break, who put on a really excellent show for us all.
Alas, all good things must come to an end.
Let's hope they find a new venue.
10.30 Registration

11am Opening remarks by chair Jackie Walker

11.10 am 'The slow coup against Jeremy Corbyn'
Motion introduced by Asa Winstanley (Electronic Intifada) and LAW honorary president Moshé Machover
followed by discussion and amendments

– 1pm lunch break –

1.30pm 'Why we oppose the IHRA definition of anti-Semitism'
Motion introduced by Glyn Secker (JVL) Tony Greenstein
followed by discussion and amendments

3.15pm
Other motions
LAW constitution
Election of steering committee
5 Responses