People's Brexit Meeting – for "a socialist economy off the shores of Europe", free of "German Capital" and "Cheap Labour".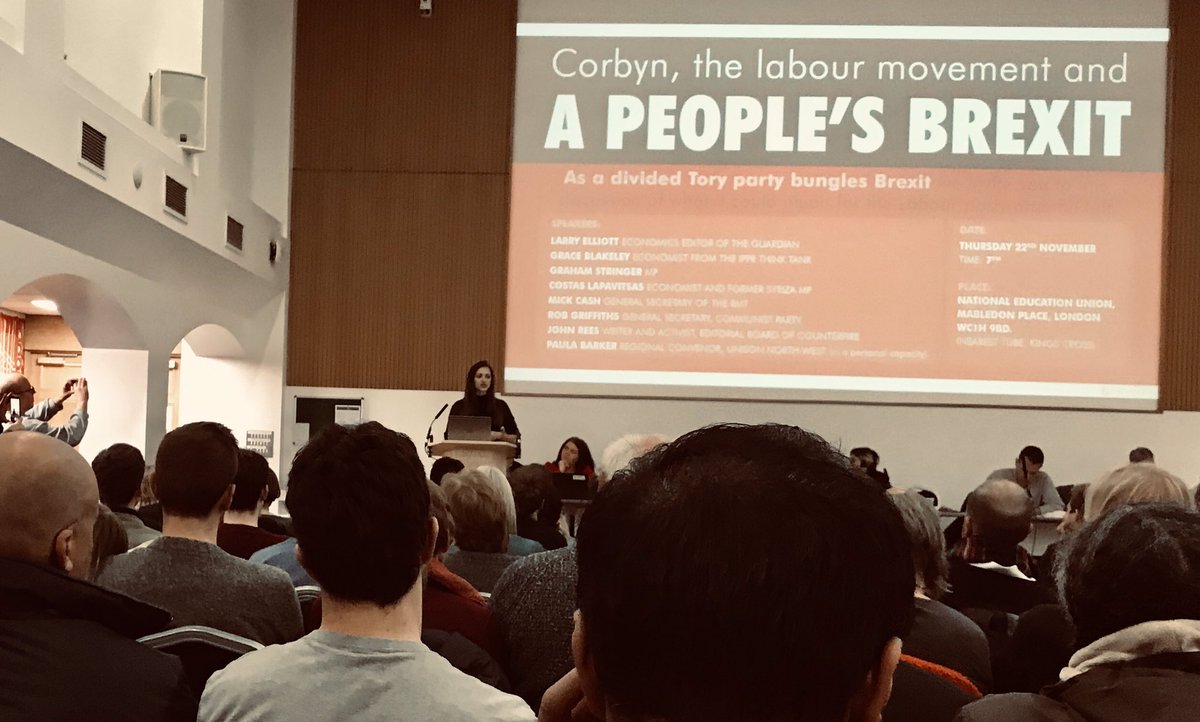 People's Brexit Promises a Socialist Economy off the Coast of Europe.
Larry Elliot, writes in the Guardian today,
The left needs to work on its own plan to rebuild our economy, and that will be easier after Brexit.
 …there is an opportunity to do things differently, to exploit the policy space that Brexit affords and tackle the structural problems that have plagued the economy for decades. The right has its plan: more liberalisation. It is time for the left to come up with its own vision that would deploy every available policy tool to modernise the economy, rebuild Britain's industrial space and spread prosperity more widely.

Such a transformation is much more likely to happen outside the EU than inside. That's because the two most significant UK imports from the rest of Europe – German industrial goods and cheap labour – have helped to bend the economy out of shape by holding back the manufacturing sector and encouraging the growth of low-wage service sector jobs. It is possible to do better than that.
The economy is out of kilter because of "German industrial goods" and "cheap labour" (that is migrants).
The Socialist People's Brexit will see off these foreign imports!
We'll have our very own socialism off the shores of Europe!
6 Responses