Jean-Luc Mélenchon's Wobbly Goes Rotten: Where will his leftist admirers stand now?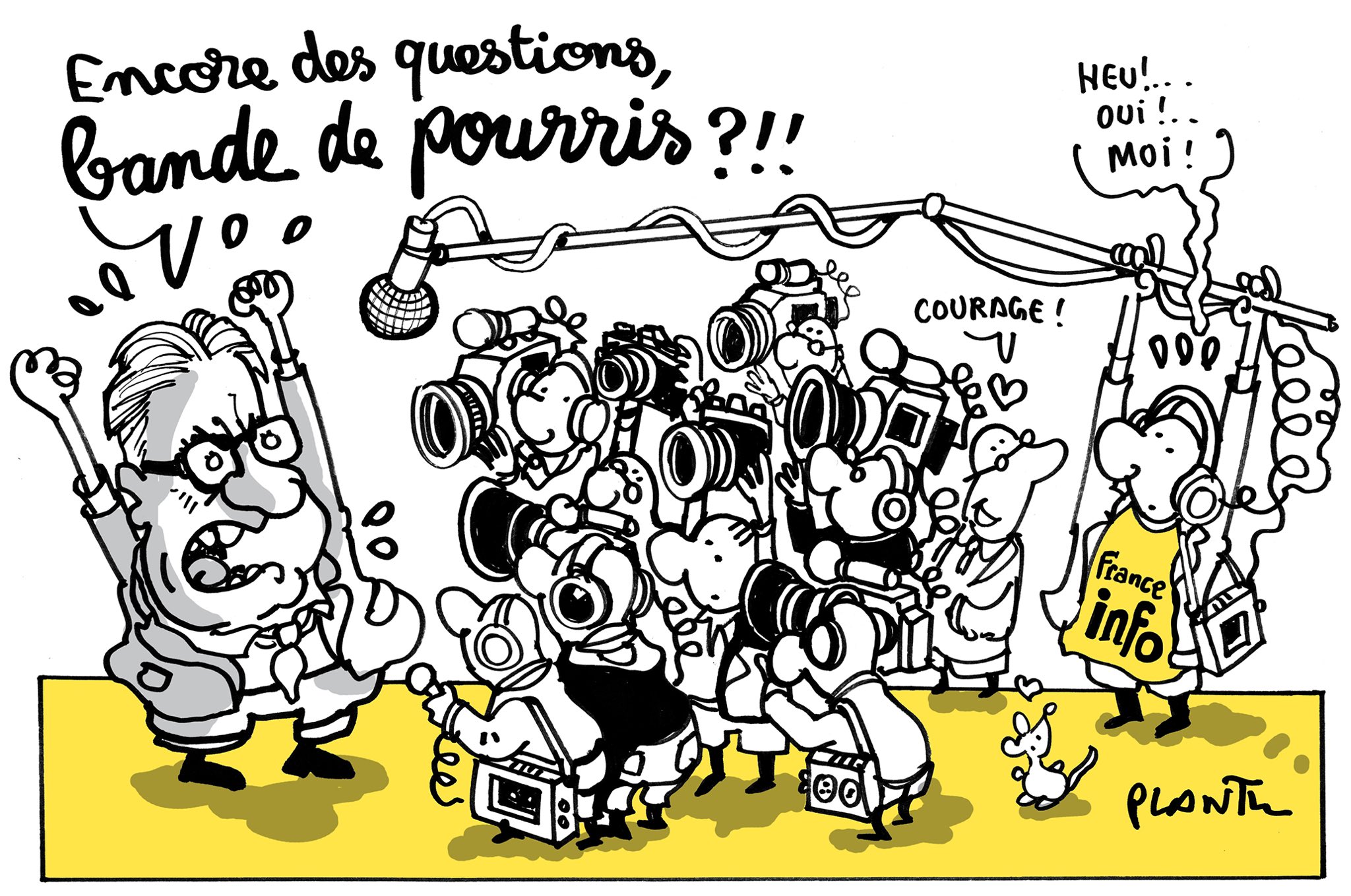 Mélenchon Goes Trump:"Have You Still  Got Questions, Bunch of Scumbags?!"
At this year's The World Transformed, held parallel to the Labour Conference., Jean-Luc Mélenchon, was a star.
Why we've invited Jean-Luc Mélenchon to The World Transformed
.. the real reason for Mélenchon's invitation to TWT is not because he is Corbyn mark 2. No, it is for the same reason that TWT is happening in the first place: as part of a democratic socialist project to shift power towards the people. The fundamental truth about the two men's successes is that it's not about them. It's about what they, and TWT, represent: the left taking hold of the future.

Mélenchon's presence is not simply a result of similarities between him and Corbyn. It is a sign of a rising internationalist left building socialism from the grassroots. In learning from and debating with one another, as TWT allows us to do, we can help build a world for the many, not the few.
Politis has published an accurate account of the scandal that is shaking Mélenchon's rally, La France insoumise (LFI).
Jean-Luc Mélenchon's far-left freakout

The France Unbowed chief, who came fourth in last year's presidential election, is taking to Facebook livestreams and iPhone monologues to harp on what he calls a "Macronism-media-prosecutor" conspiracy against him. The early signs are that the ranting and raving are not going down well with the French public, as Mélenchon seeks to build support for an international leftist alliance for next year's European Parliament election.

The plot alleged by Mélenchon, which presumably draws support from President Emmanuel Macron's backers, centers around an October 16 raid on the far-left leader's apartment and office by magistrates investigating suspected campaign finance fraud in his 2017 bid for president. In a video of a standoff between Mélenchon's followers and the investigators standing outside his office, the 67-year-old firebrand can be seen leaning nose-to-nose with an officer and shouting "La République, c'est moi!" ("I am the Republic!") as the man quietly asks him to take a few steps back.

Mélenchon was only getting started. Three days after the raids, which targeted the homes of 10 France Unbowed aides in addition to his own, the party leader held a news conference during which he railed against what he called a "political police" and accused Macron of using the judicial system to undermine his movement. He then turned his wrath to the media, vowing to sue news channel BFM for defamation, accusing journalists from public news outlet FranceInfo of being "liars and cheats," and mocking a female reporter who tried to ask him a question for having an accent from southern France.
Politis does not cover some of the salient details of this one-man melt-down that have since emerged.
Such as the 12,000 Euros, in cash, found during the Police enquiry at the home of one of those close to the Leader.
Or the "close" relation ("extraprofessionnelle") between the Chief of La France insoumise and the Sophia Chikirou, former head of the LFI linked PR firm,  Mediascop, renamed and called imaginatively Le Média when it expanded into providing 'news and information'.  After resigning following  some ferocious rows there she is at present involved in their European election campaign. (Mélenchon, visé par les juges, s'en prend aux médias).
Today brings another batch of details about the accusations concerning LFI's use of fictitious jobs and dodgy accounts involving Mediscop, his election campaigns and the company set up in the name of one of Mélenchon 's dire books, L'Ere du peuple (which announces that class struggle is henceforth absorbed into the fight between the People and the elite Caste): Soupçons d'emplois fictifs et comptes de campagne : les deux affaires qui visent Mélenchon (le Monde).
Mélenchon has responded to media reports of the charges and his hysterical reaction by calling on supporters to "« pourrir " (which could be translated as 'give a bollocking to', bearing in the mind that its root meaning is "to rot") critical journalists.
Two targets were singled out: Radio France's France-Inter and the independent Mediapart, set up by the left-wing veteran Edwy Plenel ("Agression" et "ignominie" : Mélenchon s'en prend à Mediapart, qui révèle sa "relation extra-professionnelle" avec sa conseillère Sophia Chikirou ")
Attacking the media, some might say, has become something of an obsession:
With a tear in his eye LFI deputy Eric Coquerel, who has close ties with the exemplary media outlet, RT, tweeted yesterday. He warned of the far-right in Bresil, and fellow Media-hater Trump, and compared Melenchon to French socialist martyr , Jean Jaurès.
Coquerel omitted to mention that Jaurès, opposed to war between the European nations un the build up the Great War,  was insulted for his alleged 'pro-German' sympathies, for which he was murdered by a far-right nationalist.
There are not many people around who would accuse the author of "le poison Allemande" of being pro-Bosch.
Still, he's got this backing for his present stand:
There have been many admirers of La France insoumise in the English speaking world, Counterfire for one.
But few are as stalwart in defending Mélenchon as the US magazine Jacobin.
As this reaction to his latest troubles indicates.
Raided by the Machine. COLE STANGLER
17.1018.
Yesterday morning, French police raided the home of Jean-Luc Mélenchon. The leftist leader was quick to point the blame at Emmanuel Macron.

……

If anything, this will energize the party's base even further. Among Mélenchon's many attributes, he has a powerful social media presence; of the 1 million people who like his page on Facebook and the 1.93 million who follow him on Twitter, a significant portion just witnessed their favorite politician humiliated at his own home.

Not everyone will feel the same; some will even think he went overboard with his reaction. But faced with the judicial offensive, Mélenchon's own supporters will surely be fired up by the raids.
Unfortunately for this die-hard the opinion polls this week say that not only do 76% disapprove of this attitude but 51% of his voters in the Presidential election do so as well. His support now stands at a shrunken level. His
score has dropped by 7 percentage points since last month, with 22 percent of respondents approving of his job performance. Among hardcore backers — those who voted for him in round one of the presidential election — the level of support had fallen by 15 points.
Tough one…
2 Responses