New Blows for Tony Greenstein Led Labour Against the Witch-hunt.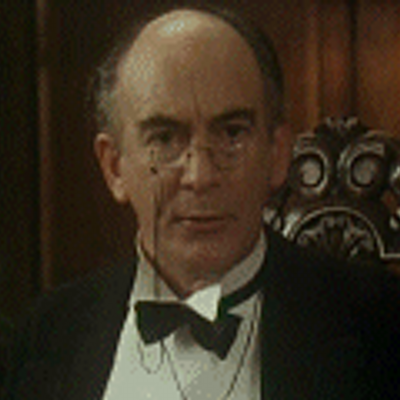 Nerve Specialist Sir Roderick Glossop on Watch as News Breaks of New Crisis for Labour Against the Witch-hunt.
Posts by a Jewish blogger in London have been removed from US-based writing platform Medium after he alleged that the antisemitism rally in Manchester last month was supported by the far-right.
Reports the Jewish News today.
The Medium story has already been revealed by our ace reporters but this aspect is not:
Following a complaint from the Board of Deputies, the site took action against Tony Greenstein, who has been expelled from the Labour Party. He currently co-chairs Labour Against the Witch-hunt, which argues that the party's antisemitism scandal is purposefully overblown and counts MP Chris Williamson among its supporters.

The Board drew attention to Greenstein's article titled: 'NW [North West] Friends of Israel, Tommy Robinson and the EDL [English Defence League] are Holding a Demonstration Against Antisemitism in Manchester.'

Anthony Silkoff of the Board said: "This is a complete lie with no factual basis… There was absolutely no involvement of the EDL and Tommy Robinson, indeed the organisations involved have denounced Tommy Robinson multiple times."
Meanwhile … Labour Against the Witch-Hunt backer Williamson has difficulties of his own:
Labour MP Chris Williamson Facing Deselection Threat After Union Anger
The Labour MP for Derby North, Chris Williamson, will "definitely" be challenged under new party rules that have made it easier to oust sitting MPs, several sources have said.

Williamson is expected to face a "trigger ballot" in his marginal Westminster constituency as local activists take advantage of changes that mean just a third of union branches are needed to force a contest.

………

He's definitely going to be triggered," a source at one of the big trade union told HuffPost UK. "No doubt about it."

A key figure in another major union, who preferred not to be named, confirmed Williamson would be targeted, as members wanted an MP who was less divisive and who was fully committed to the union link.

Even non-union party members locally are understood to be unhappy that Williamson hasn't been focusing enough on Derby – where Labour lost control of the council to the Conservatives this year – rather than touring the country.

"He doesn't realise how unpopular he is," one said. Another source said that Williamson's decision to hold his roadshow in the seats of some strongly union-backed MPs was another factor. "If the unions get a strong enough local candidate, he could well lose."
And in case anybody wonders why many on the left are not fond of Williamson look no further than this article in the Huff Post:
Labour MP Chris Williamson's Praise For Blogger Who Called Jo Cox A 'Warmongering Blairite'
The party is 'looking into' Chris Williamson's comments.
Noted Nerve Specialist Sir Roderick Glossop is said to be at the ready to help, in a caring way, with any crises that Greenstein may have after reading the Jewish News report.
4 Responses