Michael Mansfield Withdraws backing from Labour Against the Witch Hunt.
Greenstein faces New Blow After Michael Mansfield's statement….
For over 50 years I have been committed to fighting racism in all its forms. Equally I have been a staunch supporter of the rule of law and due process.

I joined the campaign LAWH in order to defend the right of those who wished to voice legitimate criticisms of the government of Israel and their repeated violation of International,law from being unfairly categorised as anti Semitic. An objective shared by fellow campaigners Moshe Machover, Ken Loach and Noam Chomsky.

Recently I have been alerted to the material being promulgated by the campaign,( not by the supporters named above). I was unaware of this and both the tenor and content are unacceptable. For these reasons I wish to,withdraw my sponsorship of the Campaign, whilst at the same time wishing to maintain my enduring support for a responsible and vigorous critique of any government which flagrantly undermines the rule of law.

Michael Mansfield QC
30 September 2018
More here: Jeremy Corbyn-backing lawyer severs ties with group that calls Labour antisemitism 'witch hunt'  Lee Harpin
"Michael Mansfield says he was shown 'material' the campaign circulated that is 'unacceptable'."
All you need to know about this is the following, "The vice-chairman of LAWH is Tony Greenstein."
In another blow to LAW this is today's news:
Medium Censors Remove My Blog – Outing Zionists and Fascists is 'targeted harassment' and contrary to the Corporate Rulebook
Medium have decided, without warning, to make my blog 'unavailable'
Meandering and ponderous articles are fine but try uncovering foul deeds, tricksters, shysters, fascists and assorted thugs and Media's Corporate Admen will be onto you like a flash.
Are these two blows related?
Here is one of Greenstein's previous hits in the medium still left open to him;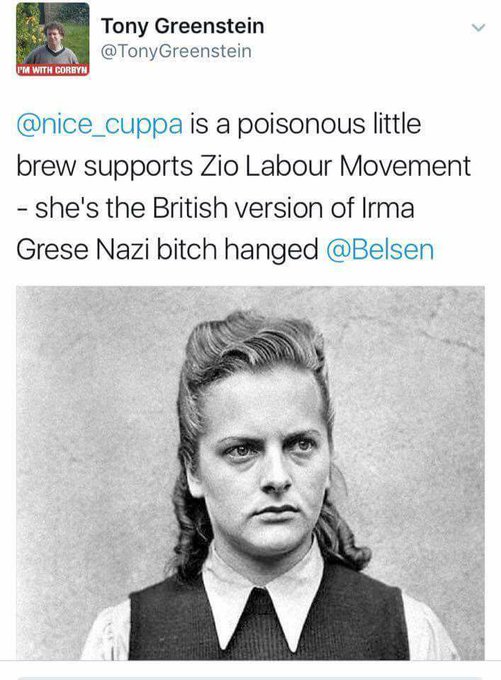 4 Responses