Verso Publishes Norman Finkelstein's diatribe that "Jews have too much power in Britain."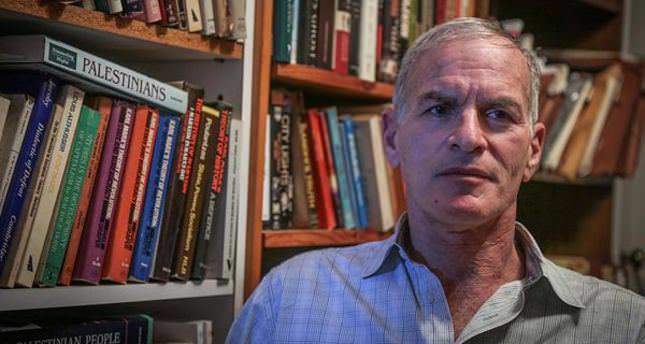 Finkelstein, "Jew have too Much Power in Britain" – to join Gerry Downing in Socialist Fight? 
The chimera of British anti-Semitism (and how not to fight it if it were real)
Amongst Finkelstein's pseudo-learning we hear that,
Jews have too much power in Britain. The three richest Brits are Jewish.[12] Jews comprise only .5 percent of the population but fully 20 percent of the 100 richest Brits.[13] Relative both to the general population and to other ethno-religious groups, British Jews are in the aggregate disproportionately wealthy, educated, and professionally successful.[14] These data track closely with the picture elsewhere. Jews comprise only 2 percent of the US population but fully 30 percent of the 100 richest Americans, while Jews enjoy the highest household income among religious groups.

Jews comprise less than .2 percent of the world's population but, of the world's 200 richest people, fully 20 percent are Jewish.

Jews are incomparably organized as they have created a plethora of interlocking, overlapping, and mutually reinforcing communal and defense organizations that operate in both the domestic and international arenas. In many countries, not least the US and the UK, Jews occupy strategic positions in the entertainment industry, the arts, publishing, journals of opinion, the academy, the legal profession, and government. "Jews are represented in Britain in numbers that are many times their proportion of the population," British-Israeli journalist Anshel Pfeffer notes, "in both Houses of Parliament, on the Sunday Times Rich List, in media, academia, professions, and just about every walk of public life."

The wonder would be if these raw data didn't translate into outsized Jewish political power. The Israel-based Jewish People Policy Planning Institute rhapsodizes that "The Jewish People today is at a historical zenith of wealth creation" and "has never been as powerful as now."[18]

It is certainly legitimate to query the amplitude of this political power and whether it has been exaggerated,[19] but it cannot be right to deny (or suppress) critical socioeconomic facts.
He continues, froth speckling,
Were it not for the outsized power of British Jews, it's hard to conceive that British society would be interminably chasing after a hobgoblin. True, although fighting anti-Semitism is the rallying cry, a broad array of powerful entrenched social forces, acting on not-so-hidden agendas of their own, have coalesced around this putative cause. It cannot be gainsaid, however, that Jewish organizations form the poisoned tip of this spear.
He (provisionally) concludes with that mind-reading ability that is the gift of those able to see beyond mere appearance,
..the truth is, Jewish elites do not for a moment believe that anti-Semitism is a burning issue. If they truly feared that it posed a clear and present danger now or in the foreseeable future, they wouldn't be shouting from the rooftops that Corbyn was a "fucking anti-Semite." For, if the UK was awash with closet anti-Semites, then, logically, broadcasting this accusation would hand Corbyn free publicity as it would be dulcet tones to the ears of potential voters. Far from damaging him, its diffusion could only facilitate Corbyn's victory and pave the way for a second Holocaust.

On the contrary, Jewish organizations know full well that vilifying Corbyn as an anti-Semite would drastically reduce his appeal, as anti-Semitism resonates only among assorted antediluvians, troglodytes, and fruitcakes. In other words, the irrefutable proof that Corbyn's pursuers don't believe a word they're saying is that by labeling him an anti-Semite they hope and expect to isolate him.

However, as the accusation is manifestly a red herring, it's also possible that the current hysteria will pass most people by entirely, not because they are unconcerned by anti-Semitism but because it hardly occurs to them as an issue at all. If the controversy has an effect it will be restricted to exacerbating divisions in the Labour leadership and perhaps also adding to a more general perception that the stories promoted by mainstream media are fake news.
Here is another aspect of Finkelstein's politics that makes this Blog loathe him even more: he spat on the graves of the victims of the Charlie Hebdo massacre.
"World renowned political science professor says he has 'no sympathy' for staff at Charlie Hebdo."
New Left Review and Verso Stalwart Tariq Ali has had many friendly echanges with Finkelstein.
Perhaps he will invite him to the follow up to this event:
It would be remiss, surely, if Gerry Downing and Ian Donovan, pioneers in this matter, did not get an invite as well.
Why Marxists must address the Jewish Question concretely today
…the outcome of WWII, and then the rise of Israel, destroyed this worldview among the imperialist bourgeoisie. What took its place was an emerging understanding that the Jewish bourgeoisie was an important reserve for the survival of capitalism itself, particularly in its ability to see beyond narrow national horizons and look out for the interests of the bourgeois class on a broader basis.

As a distinct caste, this depends on the Zionist project for its internal coherence; without it this caste would disappear through assimilation into the separate imperialist bourgeoisies. The end of ethnocracy in Israel would spell the defeat of this extra resource of imperialism, which today's Western ruling classes value highly indeed.
13 Responses