As Controversy Rages on Boris Johnson, Jean-Luc Mélenchon, Backer of the Burqa Ban, is invited to Momentum Labour Fringe.
'Disparition' by Yemeni photographer Boushra al-Moutawakel.
Boris Johnson should be kicked out of Conservative party for burka comments, Muslim peer demands.
Plenty of people have commented on the words of former Foreign Secretary Boris Johnson, the Conservative Party's relationship to Islam, not to mention those who've joined in, with glee at the opportunity to attack the prejudices revealed amongst the Tories and their supporters.
In a different vein I began writing on the wider European and international context of the controversy this morning.
Johnson may speak for a 'liberal' attitude peppered with a  few rude words (personally I find his handling of the Nazanin Zaghari-Ratcliffe case, prisoner of the Islamic Republic of Iran far far worse).
An obvious point to begin with is that  that the Danish Social Democrats,  Socialdemokraterne, backed the public ban on the burqa,
"The Liberal, Conservative and Danish People's parties all voted in favour of the bill, as did the opposition Social Democrats with the exception of MP Mette Gjerskov, thereby securing the majority." The Local. 
The full law needs looking at it:
Another issue would be the silence of most of the people now shouting about Johnson faced with this: (March 2018): Iranian woman who removed headscarf jailed for two years. "Prosecutor says woman took off obligatory hijab in Tehran street to 'encourage corruption'."
But, to return to the issue of the burqa in general,  France, the best known secular country,  has, with the support of many sections of the left, prohibited the full face veil since 2011 (Loi interdisant la dissimulation du visage dans l'espace public.) The bill was passed by the National Assembly by a vote of 335–1.
Amongst the left who backed the ban was Jean-luc Mélenchon, vocal in his enthusiasm for Laïcité, secularism.
It did not take long to draw some connections here, and the Spectator had got there before me:
Man who supported a burka ban to speak at Corbynista festival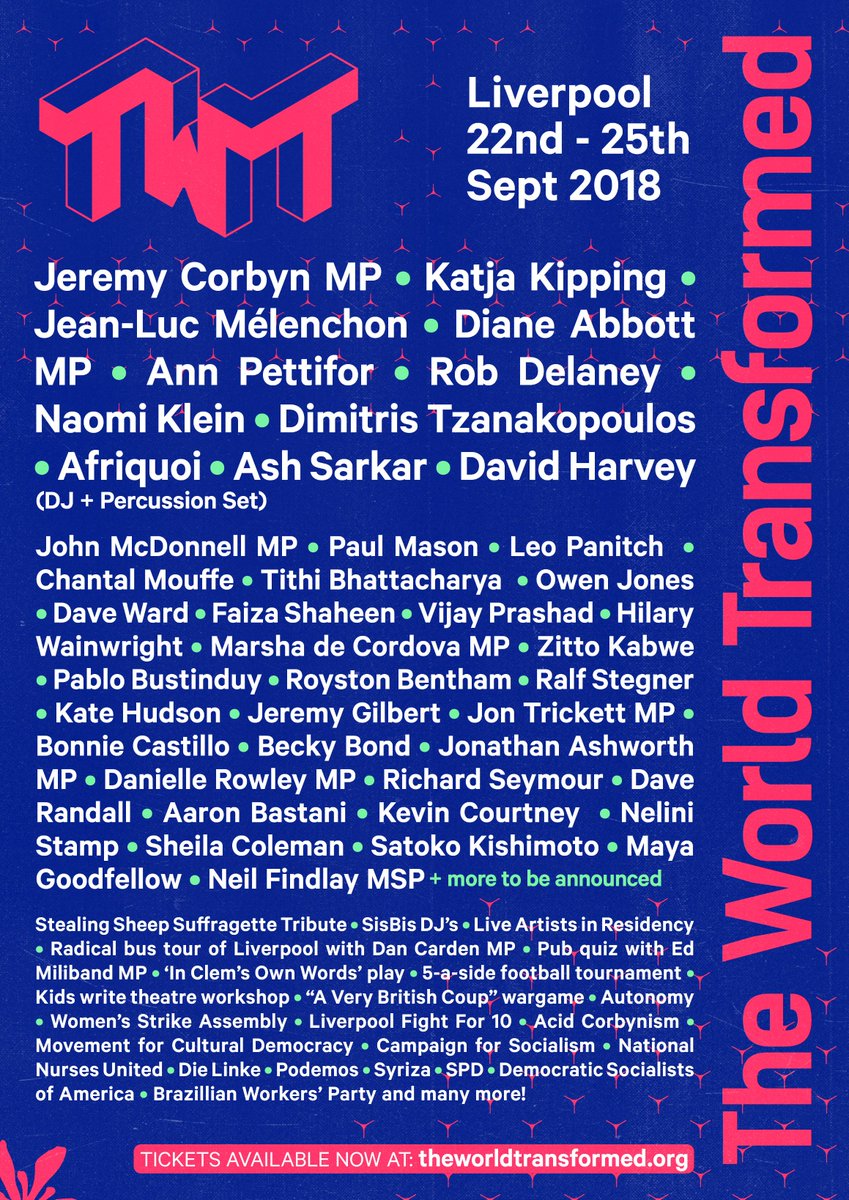 Jean-Luc Mélenchon. The French socialist veteran who 'inspired the European left with his radical campaign for the presidency in 2017' will be speaking to a Momentum-heavy crowd at the event. And what is his view on Muslim dress? Well, it turns out he has advocated a full face veil ban, as well as stating that the burkini was 'a provocation' – and the 'fruit of a Salafist religious offensive':
'It is not impossible or contrary to public freedoms and fundamental rights to legislate on dress practices if the defence of public order and human dignity justifies it. The complete concealment of the face is problematic from this dual point of view. It prevents any recognition of the persons concerned, which disturbs public order. And it also deprives them of social existence and undermines their physical and moral integrity which puts into question the dignity of the human person. It is therefore on this double basis that the law could affirm the obligation to have the face discovered in all public places.'
The Spectator gives no source for this quote but it a pithy and accurate summary of the views of the leader of La France insoumise (LFI).
Here is the site of The World Transformed 2018.
As a service to those attending the rally here are Some further indications of his stand:
From Tendance Coatesy: (2016).
Jean-Luc Mélenchon on the Burkini : "C'est une provocation".
Dans Le Monde d'aujourd'hui, JLM condamne les "militantes provocatrices en burkini".  Michelle Guerci.
«L'instrumentalisation communautariste du corps des femmes est odieuse. C'est un affichage militant, mais quand on est l'objet d'une provocation, mieux vaut ne pas se précipiter dedans […] La masse des musulmans est excédée par une histoire qui les ridiculise. Valls a eu tort d'en rajouter. »
The 'communitarian' * exploitation of women's bodies is vile. It's a militant badge, but even so when we are the target of a provocation the best thing to do is not to get involved…The majority of Muslims are frustrated by this row, which makes them look ridiculous. Valls (Prime Minister) is wrong to add to it.
Il ressort de cette interview que JLM, ne condamne ni les maires qui ont pris ces arrêtés, ni Manuel Valls qui les a soutenus,  ni la droite sarkoziste qui a orchestré cette campagne, ni le gouvernement qui laisse faire (3), mais des femmes accusées d'instrumentaliser leur propre corps ou de l'être par leurs maris, pères, cousins… Bref la fameuse COMMUNAUTE.
It is apparent in this interview that JLM neither condemns the Mayors who have instituted these by-laws, nor Manuel Valls (Prime Minister) who backs them, nor the (ex-President) Sarkozy's right-wing which has orchestrated the campaign, nor the the government which has allowed this to happen, but the women involved, who have used their own bodies, or have been 'used' by their husbands, their fathers, their cousins…to put it simply, the famous "community".
Le burkini est le fruit d'une offensive religieuse salafiste qui ne concerne qu'une partie de l'islam […] La question politique à résoudre reste celle du combat des femmes pour accéder librement à l'espace public.
The burkini is the product of a Salafist religious offensive which only affects a part of Islam….There still remains the political issue of women's struggle for free access to the public sphere.
Michelle Guerci points out that the Burkini is in fact a relatively new phenomenon, which would itself be prohibited under the rule of severe Wahhabist codes.
******
When the law banning the bukha was first debated in 2010 this post was on Tendance Coatesy.
French Left Leader Backs Secular Freedom Against Religious Garb.
Jean-Luc Mélenchon, Here
On proposals to ban the Burka.

What is wrong with the Burka (voile intégral) ?  "D'abord parce qu'il est obscène."

To start with it's obscene.

"Si l'objet de la nouvelle loi est bien de garantir la liberté, l'égalité et la dignité de toutes les femmes qui vivent sur notre territoire, d'autres mesures seraient opportunes dans ce cadre.

If the object of the new law is  to guarantee freedom, equality and dignity of all women who live in our land, there are other measures which should be taken within this structure.

The Parliametary Left should amend the law (he is a Senator).

The aim should be to extend secularism.

It is time to impose the principle of 'mixing' (that is women and men should allowed to be together) in all public places. Today this principle is not guaranteed by law, even in schools.

For example, one cannot accept the rule that reserves certain hours in swimming pools for one gender. Or that certain types of sport should be reserved for one gender.

Finally, if the legislators are really coherent they should extend secularism to French overseas territories and to Alsace Moselle (where there is still recognition of religion as part of the state and the education system).
The LFI chef has not dropped his hostile views on Islamic 'modest' dress, as can be seen in this furious attack on his opinions on the veil  in 2017.
Sur la question du voile, les propos choquants de Jean-Luc Mélenchon dans « L'émission politique »
During the 2017 Presidential elections the (now)  Candidate for the  Élysée emphasised his backing for banning the burka (voile intégral).
Jean-Luc Mélenchon est pour l'interdiction du voile, s'il est intégral, mais n'envisage pas de légiférer s'il ne l'est pas.
And in May 2018 the LFI leader criticised the fact that the new leader of the student union Unef, Maryam Pougetoux,, who has a veil, comparing it to himself advertising religion by wearing an enormous cross.
Mélenchon sur le voile de la présidente de l'Unef à la Sorbonne : "C'est comme si j'arrivais avec une énorme croix".
Many people will be uncomfortable with legislation on the issue of the face-veil, the burqa.
And with La France insoumise's vision of a top-down administered secularism.
But from that to go and speak of this as if it's simply a fashion choice, or worse, 'celebrating' it as a sign of diversity, is both insulting and reactionary.
The blood-stained tyrannies which have enforced this dress remind us that it is not, in the view of some currents of Islam, a 'choice' but an obligation.
As Terri Murray has put it, Why feminists should oppose the burqa.
The claim that covering yourself up in public is an empowering choice insults the intelligence and dignity of women everywhere, just as the theological claim that the burqa is a necessary defence against predatory male sexuality insults Muslim men insofar as it treats them as fundamentally incapable of responsibility for their sexual behaviour.

The reason Western feminists (male or female) object to seeing women in burqas is not that we can't tolerate diversity, but that the burqa is a symbol of patriarchal Islam's intolerance of dissent and desire to contain and repress female sexuality.
Without challenging the burqa we cannot challenge the oppressions it is bound up with.
At the minimum it is hard to disagree than nobody in a public function should  enforce their religious ideas of "Purity" and sexual segregation through the display of this oppressive costume.
2 Responses