Iranian Islamist Regime Cracks Down on Women Dancing.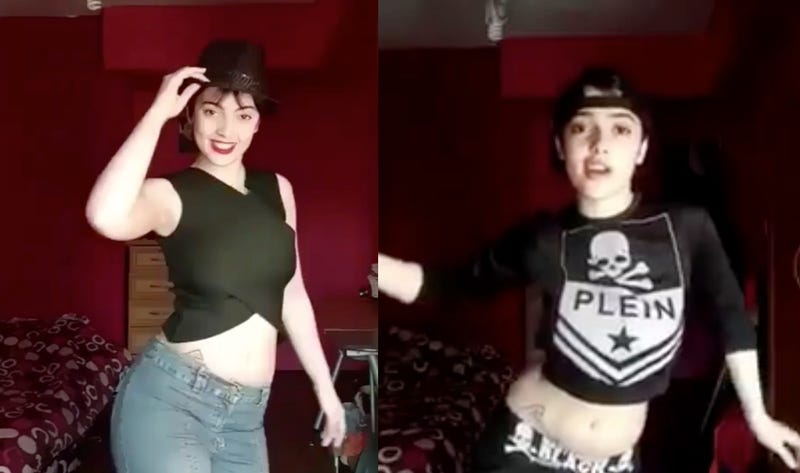 Islamist Bigots Crack Down on Unveiled Dancing Women.
Iran has arrested a number of people over videos that were posted on Instagram, including a young woman who filmed herself dancing to music.

According to activists, Maedeh Hojabri was one of a number of users behind popular Instagram accounts who have been arrested. The identities of the other detainees have not been confirmed.

Her account, which has been suspended, was reported to have had more than 600,000 followers.

Hojabri has since appeared on a state television programme with other detainees, in which she and others made what activists say were forced confessions, a tactic often used by Iranian authorities.

State TV showed a young woman, her face blurred, crying and shaking while describing her motivation for producing the videos.

"It wasn't for attracting attention," she said. "I had some followers and these videos were for them. I did not have any intention to encourage others doing the same … I didn't work with a team, I received no training. I only do gymnastics."

Little is known about Hojabri's personal life, or which city in Iran she is from, but since her arrest her videos have been shared by hundreds of people, giving her a reach beyond her account.

They appear to have often been taken using a camera in her bedroom while she danced to western pop and rap music without wearing a hijab, which is required in public.
Just in case anybody had forgotten the everyday religious tyranny that the Iranian Islamist regime shackles its people with.
But…
Iranians Mock Clerics After Teen Girl Arrested Over Instagram Dancing
Iranian women post video of themselves dancing in public after Maedeh Hojabri, 18, arrested for videos in which she appeared without compulsory headscarf
https://twitter.com/AlinejadMasih/status/1015641765272084480
Solidarity.
5 Responses