Brexit Dividend for the NHS Lie Revived by Tories.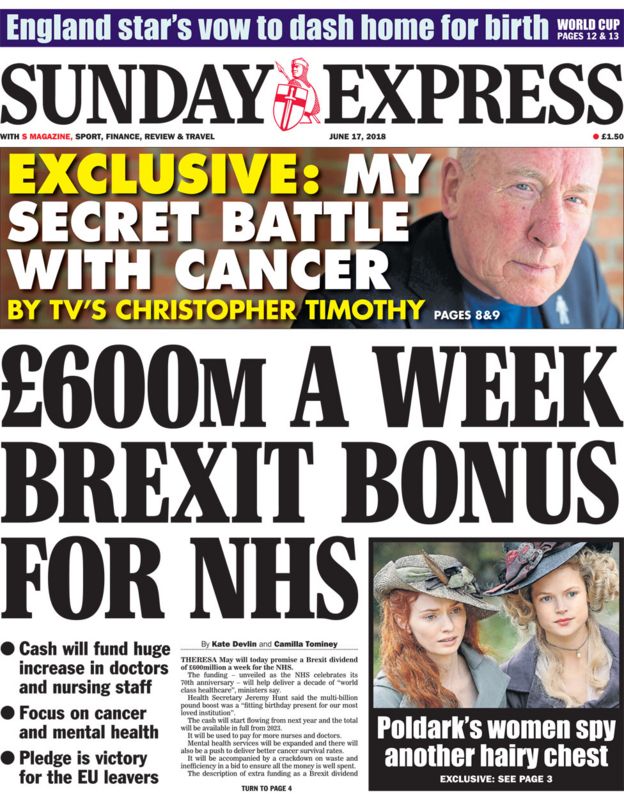 Far-right British Press: Cesspit of Lies.
BREXIT VICTORY: £600MILLION A WEEK to go to NHS in huge victory for Leave campaign.
As in:
But…..
This important piece by two senior figures at the Institute for Fiscal Studies shows how "Brexit has reduced rather than increased the funds available for the NHS (and other public services) both in the short and long term". Shiraz Socialist.
Or pithily…..
Here.
3 Responses