Labour Against the Witch-hunt Vice-Chair Calls for Expulsion of 'Zionists' and attacks 'racist Zionist' Jon Lansman.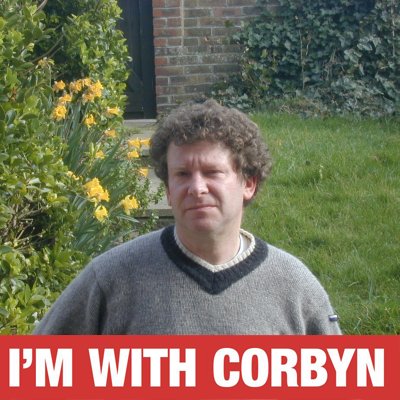 Now Says, "Corbyn has effectively surrendered to the Right and the Zionist lobby "
It's time to expel Luke Akehurst and break the links with Labour Friends of Israel 
Part of the problem is that Momentum is led by a racist Zionist Jon Lansman. The other reason is that Corbyn has effectively surrendered to the Right and the Zionist lobby over 'anti-Semitism'.

…

Today under the baleful influence of Momentum's dictator, most of the parliamentary left has become infatuated with an Israel which has moved yet further to the racist right
Monster Raving Tony Greenstein. Vice Chair of Labour Against the Witch-hunt.  Friday 18th of May.
This clearly reflects the wider thinking of this front organisation for the CPGB (Provisional Central Committee) Weekly Worker.
Spotted hyenas and the Labour right
William Sarsfield of Labour Party Marxists reports on the campaign against the witch-hunt.
 Far from being a source of strength, the Labour right's support for the Zionist state – and the United States' reactionary strategic goals in the region – can be turned into a huge weakness for this scab faction in our ranks.
This report also contains some exquisite humour.
Apparently the meeting was introduced by this type, Alexei Sayle, a former member of one of the maddest groups on the UK left, the Communist Party of Britain (Marxist-Leninist).
His  most famous quote on that experience is of course,
Sayles tells me. "They genuinely wanted a better world. But as in all cults, what's central to the Communist Party is the belief system and the elimination of nuance. From there you're very slowly led down the road to fanaticism and mass murder."
The meeting kept to this humourous  standard…..
Extracts:
Moshé illustrated this same observation via a sideways detour. There is – apparently – a tiny number of spotted hyenas in Norway (in zoos). However, if you hear of a spotted hyena trackers' expedition – organised with an extravagant disregard for the huge amount of time, energy and money expended – a rational conclusion to draw might be that these people have a thing about Norway, rather than the spotted hyenas.
This is how the article ends, a call to attack Momentum,
There were some gently regretful criticisms of Corbyn's and the core LP left leadership's passivity to – even accommodation with – this witch-hunt. This generosity was not all-encompassing – on the strength of this meeting and others I have attended over the last year or more, there are now very few on the left with any compunction about laying into Momentum nationally. The local groups can be good, even very good, but the national organisation and its 'CEO', Jon Lansman are deeply discredited.
7 Responses