On Barnet, Labour, Anti-Semitism and Labour Party 'Marxists'.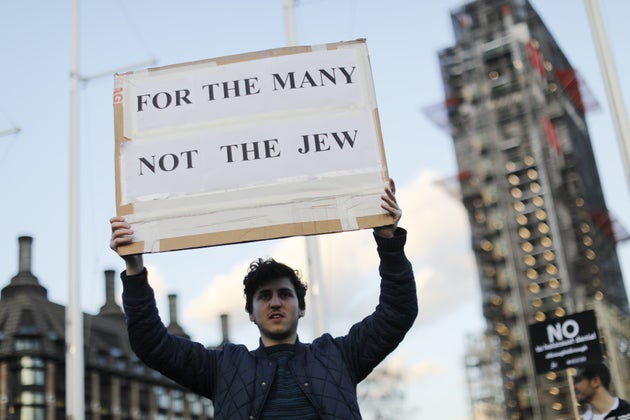 The failure of the Labour Party to take Barnet council is already overshadowing, for at least some people, the solid local election results won by the work of activists and councillors. Labour did well. There remain problems about attracting those who supported Brexit. The Shadow Cabinet's line on the EU remains chalks and cheeses, defence of EU legislative gains, pro-Customs Union, with a curtsy towards Sovereignty. There are difficulties about Labour's policy, or lack of it, in key areas such as welfare and Universal Credit.
These are hard, real issues. It is easier to talk about Barnet. Haringey, where the party lost a few seats to the perennially opportunist and locally persistent Liberal Democrats, does get a mention. But above all it's Barnet, High, New, Friern (Colney Hatch?), Hendon, Finchley and Golders Green. Names, as the last indicates, with which to give vent to opinions about Anti-Semitism, Labour and the 'Jewish vote'.
As a principle this Blog has sympathy with sceptics and scoffers. Even so, to read the bile poured over party supporters who spent time and energy trying to convince people to vote for them is to ingest a great dollop of dislike. It appears that Owen Jones is a laughing-stock for his efforts – not a virtue of many national newspaper columnists – to help on the ground. Momentum is, it seemed, doubly at fault, in one aspect a Jeremy Corbyn glee club, in another, a vehicle for unpalatable 'anti-Semitic' ideas. The idea that the pressure group may be largely made up of well-meaning and valuable people will have set some noses wrinkling already.
We can add that Jewish Labour members got elected in Barnet and that overall the party's performance was not dented.
Yet, there is, as with the population at large, some belief in "conspi" ideas, often involving a "'international Jewish banking conspiracy'. There is religiously based anti-Semitism which takes a political turn amongst those influenced by forms of Islamism. There is, above all, amongst a vocal minority, a hysterical identification with the Palestinian cause and extreme 'anti Zionism'. Some hold views, not far off the recent declarations of President Abbas, about Jewish responsibility for prejudice against them. Some 'anti-imperialists' defend Abbas, and the more evidently anti-Semitic Hamas. Amongst them there are those who call for the 'destruction of Israel'.
Together this is a noxious brew. But it is so far from a majority one that it's hard to begin to take it apart.
One way is to out the Labour Party Marxists (the main force in Labour Against the Witch-hunt)  article issued yesterday.
'Carla Roberts'

This whole campaign is, of course, only about Corbyn insofar as he cannot be trusted to run Britain in line with US foreign policy, not least in the Middle East. Despite his shameful complicity in the witch-hunting of his own supporters, for the establishment he remains a loose cannon. And, crucially, at least historically, he has been firmly on the side of the Palestinians. No amount of bending over backwards to the pro-Zionist lobby will make them forget that. Corbyn remains unreliable, despite everything.
She cites Moshé Machover.
Anti-Semitism hysteria … has much to do with the hyenas positioning themselves for the next major Middle East war … The likely pretext for western military action this time will not be simply 'humanitarian intervention', but coming to the aid of Israel in order to 'prevent another holocaust'. Those who demur will be branded as 'anti-Semites'.
She adds,
No wonder that Zionists are so keen to try and outlaw comparisons between Nazis and the Israeli government. They are too close to the truth.
The article continues,
The anti-Semitism campaign in the Labour Party only makes sense if seen in this international context. When it turned out that Jeremy Corbyn could not simply be humiliated into giving up his post as party leader, the next stage of the campaign was launched: Operation Tame Corbyn. And this is going rather better than the chicken coup, unfortunately.

Britain is expected to take part in this latest campaign for war in the Middle East. If not by dropping bombs, then at least by providing political cover for this necessary war to "prevent another holocaust". A Labour leader and potential prime minister who has been an outspoken supporter of the Palestinians is, in this context, untenable. Labour cannot be allowed to become an anti-war party
Foreign policy is an area of  powers competing for influence, it is a banality to recognise. There is little doubt that a state such as Israel will do what it can to get international support.
But this is equally to bury the issues brought about by conspi politics by insisting that the importance given to anti-Semitism issue is …a conspiracy.
Comparing the state of Israel to Nazis is hardly likely to bring clarity to the row.
What words have they left for  the tortured, the dead in Syria and those inflicted their fate on millions of refugees?
But that is to misunderstand.
The Weekly Worker's front-organisation uses the comparison of Israel to Nazis as a political tactic. 
Radical nationalist and the violent leftist fringe in the 1970s often operated with a three-pronged strategy: ferocious demonstration-repression-recruitment.
The CPGB (Provisional CC/ Weekly Worker) trilogy is: provocation- Labour disciplinary action- recruitment.
It is nothing more: a way to get attention, to polarise and to gain influence.
On television last night the Editor of the Jewish Chronicle stated that concern about the issue of anti-Semitism was not limited to the Jewish community. We can dispute that there is anything like "a" Jewish community. But he went on to say, accurately, that there are many people have close ties, friendship, with Jewish people – indeed he could have added that in Europe inter-marriage is widespread. It would be preferable if our moral imagination was firmly universal, but the sense in which a political and ethical "we" exists does operate through these bonds.
I need hardly add that I spent part of my adolescence hanging round Golders Green and going to the parties of – predominantly secular – Jewish friends. There are many of us. Many of us are also part of the left, and…the Labour Party. Perhaps it's because of this that the LAW statement stating that 'Zionism', not anti-Semitism, is the "real problem" and comparing Israel and the Nazis repels me as much as it does.
We might speculate that with the crumbling of traditional class identifications that the "masses" – open to fluid opinion forming on-line – are open to anti-semitism. It would be equally accurate to say that with these deep moral ties we have been, are, and will be, resolutely opposed to anti-Semitism and prepared to fight those who further their sectarian recruitment aims by fishing in these waters.
5 Responses