Now Supporting Tony Greenstein: The End of Labour Briefing and the LRC as Political Forces on the Left.
This appears on the Labour Briefing site:
Sir Walter Scott's poem Marmion describes Jon Lansman's behaviour down to a tee:

Oh! what a tangled web we weave
When first we practise to deceive!

In Momentum today there is no obvious way to remove Lansman. The Constitution he has imposed would be the envy of the Chinese Community Party.  If it wasn't clear before it should be clear now that Lansman's desire to succeed McNicol was motivated by his desire to continue with the ancien regime.

Tony Benn must be spinning in his grave as his former student has become a practitioner of the dark arts best associated with the Prince of Darkness, Peter Mandelson.
No doubt Tony Benn's ashes (he was cremated)  are also spinning at the publication of this spleen.
It follows this disingenuous article in Labour Briefing,
THE WITCH-HUNTERS are celebrating: they have bagged a trophy quarry. Tony Greenstein has been expelled from the Labour Party.
The main pretext used to justify his expulsion was making offensive comments against certain individuals. Tony is indeed not in the habit of using diplomatic language. He is often outspoken in his condemnation of apologists and supporters of injustice.
Greenstein has certainly "spoken out".
Such as here (from the original of the doctored article that appears above),
"It almost seems as if Momentum's führer, because he is an unelected dictator, has forgotten what the word socialism means."
"Tony Benn must be turning in his grave as his former student has turned into a latter day Napoleon Bonaparte. Lansman's trade is treachery."
"Lansman, when given the choice between being honest and open, lying and transparency chooses the former without fail."
And here:
Or this:
(from here: "the fragrant Ella Rose, the Jewish Labour Movement's violent Director " Snoopers, Serpents and Mosers – McNicol's Secret Police are hard at work.
Not that his abuse is confined to 'Zionists' (a very broad category including this Blog) , or as he calls them 'Zios'.
There is this post,
 5 November 2017
The Framing of Kelvin Hopkins MP
First it was 'anti-Semitism' now the Labour Right (& the BBC's Tory Kuenssberg) are weaponising Sexual Harassment.
Ava dressed up as a schoolgirl by her Telegraph minders for her interview

That is why just like anti-Semitism has been weaponised, so sexual harassment can be and it would appear is being weaponised at this moment.  It is clear that the Tories epitomised by the monstrous lech Michael Fallon are clearly guilty of gross acts of abuse and worse.  However there is a determined effort by the BBC and the Tory press to turn the attention on Labour.  The Right are doing all they can to encourage this and the Left should stand up and ask where the proof is, because apart from Ivan Lewis MP there seems none.

It is almost certain that Kelvin Hopkins is innocent of the charges against him. I must confess that when I first saw Etemadzadeh I rubbed my eyes. Why is she dressed up as a schoolgirl? Is this to try and suggest she is young, virginal and innocent? She must be at least 23-24, what is this school girl image for?  And the poppy?  No socialist activist would be seen dead wearing a symbol to British military imperialism.
Or this,
But his main theme is indeed the Middle East.
Here he is describing the Nazis and Zionists as "best of Pals":
Here is Greenstein's own best friend,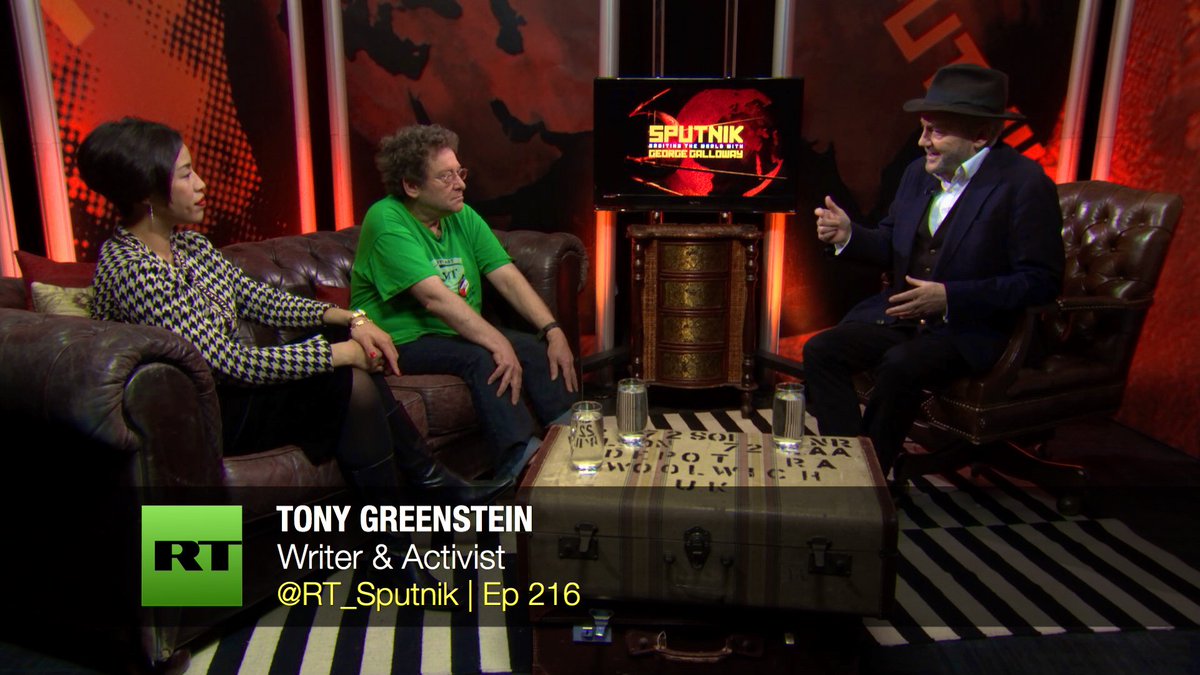 The Labour Representation Committee, LRC) already pushed itself into margins by refusing the support the Momentum slate for the Labour NEC. Now most people on the democratic socialist left will want nothing to do with a magazine, and an organisation that publishes and supports this abusive and misogynistic hate-monger.
4 Responses