As Corbyn backs EU Customs Union, from the 'Lexit' fringes, Galloway attacks 'Stab in the Back".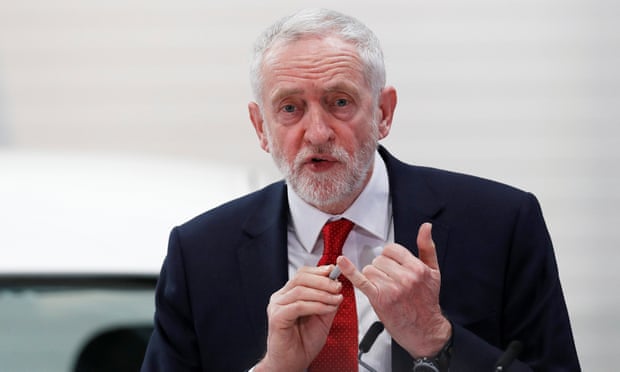 Corbyn Moves to back EU Customs Union.
Corbyn: Labour would stay in EU customs union for a say in trade deals
Guardian – for more rolling news follow link.
BBC: Jeremy Corbyn backs permanent customs union after Brexit

Labour leader Jeremy Corbyn has backed the UK being in a permanent customs union with the EU in a speech setting out his approach to Brexit.

He said this would avoid the need for a "hard border" in Northern Ireland and ensure free-flowing trade for business.

The policy shift could lead to Labour siding with Tory rebels to defeat Theresa May on her Brexit strategy.

The Tories said it was "a cynical attempt" to frustrate Brexit "and play politics with our country's future".
The Mail says,
Corbyn's Brexit betrayal: Labour leader to snub millions of voters by refusing to limit migration and kill off dream of striking trade deals

Jeremy Corbyn was accused of a Brexit 'betrayal' last night as he prepared to set out plans that would keep Britain shackled to Brussels.

The Labour leader is expected to say he will sacrifice the ability to strike new trade deals in order to keep Britain locked in an EU customs union – and allow free movement to continue.

In his most significant Brexit speech since the referendum today, he will also call for a 'close relationship' with the single market, citing Norway and Switzerland as examples of the kind of deal he is seeking.

Brexit Secretary David Davis said Mr Corbyn 'seems certain to break the commitments he made to Labour voters at the last election'.

Pro-Brexit Labour MPs warned their leader he risked betraying millions of party supporters who voted to take Britain out of the EU. Former minister Frank Field said keeping the country shackled to Brussels would be 'to rat on the people's decision to leave'.
Writing on the far-right Westmonster site, George Galloway says,
Labour's volunteered to kill off Brexit, they'll be labelled 'betrayers'  by George Galloway
Sir Keir Starmer is an excellent backstabber. Nobody knows that better than Jeremy Corbyn who has just been led by the nose by him like a beast to the slaughter in what Frank Field the Labour MP has described as a "deadly electoral trap".

Starmer was a key conspirator in the coup against Corbyn in 2016, resigning from the Shadow Cabinet in the most insulting and wounding way. Yet Corbyn, it is clear, has been led by the QC MP into an actual U-Turn – and one which ineluctably will lead to a second and thereafter, why not, a third.

Labour has now volunteered to be the executioner of Brexit, Theresa May, to her considerable relief no doubt, will be the champion of the 17.4 million betrayed. The stage is set.

The label "betrayer" will be pinned to the back of every Labour MP (virtually none will be "deselected") in the 70% of Labour-held constituencies which voted Leave in the referendum and the many others which Labour came close to winning in 2017 and now will not.

The "stab in the back" narrative which will now be spun by the Tories and their press backers will be overwhelmingly powerful. The gratitude of the Macchiato-classes will be scant and short-lived and electorally useless in vast tracts of the country.

..

This represents a defeat for Jeremy Corbyn and John McDonnell – whose policies for Britain cannot be implemented with Britain in the Single Market – whether they have gone along with it or not. It represents a victory for Tony Blair and his ramp within the Parliamentary Labour Party and the Labour apparatus, whose leader Ian McNicholl is shortly to re-emerge wearing the ermine robes at last.

U-turn if you want to Mr Corbyn. I and millions like me are not for turning.
Others agree – in a slightly more muted form – with the Galloway position broadcast on Westmonster.
"Staying in the single market would make it much harder—not easier—for a Labour government to stick to Corbyn's left wing manifesto promises."
The Socialist Party has attacked the" right-wing Labour shadow Brexit secretary Keir Starmer" and claimed that,  "A bold stand by Jeremy Corbyn against the anti-working class treaties and policies of the EU could electrify the debate across Europe."
What do they think now that Comrade Starmer appears to have won the debate?
Corbyn loyalists in the Morning Star meanwhile celebrate this victory.
More responses: Was Corbyn's speech a bold Brexit vision, or playing politics? The panel verdict
Owen Jones: A clear contrast with the Tories.

David Shariatmadari: The best remainers could have hoped for.

Faiza Shaheen: Some much-needed pragmatism.

Katy Balls: This spells trouble for Theresa May.
Only fanatical Priest Gilles Fraser, previously only known for his religious musings and loathing of the anti-clerical Charlie Hebdo, strikes a sour note,
The gap between old-style socialists and young liberals is now great than ever within the Labour party. At stake in the debate over Brexit is the degree of comfort with which Labour embraces market forces as a necessary evil of the modern world. Some of us had hoped that Corbyn would be the one to put a stake through the heart of New Labour. But in the end he appears to have bottled it.
3 Responses