Tony Greenstein's New Best Friends: George Galloway (Telly Putin), the New Worker and the Morning Star.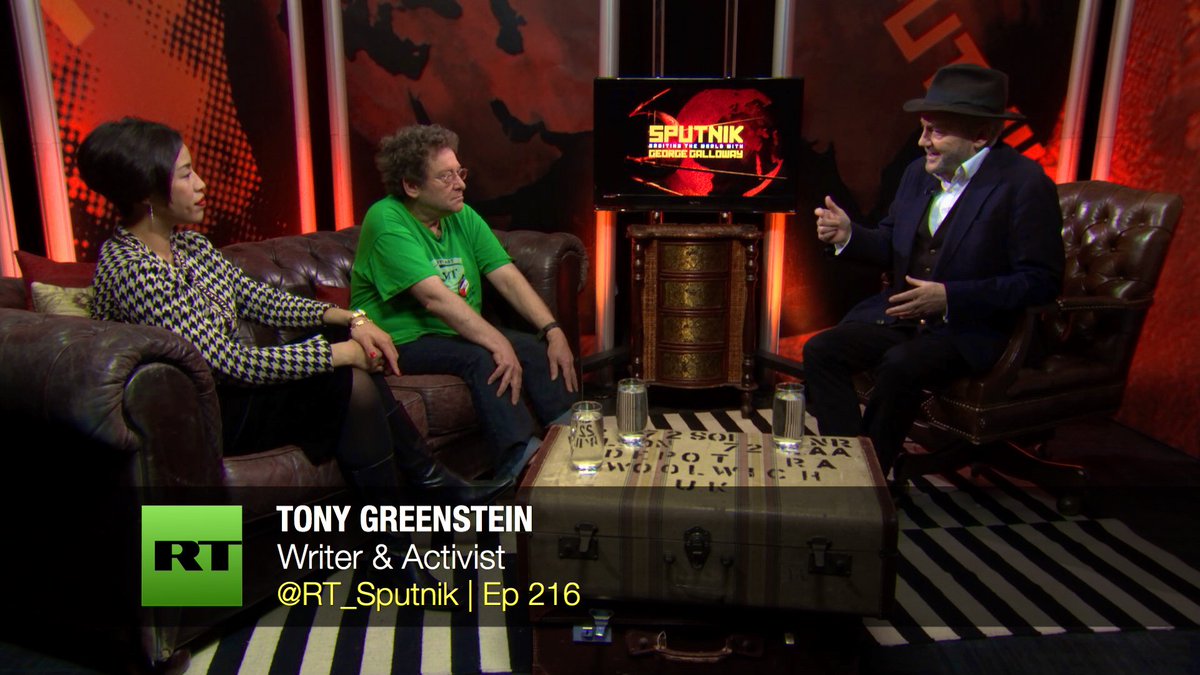 Ken Livingstone to appear next?
Greenstein also features in the lead  Editorial of this week's New Worker (23rd of February), pushing ahead of pressing issues such as the achievements of the Democratic People's Republic of Korea at PyeongChang 2018, "Dear leader" "Kim Jong Il's Birthday ("long been known as the Day of the Shining Star) and praise for President Assad's "popular front government in Damas".
Apparently Greenstein got expelled from Labour because of allegations about "so-called anti-Semites".
Against this they note that he is "Jewish".
"Putting someone who is Jewish in the same category as Adolf Hitler us a trick perhaps only the most brazen Blairites and Zionists can do." comments the august publication of the New Communist Party of Britain.
Due to technical difficulties caused by imperialist sanctions the latest issue is not online yet.
Greenstein's persecution by Zionist Blairites has also earned him an Editorial eulogy and this moving tribute from this aspiring poet in the Communist Party of Britain's Morning Star.
We Are Delighted To Announce
for Tony Greenstein  

The first execution of a man convicted
of using inappropriate language..

…

The screeching was confined to
a few pseudonymous moderates
post-coitally whispering the hope
that this legally implemented death
not be the last of its kind.

We must be sure and include
our least favourite black woman, the Irish,
and, at a minimum, one more Hebrew
in the commonsense cleansing we envisage.

Kevin Higgins.
It is believed that the Irish person referred to is none other than Cde Gerry Downing.
As yet neither the Communist Party of Britain (Marxist–Leninist),  Communist Party of Great Britain (Marxist–Leninist)  nor the Revolutionary Communist Party of Britain (Marxist–Leninist) have given public endorsement to Tony Greenstein.
We await their support.
18 Responses