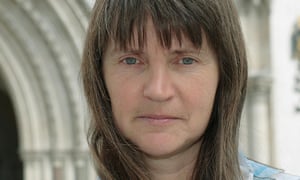 Helen Steel: Attacked by Trans Activists.
For some years the left has rightly taken up LGBT issues.
But the 'T', transgender, side of this has become increasingly fraught and the word itself is now an invitation to argument.
For some people Transgender people are (also?) women or men.
The Gender Recognition Act has brought the issue to the fore.
The Socialist Feminist Network – a site that should be compulsory reading for those commenting on the subject – has this,
What do Socialist feminists say about gender identity ideology?
The proposed changes by the Tory government to Gender Recognition Act are a fundamental change to the legal definition of the sex categories man and woman allowing individuals to opt into their chosen gender. Women are currently protected as a sex under the equality act. If anyone of the male sex identify into this protected characteristic it renders it meaningless. Males who identify as women will have legal protection but the female sex will lose protection as a distinct category.
They go on to say,
Under the Transgender umbrella a number of self- identities exist including non-binary, bi gender, gender queer and gender fluid. If the effect of the Bill, is in practice, to give male bodied people access to female intimate space that will be an unacceptable outcome. The stereotypical criticism of women as "pearl clutchers" for expressing concern over access to toilets is a horribly sexist dismissal of the idea of the importance of safety for women and girls. There are concerns about toilets, yes, but also about male access to female sport facilities, to refuges for women fleeing violence and to the female prison estate etc.

We believe that there may be possibilities that strengthening sex discrimination law will have the effect of improving rights to express gender more freely whilst not undermining existing laws that protect women.
This is probably the most controversial section,
We do not accept that transwomen are women and trans men are men. We associate this with unscientific thinking and the demand that it is an accepted truth of progressive politics as worryingly authoritarian. The demand that the left adopts this level of irrational thinking is often associated with vicious misogynist attacks, usually against feminists, on those who will not submit to the lie. There is a worrying trend of silencing women associated with transgender activism, petitions demanding feminists lose jobs, memes suggesting that we are hateful, petty snarking etc. and this is unacceptable. We are confident that our movement will back us and provide support to us in this.
They conclude,
Repeatedly feminists refuse to acknowledge the term "cis" women to describe themselves. It is simply a descriptive word, why object so strongly?

Our view is that women's struggle for rights are part of a wider class struggle and should be at the centre of our movement. However gender theory denies us the vocabulary to discuss our biology or be explicit that even reproductive rights are for women. This is not just a problem in Ireland; recently students at Oxford University demanded the removal of references to women's biology from abortion rights literature on the grounds that they were "transphobic" and "cis sexist". Not only did they demand the removal of words describing female biology but they also threatened disaffiliation from abortion campaigns.

Language determines consciousness, or to put it less strongly, the structure of language influences cognition and world view. Therefore we will not simply shrug our shoulders at attempts to re-classify the meaning of a word as fundamental as "woman". By demanding that we drop some words that describe our reality but insisting that we utilise others that frame a new context, gender theory is seeking to determine new classifications. At a minimum the left should try to unpack these new frameworks to understand what lay behind these motivations.

We should always try to understand the relevance of seeking to reframe language both in relation to the world around us and in relation to power. To place the word "cis" in front of the word woman immediately makes the actual woman/ adult human female "other". In this classification anyone who "self identifies" is more oppressed than a "cis woman". It creates a hierarchy of women, soon to be manipulated into new insidious classifications such as "cis women" having "privilege" or in some way being oppressive to those who "self-identify" as non cis or part of the transgender umbrella. These kinds of mental gymnastics have resulted in the absurdity of a major British political party, the Greens, calling women "non- men". In this post- modern construction feminists become "cis sexist" and are then the valid target of abuse, this abusive behaviour, not surprisingly, follows familiar patterns of misogyny but that now have the cover of the cis / trans binary.

This is the pit in which liberal feminism currently thrashes around, a post- modern word salad, insisting feminism must centre everyone, except ourselves. This will not do. Instead we want a socialist feminism that unapologetically centres women, particularly working class women, in our movement. We say, unapologetically, feminism is for women.
The following article appeared in the Observer this Sunday.
UK transgender rights row intensifies as book fair is cancelled.