Trump Celebrates Fall of the Bastille.
Trump:  Guest of honour to celebrate Bastille Day.
This is how he arrived (from top Sketch artist/Ace reporter, Plantu).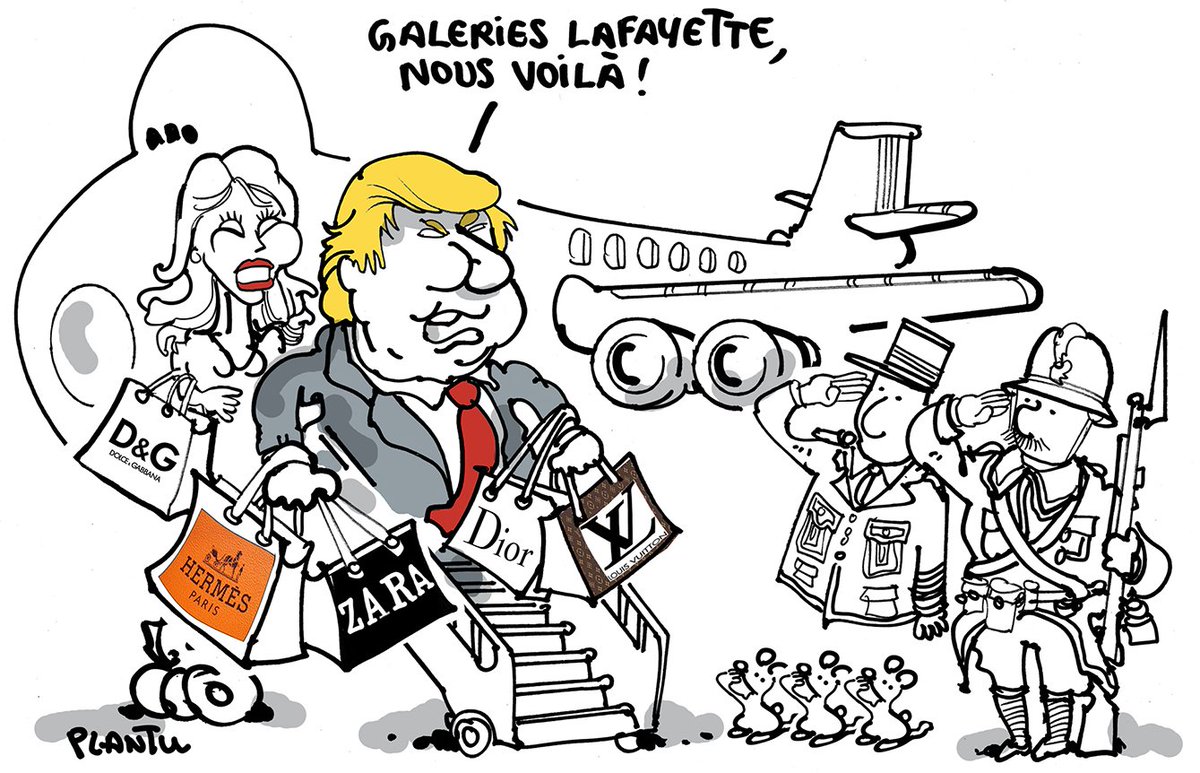 Robbie Travers has yet to post on his appearance.
Despite this hiccup everyone else that matters has and was there to celebrate Bastille Day.
You can watch the splendid event direct here:
Live: Trump, Macron attend Bastille Day military parade.
A less exalted commentary is available below (L'Humanité).
This appears about the sum of the protests:
Before the day this took place.
3 Responses