The Grenfell Tragedy and Class War.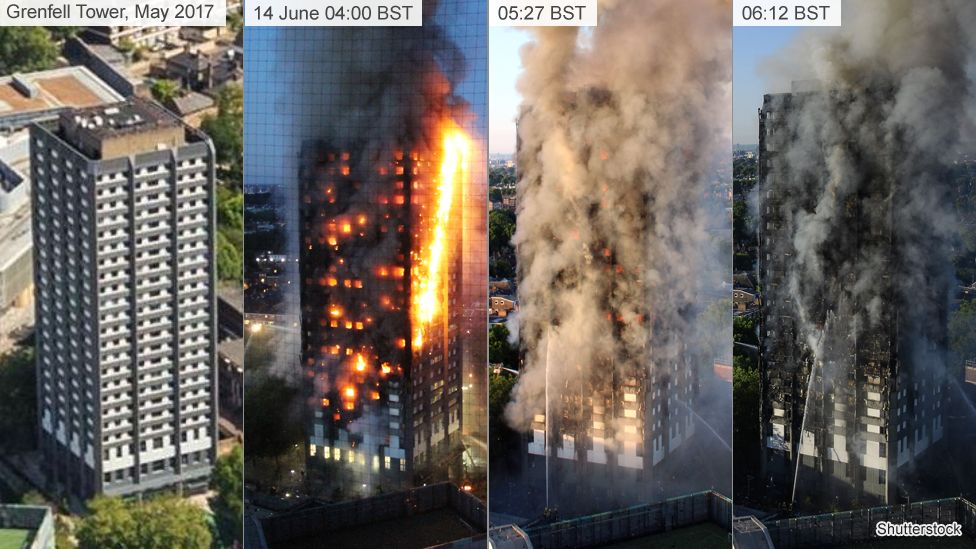 "Our fears over fire were ignored because we are working class."
The Evening Standard has just reported,
Grenfell Tower estate residents: Our fears over fire were ignored because we are working class.

Distraught residents of the estate where at least 17 people were killed in a horrific tower block blaze have told how they believe safety concerns were ignored because officials "don't care" about working class people.

Residents living in tower blocks close to Grenfell Tower on the Lancaster West estate said they were now "scared" for their own safety, and that managers and the council had not acted on concerns raised in meetings.

It comes after it emerged a resident of the tower block had written a chilling blog post after a renovation in 2016, saying only a "catastrophe" would lead to changes being made.

…..

Scrawled alongside tributes to victims on a wall outside Latymer Community Centre were messages calling for "justice for Grenfell."

Another referenced "poor people politics".

Cye Elliot, 75, a visa adviser who lives close to the estate, said: "It's just total neglect.

…

"It's arrogance, disrespecting people. Because they were working class they can get away with it.

He added: "You see the block where all these people were killed and then you see the people coming along with the kids going to private schools. It's poignant."
The Grenfell Tragedy is Class War
Writes Phil, A Very Public Sociologist.
The victims of yesterday's fire at the Grenfell tower in north Kensington are casualties of the class war. There is no other frame, no other explanation that can convincingly thread together the answers to questions about how this unnecessary and entirely avoidable tragedy happened, and why it was allowed to happen.
Shiraz Socialist posts,
Grenfell Action Group: "All our warnings fell on deaf ears"

It is becoming apparent that the residents of Grenfell Tower had made repeated representations to the (Tory) Council and the so-called Tenant Management Committee, about their fears over the safety of the building. But these were poor working class people, isolated within a prosperous borough. They were ignored, as the Grenfell Action Group's blog demonstrates.
The Guardian carries this story,
Grenfell Tower fire is corporate manslaughter, says Labour MP

David Lammy, whose friend is missing after the blaze, calls for arrests, as confirmed death toll rises to 17.

….

Lammy, the Labour MP for Tottenham, whose friend Khadija Saye and her mother, Mary Mendy, lived on the 20th floor of Grenfell Tower and were missing, gave a voice to the growing anger in the community.

"This is the richest borough in our country treating its citizens in this way and we should call it what it is. It is corporate manslaughter. And there should be arrests made; frankly, it is an outrage," he said.

"Many of us across the country have been caught up in an election knocking on housing estate doors, travelling up to the top floors of tower blocks and we know as politicians that the conditions in this country are unacceptable."

….

The newly elected Labour MP for the area, Emma Dent Coad, said there was growing fear among residents made homeless by the fire that they would be rehoused outside of the borough, in cheaper housing in places far from London, such as Hastings or Peterborough, where the council has tried to rehouse tenants previously.

"I can't help thinking that poor quality materials and construction standards may have played a part in this hideous and unforgivable event," she said.
The Mirror says
Grenfell Tower fire shows that the poor and working class are once again left behind to live in danger

The face of Grenfell is like the face of so many tower blocks across Britain – residents rely on the state to keep them safe and I fear they have been failed

….

There are real questions about the viability of these buildings.

New high rises being built across the capital are largely luxury apartments and pent-houses, and of course they are equipped with sprinkler systems, fire-proof walls and fire escapes.

Yet again we have one rule for the rich and the poor are being left behind and left in danger.
There is also this claim (Vox Political): Outsourcing firm Capita runs 'catastrophic' dispatch system that delays firefighters.
The Tories outsourced the fire and rescue service dispatching system to outsourcing profit-maker Capita in 2012. As a result, it doesn't work.
After the horrific scenes we witnessed there is great sadness and great anger across the country. There is little doubt that nobody is going to stop talking about the class issues involved; the simple reason is that it the contrast with the Tower bloc's neighbours is so stark, as anybody who has visited the borough can see, feel and touch. The image of the burning building is imprinted in millions of minds. A kind of whirling machine of faults that surrounds the origins and response to the tragedy, and the response to it, incarnated in the gruesome figure of Theresa May, the Council and its outsourced companies.
More than anything, it's that the residents will not keep  their rage to themselves.
14 Responses