Emmanuel Macron faces first "affaire" – Richard Ferrand.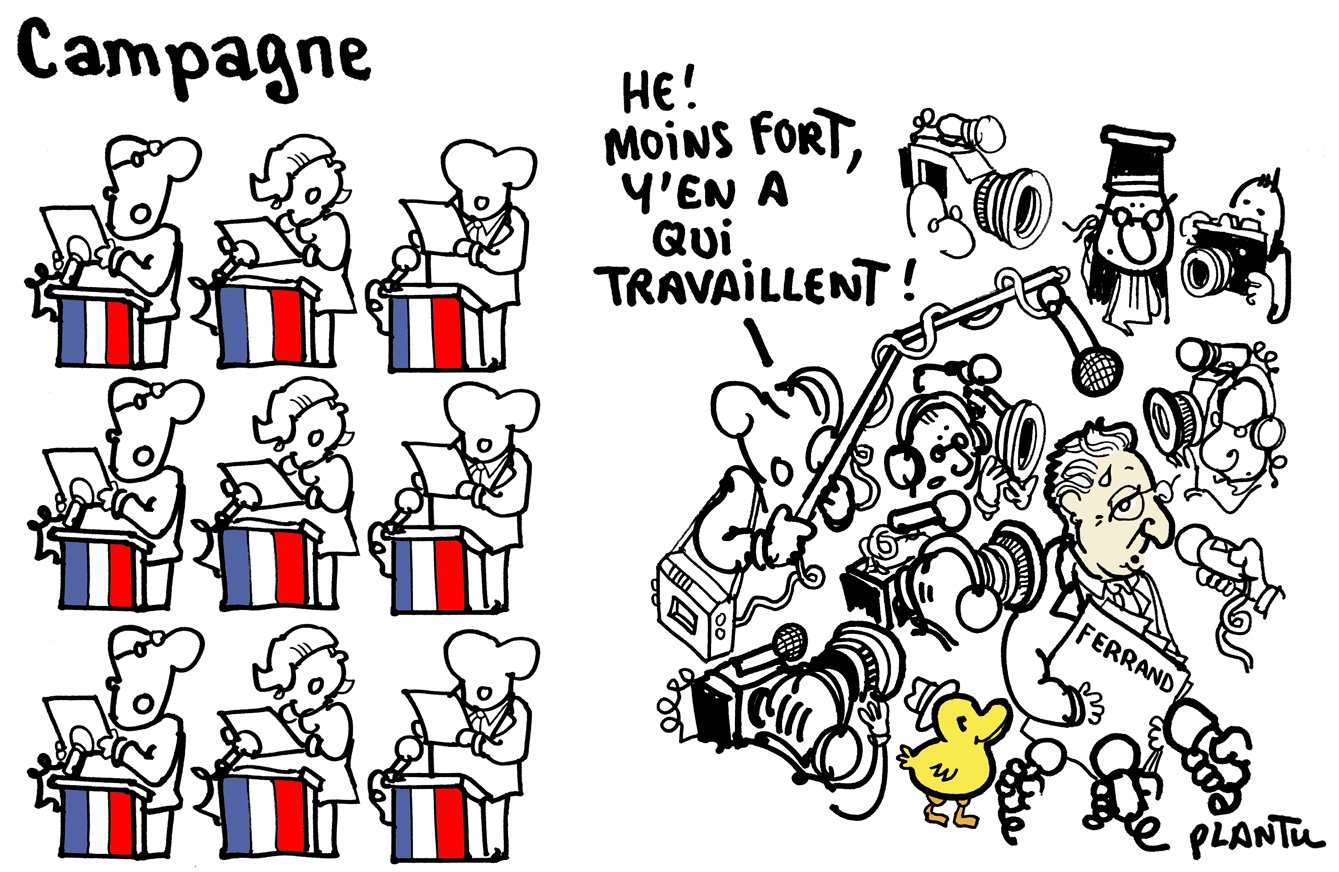 French Legislative Election Campaign Overshadowed by Ferrand Affair. 
By tradition you wait for at least a year before French politics becomes embroiled in a complicated 'affair' involving links with private companies, influence, and, let's put it more clearly. pocketing large sums of dosh.
Not so for Emmanuel Macron who's already got himself stuck in this one a few weeks (it all seems a bit of a haze…..) into his shiny new Presidency.
Bear in mind that legislative elections loom on the 11th and 18th of June.
Libération reports that the public prosecutor has now opened a formal enquiry into what is now known as the 'Affaire Ferrand', a lot of dodgy dealing by a newly appointed Minister and renegade member and key ally of the  Socialist Party (for example, chair of SRC socialiste, radical et citoyen).
After pissing on his former comrades he became Secretary of Macron's movement, En Marche!
At present he is a Minister for Macron's first cabinet under PM Édouard Philippe  (title: ministre de la Cohésion des territoires).
Affaire Ferrand : le procureur de Brest ouvre une enquête préliminaire.
For those who care to plough through the details (and believe me these 'affairs' get more complex not to say to labyrinthian  by the hour, so it's best to begin now) Le Monde publishes a handy-guide: L'affaire Richard Ferrand en cinq points.)Basically it involves Property dealing, Parliamentary employees not being declared legally, contracts for his mates, conflicts of interests between his position as a MP and his private business. That's where the complicated bit begins…..
Or you can read this: 
With critical legislative elections looming in June, French president Emmanuel Macron could have done without allegations of impropriety against a close associate – and cabinet minister – splashed across newspaper front pages. Reports France 24. 
The new French leader, after all, won power with his upstart political movement on pledges of probity and made pushing through a new law on ethics in politics a top priority of his fledgling term. That legislation is due to be presented to his cabinet on June 14.

But Richard Ferrand, 54, Macron's newly named minister for territorial planning – an early Socialist supporter of the political neophyte's presidential bid who became Macron's right-hand man during the winning campaign – is now facing a raft of disparate allegations on his activities both in the private sector and as a member of parliament. After initially announcing he had not found legal grounds for an inquiry, a public prosecutor announced on Thursday morning that he would indeed open a preliminary inquiry.

..

Prime Minister Édouard Philippe told French television on Tuesday night that Ferrand would keep his cabinet post. "I am saying yes, after having perfectly understood, being perfectly conscious of the exasperation of the French, of their emotion, of their annoyance," Philippe said. The prime minister also noted that any minister who faced criminal charges (which is not the case currently for Ferrand) would have to resign immediately. Philippe's entourage told Reuters on Thursday that the preliminary inquiry does not change that rule.

The PM had said last Friday that there was no legal affair, but a debate. "That debate is political and it will be decided by those most qualified and best qualified to judge such political debates, voters and French citizens," Philippe said. Ferrand is one of several government ministers running for a seat in the legislative elections on June 11 and 18. The Élysée Palace has said from the start that any cabinet member running in that race who loses at the ballot box will have to step down.
The BBC is more explicit,
A French prosecutor is investigating alleged financial misconduct by Richard Ferrand, a minister in President Emmanuel Macron's new government.

Mr Ferrand's partner, Sandrine Doucen, allegedly profited from a property deal while he was head of a health insurance fund renting office space from her.

He denies wrongdoing. Separately, one of Mr Macron's junior ministers is also suspected of financial impropriety.

The timing is awkward for Mr Macron, as he launches an ethical standards bill.

He has made clean government a flagship policy, after financial misconduct allegations hit his main rivals in the presidential election – National Front (FN) leader Marine Le Pen and conservative Republicans candidate François Fillon.

His new centrist party, La République en Marche (Republic on the move), wants to win convincingly in key parliamentary elections this month.

Polls suggest the party can win, but the well-established party machines of the Socialists and Republicans are formidable rivals.
Latest polls for coming legislative elections.
Note Macron's party at 320 5o 350, and the 'classic' right bloc at 140 to 155.
The Parti Socialiste stands at around 40 to 50 seats, and France Insoumise-Parti Communiste, at between 20 to 30 deputies.
That is, the left will be totally marginalised.
As projections indicate, so will be the Front National at 10 to 15 MPs.
One Response