Communist Party, Morning Star, "Triggering Article 50 opens the way to progressive policies."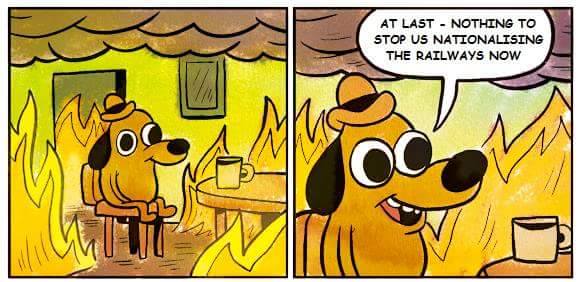 Triggering Article 50 opens the way to progressive policies……
Communist Party general secretary Robert Griffiths said leaving the EU must not become "an excuse for diluting people's already meagre rights at work," but said the left should set its sights on the opportunities the negotiations present.

"Triggering Article 50 opens the way to progressive policies outside the EU to control capital, raise public funds for infrastructure investment, enforce equal rights for migrant workers and radically cut or abolish VAT.

"Such policies would remain unlawful if we stay in the single market."

Trade Unionists Against the EU's Doug Nicholls saluted "a great day for workers in Britain.

"Forty years of being controlled by those we don't elect will soon be over, and we can rebuild a full-employment economy."
A Morning Star Editorial declares,
Arguing for Unity around the Morning Star and the Communist Party of Britain's programme the Editorial states,
A convincing left-wing resurgence requires unity. The labour movement cannot afford to rerun the arguments of the referendum ad nauseam, but should be pursuing a set of economic demands — the new deal for workers agreed at last year's TUC is a good place to start — and framing any approach to the exit negotiations around how we meet those demands.
They conclude,
A determined push from the left to secure a British exit deal that promotes working-class demands and an end to neoliberalism will find an echo across Europe and help shape a progressive future.
A red rose future indeed!
Meanwhile in the world we live in Another Europe is Possible announces,
Unprecedented alliance vows to fight for a "Progressive Deal" after Article 50

Leading figures from Labour and Green parties, along with the general secretaries of a number trade unions, have released a statement vowing to fight on after the declaration of Article 50 today. 29th March 2017

As Article 50 is triggered, leading Labour and Green figures, along with trade unions, vow to oppose "a harmful, extreme form of Brexit"

New Progressive Deal launched, fighting for workers' rights, free movement, environmental regulations and other protections.

Campaigners raise the alarm over the Great Repeal Bill – which will hand ministers unprecedented powers to change the law by decree

Leading figures from Labour and Green parties, along with the general secretaries of a number trade unions, have released a statement vowing to fight on after the declaration of Article 50 today.

The letter, which is signed by Clive Lewis and Caroline Lucas, as well as UNISON general secretary Dave Prentis, states: "With article 50 triggered, we are entering a dangerous moment for our democracy. The government is pursuing a harmful, extreme form of Brexit for which it has no democratic mandate. The British people must have the defining say over what kind of deal is reached. The result of the referendum was not a mandate to undermine our human rights or our rights at work, to scrap environmental protections or to attack migrants. We will not allow this government to pursue a race to the bottom in which we all lose."

Writing in the Mirror this morning, Clive Lewis added: "There's a difference between respecting the decision to leave the EU and giving Theresa May dangerous levels of power to decide the future of our country. Parliament let the British people down last month when they let the Prime Minister negotiate leaving the EU without any restriction or guidance."

The unprecedented alliance of was drawn together by the campaign group Another Europe is Possible. It has launched a new Progressive Deal, which will fight to retain the six progressive elements of EU membership: free movement, workers' rights, environmental protections, human rights, science and research funding and education links. The Progressive Deal (here) will be a focal point in the coming months.

Michael Chessum, national organiser for Another Europe is Possible, said: "The Tories are using the technicalities of the Brexit process to strip us of rights and freedoms. The antidote to that is clear, principled politics – and finding a message that can cut through. We need to challenge the consensus that immigration and free movement are the cause of falling living standards, and we need to champion workers' rights, human rights and other protections. That is what the Progressive Deal is about – and if the left can unite around a clear vision, we can absolutely shift the outcome of these negotiations."
6 Responses