The New Popular Delusions of Crowds: Fake News Hysteria Spreads.
Must-Read Background to Mania For Fake News.
Everybody is aware of the Fake News uproar.
But the extent of the wave seems now to have reached something out of the Extraordinary Popular Delusions and the Madness of Crowds by Scottish journalist Charles Mackay, (1841).
MacKay covered financial manias (South Sea Bubble, Tulip craze, John Law and  Mississippi Company), the Witch Persecution  and such topics as " the influence of Politics and Religion on the Hair and Beard", alchemy, prophecy, and mineral, and afterwards of animal, magnetism, and, halting the list here, how Quoz became the must-say London catchphrase,
When a disputant was desirous of throwing a doubt upon the veracity of his opponent, and getting summarily rid of an argument which he could not overturn, he uttered the word Quoz, with a contemptuous curl of his lip and an impatient shrug of his shoulders. The universal monosyllable conveyed all his meaning, and not only told his opponent that he lied, but that he erred egregiously if he thought that any one was such a nincompoop as to believe him. Every alehouse resounded with Quoz; every street corner was noisy with it, and every wall for miles around was chalked with it.
No doubt Quoz is due for a revival, though I imagine that the later fashion for asking "Has your Mother Sold Her Mangle?" has had its day.
The Preface states, "THE OBJECT OF THE AUTHOR in the following pages has been to collect the most remarkable instances of those moral epidemics which have been excited, sometimes by one cause and sometimes by another, and to show how easily the masses have been led astray, and how imitative and gregarious men are, even in their infatuations and crimes."
The first chapter starts, "IN READING THE HISTORY OF NATIONS, we find that, like individuals, they have their whims and their peculiarities; their seasons of excitement and recklessness, when they care not what they do. We find that whole communities suddenly fix their minds upon one object, and go mad in its pursuit; that millions of people become simultaneously impressed with one delusion, and run after it, till their attention is caught by some new folly more captivating than the first. "
Today Magnetisers, alchemists, fortune tellers and prophets have their own Twitter Accounts and Web sites.
The Internet means no doubt that 'nations' of posters and viewers, not to mention re-posters and commentators, are much, much, bigger. When they "go mad" the scale is beyond counting. It has become both a Baudrillardian "hyper-reality" and a "hypo-reality", the beyond and beneath of the factual.
These are just a few examples: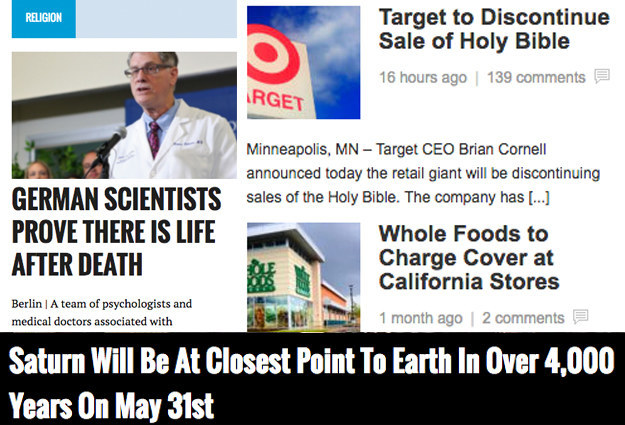 This is more serious:
This is  more serious (Reuters 2 days ago)
French presidential candidate Emmanuel Macron is a "fake news" target of Russian media and his campaign is facing thousands of cyber attacks, his party chief said on Monday.

Richard Ferrand, secretary-general of Macron's En Marche! (Onwards!) party, said that Russian state-controlled media Russia Today and Sputnik had spread false reports with the aim of swinging public opinion against Macron.

An independent centrist, Macron has surged in campaigning for the French election and opinion polls make him favorite to win election in May.

Ferrand said that Macron, as a staunch pro-European, was a Russian target because he wanted a strong united Europe that had a major role to play in world affairs, including in the face of Moscow.

Sputnik earlier this month ran an interview with a conservative French lawmaker accusing Macron, a former investment banker, of being an agent of "the big American banking system".

"Two big media outlets belonging to the Russian state Russia Today and Sputnik spread fake news on a daily basis, and then they are picked up, quoted and influence the democratic (process)," Ferrand said.
This is really a hell of a lot more serious:
The 'news'(from the satirical site Le Gorafi) that Marine Le Pen proposed to build a wall around France, paid for by Algeria, was treated seriously in the Arab world.
"Marine Le Pen propose d'entourer la France d'un mur payé par l'Algérie" (France 24. 15.2.17.)
The story made the Front Pages: