Left Candidate Benoît Hamon Tops French Socialist 'Primary'.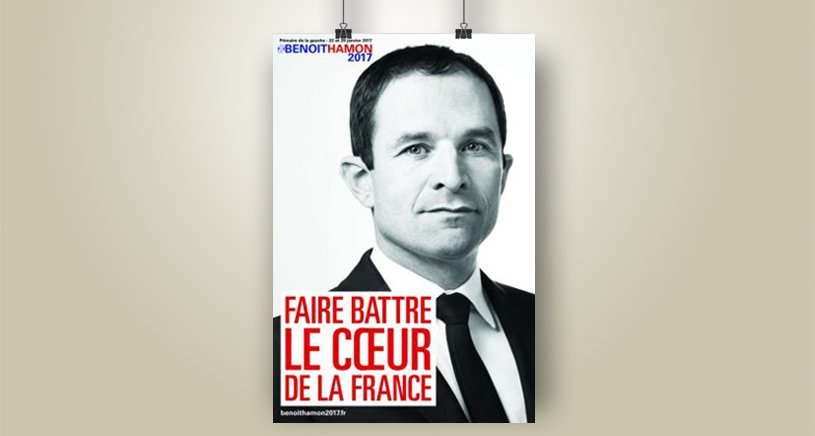 Benoît Hamon: Tops Socialist 'Primary'. 
On Saturday a a joint member of the Labour Party and the French Parti Socialiste, who had been a supporter of President François Hollande, told me that she'd voted for the left candidate Benoît Hamon.
I was surprised, but, in retrospect, this support helped prepare my mind for the news that on the Sunday 'Primary' Hamon beat the recent Prime Minister Manuel Valls, a dedicated 'social liberal' and admirer of Tony Blair's 'Third Way.
This is the result of the election to decide who will be their Presidential candidate this April in which 1,6 million people took part.
Principal candidates: Benoît Hamon (36,35 %) Manuel Valls (31,11 %). Arnaud Montebourg, 17,52 %.
The others scored much smaller: 6,85 % Vincent Peillon, 3,88 % pour François de Rugy, 1,97 % pour Sylvia Pinel (the only woman, a member of the Parti Radical de gauche) et 1,01 % pour Jean-Luc Bennahmias (the small Green party, the Front démocrate) (le Monde)
This 'primary' of the "Belle Alliance populaire", was originally intended to be open to the whole French left. But as can be seen apart from the Socialists, only two tiny parties of the centre left took part.
Montebourg who is strongly  on the left, has now called for support for Hamon in the Second Round, on the 29th of January.
49 years old Benoît Hamon served under Prime Minister Ayrault government as ministre délégué chargé de l'économie sociale et solidaire. His best known post was as Education Minister under Manuel Valls in 2014, where his efforts to change the organisation of the school year led to opositon from teachers.
Opposed to many of the policies of Prime Minister Valls and calling for a change in his economic strategies (le changement de politique économique) he, and Montebourg, were ejected from the Cabinet in 2014 (Quand Valls raconte comment il a viré Montebourg et Hamon du gouvernement). He then became one of the prominent "frondeurs" who opposed Valls, from his budget plans to the reform of labour laws, in the National Assembly.
Hamon's key policy is a 'revenu universal', Basic Income, paid to all (see: Pro Basic Income candidate set to win Socialist Primary election).
Other proposals include institutional reforms (bring back Parliamentary control over laws, and limiting the power of the executive  to override this), an ecological 'tax', a reduction in the use of nuclear power,  a 'police' to fight against discrimination, and the legalisation of cannabis.
Above all Hamon has promised to annul the labour reforms introduced by Manuel Valls (abroger la loi travail, dernière grande réforme du mandat).
Hamon, in short has some ideas, clearly on the left, which inspire hope for a better future amongst Socialist supporters.
It is hard not to suspect that Manuel Valls lost ground not only because he promised "more of the same", that is to continue the policies of his highly unpopular government, but because he has shown himself intensely hostile to the left of his own party. By announcing that there was no room for compromise he went against the grain of PS member accustomed a spirit of compromise, or "synthesis" between different currents in the party. In the run up to the Primary his own backers were prominent in throwing the blame for their disastrous showing in opinion polls on 'frondeurs' like Hamon and Montebourg.
Valls meanwhile has declared war on those with illusions in Hamon's unrealistic programme (Libération Valls le «combattant» part en campagne contre «l'illusion et l'irréalisme»)
If Hamon wins he faces an uphill battle.
Polls give any Socialist candidate less than 10% of the vote in the Presidential contest.
To the left Jean-Luc Mélenchon is polling at between 14 and 15 %
The centre-left , Emmanuel Macron with 24% stands at the threshold of winning enough votes to be able to get to the second round.
Already some 'social liberal' socialists are moving towards open support for Macron.
For many on the European left Hamon's potential candidature is, by contrast, a  welcome sign of ideological renewal.
Written by Andrew Coates
January 23, 2017 at 12:29 pm
8 Responses
Subscribe to comments with RSS.