Bye Bye Sarkozy, as Fillon Strikes a Vein.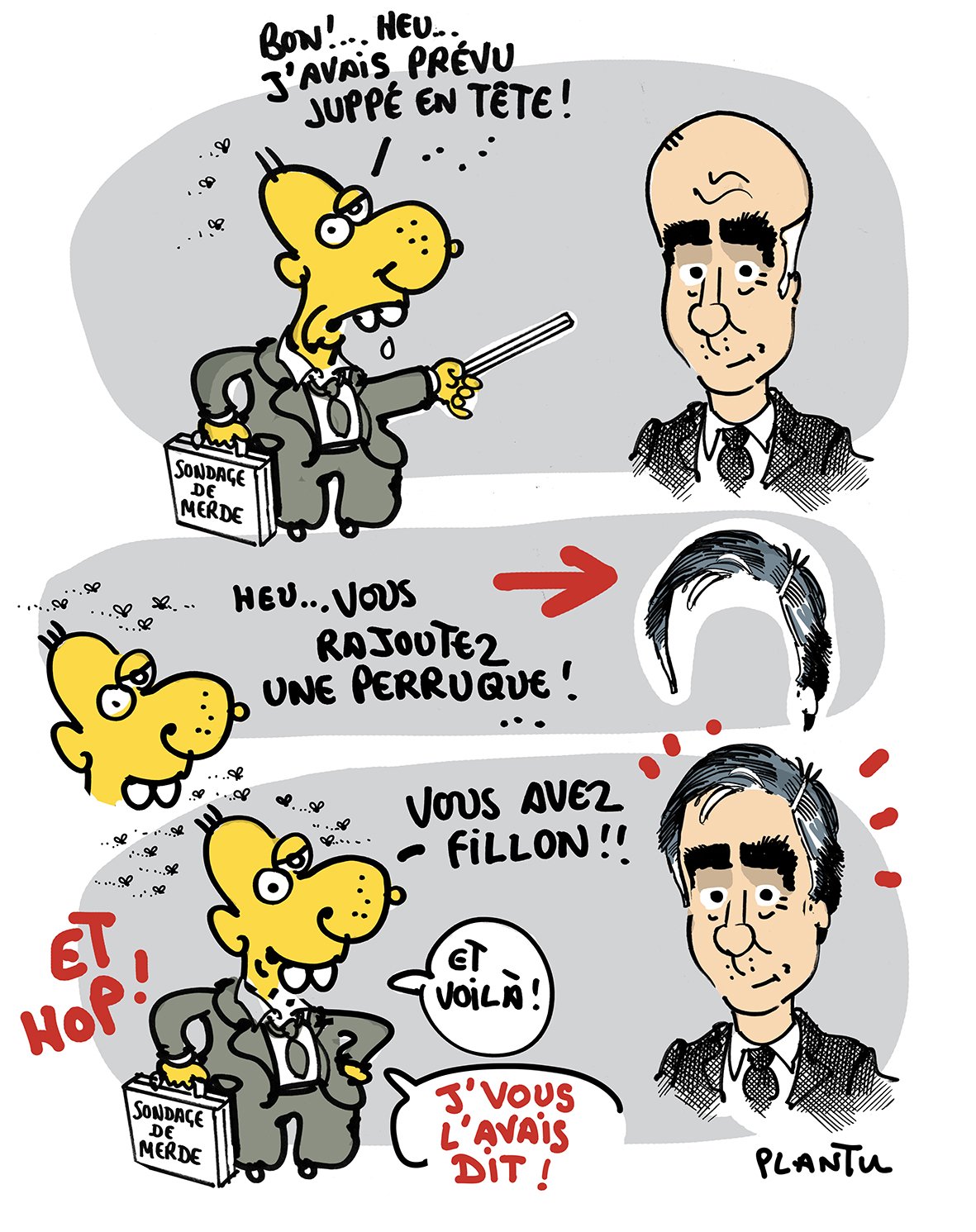 Pollsters Deny Not Having Foreseen Fillon's Win. 
Sarkozy's comeback in tatters as he's knocked out of French presidential primary
Reports France 24.
Nicolas Sarkozy, whose dream of a triumphant return to the French presidency was destroyed at the first hurdle Sunday, failed to shake off a reputation as one of the country's most divisive figures.

With tough talk on immigration, security and national identity, the 61-year-old tried to woo voters tempted by the far-right National Front with an unabashedly populist campaign.

But the man known universally in France as "Sarko" was humiliated in the rightwing's first ever primary, finishing third behind the man who served as his prime minister, Francois Fillon, and another ex-premier, Alain Juppe.

 "I have no bitterness, I have no sadness, and I wish the best for my country," Sarkozy said in a dignified concession speech.


Sarkozy

tried to bury the "bling-bling" image of his 2007-12 presidency by casting himself as a defender of the "down-and-outs against the elites".
Spare a minute, or an hour, for celebration as we pop open the Leffe.
The great man's supporters took his defeat calmly. At his HQ they shouted,  "it's the fault of the left" (recycling the claim that left-wingers joined in the primary to vote against their candidate)  and added, "you journalists are traitors to France". (Libération. Au QG de Sarkozy: c'est la gauche qui est «coupable»).
Sarkozy is now, more than ever, embroiled in scandal as these cases remain to haunt him.
A host of legal troubles failed to deter Sarkozy's bid to take care of what he considered unfinished business.

He became the first former head of state to be taken into custody for questioning when he was charged with corruption, influence peddling and violation of legal secrecy in July 2014.

In what is potentially the most damaging case, he is accused of conspiring with his lawyer to give a magistrate a lucrative job in exchange for inside information on a different corruption probe against him, in conversations on a secret phone registered under an assumed name.
Or, (Wikipedia),
5 July 2010, following its investigations on the Bettencourt affair, online newspaper Mediapart ran an article in which Claire Thibout, a former accountant of billionairess Liliane Bettencourt, accused Sarkozy and Eric Woerth of receiving illegal campaign donations in 2007, in cash.[148][149]

On 1 July 2014 Sarkozy was detained for questioning by police over claims he had promised a prestigious role in Monaco to a high-ranking judge, Gilbert Azibert, in exchange for information about the investigation into alleged illegal campaign funding. Mr Azibert, one of the most senior judges at the Court of Appeal, was called in for questioning on 30 June 2014.[150] It is believed to be the first time a former French president has been held in police custody, although his predecessor, Jacques Chirac, was found guilty of embezzlement and breach of trust while he was mayor of Paris and given a suspended prison sentence in 2011.[151] After 15 hours in police custody, Sarkozy was put under official investigation for "active corruption", "misuse of influence" and "obtained through a breach of professional secrecy" on 2 July 2014.[152] Mr Azibert and Sarkozy's lawyer, Thierry Herzog, are also now under official investigation. The two accusations carry sentences of up to 10 years in prison.[153] The developments are seen as a blow to Sarkozy's attempts to challenge for the presidency in 2017.[154][155]

On 16 February 2016, Sarkozy was indicted on "illegal financing of political campaign" charges related to overspending in his 2012 presidential campaign and retained as witness in connection with the Bygmalion scandal.[156][157][158][159]

In April 2016, Arnaud Claude, former law partner of Sarkozy, has been named in the Panama Papers.
A large shelf of books exists on this subject.
But they look now like the concern of specialists. Or gloaters…..
Now what of the actual result?
These are the figures at the moment (final result later today) ; François Fillon 44,1%, Alain Juppé,  28,6% et Nicolas Sarkozy  20,6%.
Former PM – under Sarkozy's Presidency, with whom he did not enjoy an always easy rapport  – (2007 – 2012) Fillon emerged as a front-runner only in the last few days. It was initially far from a landslide lead. (1)
Now he has swept his opponents aside.
French papers talk of his organised support amongst Catholic right-wingers (catholiques conservateurs, including the overtly anti=-gay, Sens commun, ): he is 'pro-family' and (….)opposed to the right of gay couples to adopt children and to have access to artificial procreation  (Loi Taubira) and is strongly in favour of opening new 'private', that is, Catholic and religious, schools. Fillion is tough on some aspects of immigration, without singling out (in contrast to Sarkozy) any particularly group. On Islam He stands for a big cut in the number of public employees and state spending, as well as measures to increase the working week (continuing his efforts as PM), and 'free' up labour laws.
As a conservative (values) and a liberal (economy) Fillon appeals to the widest possible constituency of the right. (le Monde) He is said to have appeared au dessus de la mêlée. Crudely he lacks the hysteria of Sarkozy's campaign, which became known for the former President's remarks against not only 'elites' but Muslims.
Fillon is also said to enjoy good relations with Russia's President Putin….( François Fillon et son ami Poutine).
What of the former favourite?
Alain Juppé (71 years old), has a past.
In November/December 1995, as Prime Minister his plan for Welfare State reform caused the biggest social conflict since May 68 and, under duress, abandoned it. He became the most unpopular Prime Minister of the Fifth Republic. " Juppé  has his own – conviction – for corruption, "n 2004, Alain Juppé was tried for the felony of abuse of public funds, when he was head of the RPR and the RPR illegally used personnel provided by the City of Paris for running its operations. He was convicted and sentenced to an 18-month suspended jail sentence, the deprivation of civic rights for five years, and the deprivation of the right to run for political office for 10 years. He appealed the decision, whereupon his disqualification from holding elected office was reduced to one year and the suspended sentence cut to 14 months.
That said, his slogan of  l'identité heureuse, (taken as a contrast to France's answer to Melanie Phillip's, Alain Finkielkraut's rant, L'identité malheureuse, 2013 – it is truly dire.)  was a welcome stand in favour of tolerance towards religious and ethnic minorities. This morning Juppé's supporters were claiming that there had been a sustained social media campaign against him alleging that he has close links with 'Islamists.'
Juppé still  intends to go to the second round on the 27th of November.
Meanwhile the French left still looks as if it is going nowhere.
(1) L'ultime enquête réalisée par Ipsos pour Le Monde, vendredi 18 novembre et publiée sur notre site Web, au lendemain du dernier débat, donnait pour la première fois le député de Paris en tête (30 %) devant Alain Juppé et Nicolas Sarkozy, tous les deux à 29 %. On était encore loin du scénario du raz-de-marée de dimanche soir. le Monde.
2 Responses