Jackie Walker's Misjudged Comments on Holocaust Day.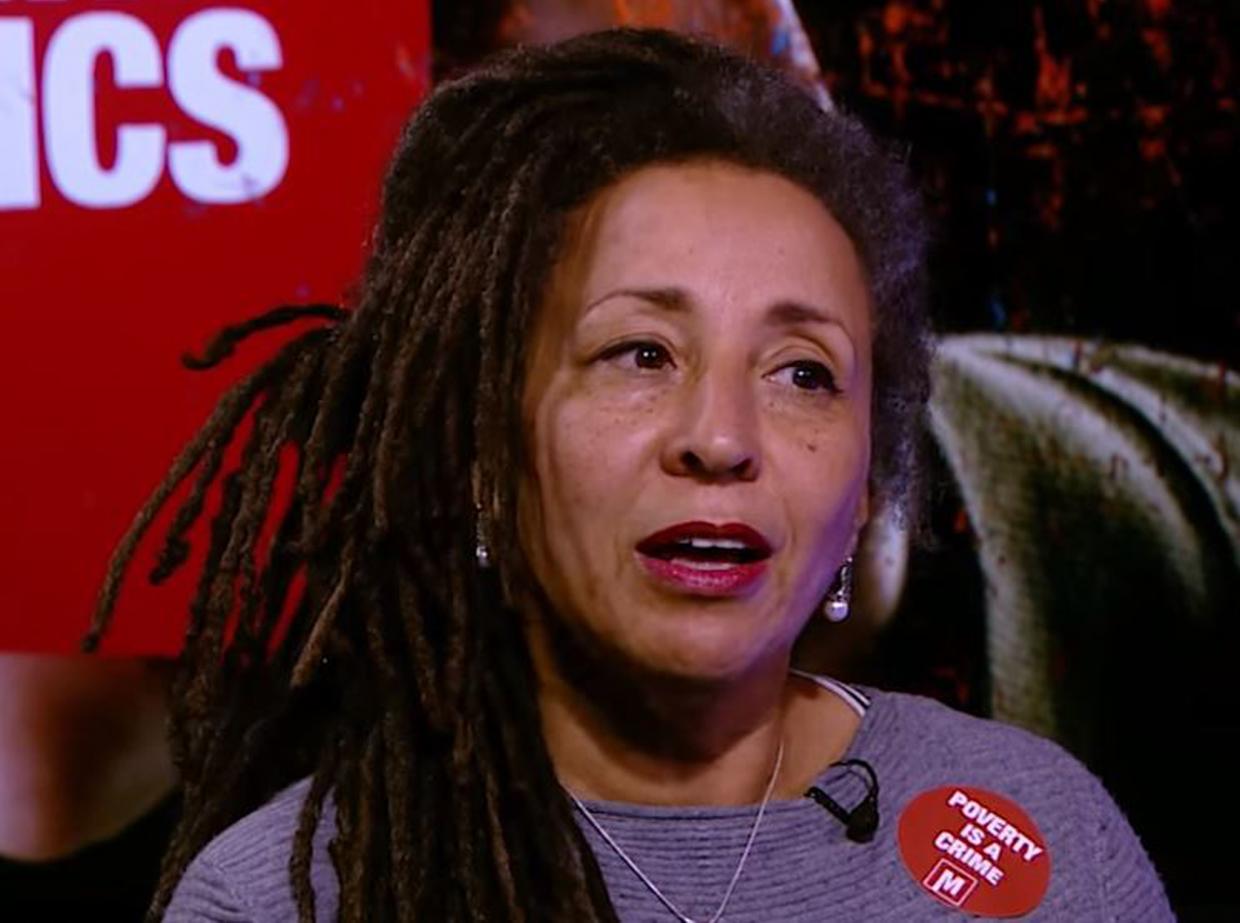 Completely Out of her Depth.
Fury At Anti-Semitism Event As Momentum Vice Chair Jackie Walker Criticises Holocaust Memorial Day.

A leading Labour activist was heckled at an anti-Semitism meeting on Monday after she wrongly criticised Holocaust Memorial Day for not including non-Jewish genocide victims.

In secret footage obtained by HuffPostUK Jackie Walker also stirred anger as she questioned the need for security at Jewish schools, and said she hadn't heard an anti-Semitism definition she could "work with".

To jeers, the Momentum vice-chair said "wouldn't it be wonderful if Holocaust day was open to all peoples who've experienced Holocaust?"

When told the day was indeed for all post- World War II genocides, she said "in practice it is not circulated and advertised as such.
The Guardian notes,
Momentum's vice-chair, Jackie Walker, is facing calls to resign after she incorrectly criticised Holocaust Memorial Day at a party antisemitism training session for commemorating only Jewish victims.

Walker also took issue with the definition of antisemitism used at the training event, which was organised for members at the annual Liverpool conference by the Jewish Labour Movement (JLM).

"In terms of Holocaust day, wouldn't it be wonderful if Holocaust day was open to all people who experienced holocaust?" she told organisers, heard in a recording of the event.

Holocaust Memorial Day is intended to commemorate all victims of the Nazi Holocaust, and other genocides, including atrocities in Bosnia and Rwanda.

After shouts from participants, Walker said that was not how she viewed the event. "In practice, it's not actually circulated and advertised as such," she said. "I was looking for information and I still haven't heard a definition of antisemitism that I can work with."

Walker was previously suspended from the Labour party after posting during a Facebook discussion that Jews were "chief financiers of the sugar and slave trade" and arguing "the Jewish Holocaust does not allow Zionists to do what they want". She was readmitted to the party

During the training event, Walker also questioned why Jewish organisations, including schools, said they needed high security to protect themselves from antisemitic attacks.

"I was a bit concerned by your suggestion that the Jewish community is under such threat that it has to use security in all its buildings," she said. "I have a grandson, he is a year old. There is security in his nursery and every school has security now. It's not because I'm frightened or his parents are frightened that he is going to be attacked."

One participant replied: "Are Isis going to attack your grandson like they attacked a school in Toulouse?"

Jeremy Newmark, the chair of the JLM, said Walker should resign from her position in Momentum. "I am appalled that somebody who has already caused great hurt and pain to so many Jewish people by promoting an antisemitic myth would come to a training session designed to help party activists address antisemitism and use the occasion to challenge the legitimacy of the training itself," he said.
While awaiting Jackie Walker's resignation, I note the following.
Holocaust Day is, as the reports indicate, about all Holocausts.
Walker's comments come in the context of her claim to Jewish ancestry.
I have Irish ancestry, my paternal grandmother was a 'Kelly'.
Does this give me special authority about the Irish famine?
Does Jackie think it "would be wonderful" if I could speak about my ancestors, people I did not know, and I  could 'talk' about their 'pain' at their experience?
By contrast I do know something about the Shoah and the Jewish experience.
I am circumcised by a Mohel.
The last words of my mother to me, Mavis, were about an elderly Jewish East End Communist, who had, despite his physical disabilities, travelled to see her at Saint Elizabeth Hospice (Ipswich) , "Cyril came, how kind."
My closest friends, from my North London  comprehensive school, when a Jewish girl Yvonne, sat by me in class, to our little North London gang, of Paul, Nick (Rosen, his experiences of the Young Socialists are given voice, that is cited,  in the book Comrade Corbyn) and others, were, often, but far from always, you've guessed it 'Jewish'.
Expect we never talked about this.
If somebody is going to talk asa (as a….) the first *real*  girlfriend I had, Jackie,  was the daughter of a Holocaust survivor. She had come through the camps.
Jackie and her parents (who spent most of their time abroad) lived in a council flat just next to Swiss Cottage.
Her mother, who had the tattoo number on her arm, and who forbade any thing from the fridge being thrown away, was a Viennese Jew.
I cannot express in words the respect I have for this woman, the mother  of my beloved.
I commemorate Holocaust day, and do not need 'comments' about it, least of all of this nature.
Jackie should resign and shut up.
You are out of your depth.
42 Responses