Homage to Jo Cox.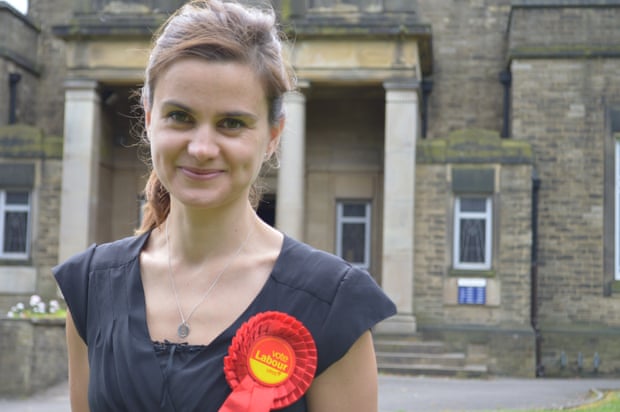 Jo Cox 's death has affected us all.
Her husbands words still echo,
"Jo believed in a better world and she fought for it every day of her life with an energy, and a zest for life that would exhaust most people."
Jo Cox was not just Jo Cox, she was one of the thousands of wonderful  activists.
Jo Cox was the bright, the hard-working, the  dedicated, the open-minded people who are the pillars of our movement.
Jo Cox was why the best memorial to her is to continue her fight "'against the hate' that killed her."
This was beautifully put,
Canadian politician Nathan Cullen breaks down in tears as he pays tribute to friend and Labour MP
'Jo used her voice for those who have none, dedicated her passion to those who needed it most'
46 Responses