Anti-EU Campaign Descends to the Lowest Depths.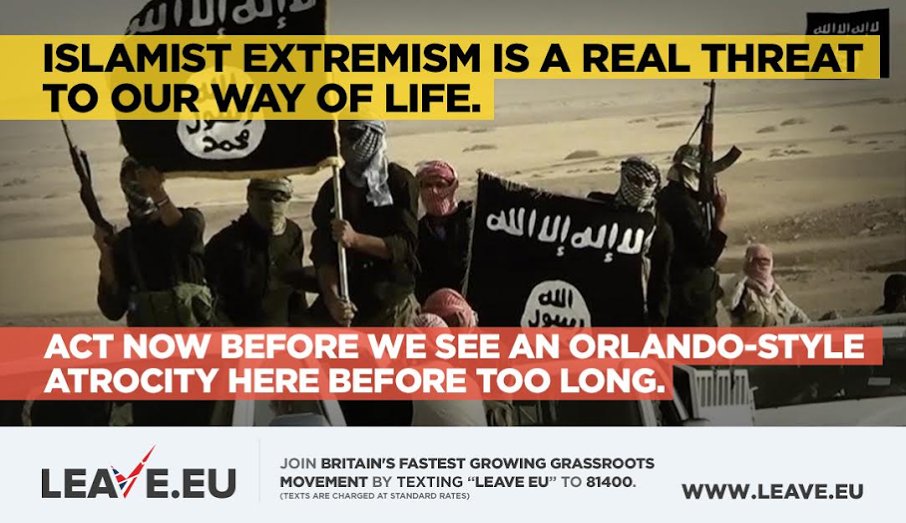 Leave.eu poster condemned as 'shameful and irresponsible'
UK News 9 minutes ago
Brexit campaigners have been condemned after releasing a poster, which has since been deleted, suggesting the UK should vote Leave to avoid an Orlando-style attack. The leave.eu campaign – which is not the official Leave campaign – was behind the message.
I would like to apologise a thousand times to the families and friends of the Orlando victims for this hateful behaviour from people in the UK.
7 Responses