Socialist Fight – Gerry Downing and Ian Donovan – backs "anti-Zionist fighter Malia Bouattia" in attack on "vile reactionary" Tendance.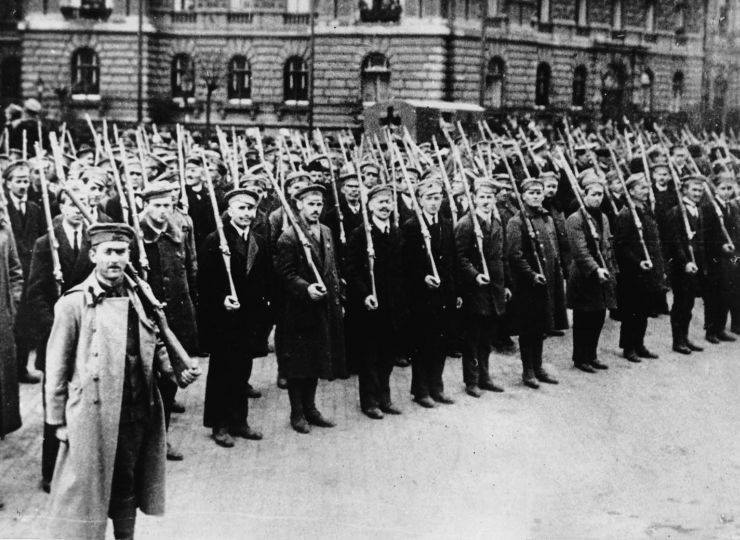 Ipswich Workers' Militia: Preparing for NATO Application.
What a vile reactionary Andrew Coates is to attack this courageous left-wing woman, an Algerian Muslim anti-racist and anti-Zionist fighter Malia Bouattia, new President of the National Union of Students in this appalling post. She has faced attacks from the Tories, the Zionist lobby, the right wing in Labour and bogus 'leftist' like the pro-Zionists Andrew Coates whose attack on her in his Tendance Coatesy blog finishes, 'The Gerry Downing-Socialist Fight  style  anti-imperialism of fools which led, and justified a rejection do support for the Kurdish people in their hour of need  signals a broader problem'. We confidently expect that both Malia and Socialist Fight will continue to supply all these vile reactionaries with even greater 'problems' in future.
The Tendance is at the heart of the Ipswich Workers' Militia,  known and loved in the movement.
An emergency meeting of our Central Committee was held last night to discuss our response to the dangers that  the Liaison Committee for the Fourth International's challenge may present.
It was noted with concern that cde Downing and Donovan's sterling record of fighting against 'Zionists' and the 'pan-national Jewish bourgeoisie', has won them many allies amongst international progressives, above all the respected Gilad Atzmon. (1)
In response, recalling the spirit of the 1930s 'Popular Fronts', we have decided, under Article 10 of  the 'open door' policy, to apply for NATO membership forthwith.
(1) Gilad Atzmon on "the Jewish Solidarity Spin"  By Ian Donovan  http://commexplor.com/

I am taking the liberty of republishing this, not because I agree with everything in it, but because it contains a great deal of profound material that Marxist critics of Zionism and its supporters, Jewish and non-Jewish, in the advanced capitalist world, ought to find invaluable.
Written by Andrew Coates
April 26, 2016 at 11:31 am
Posted in Anti-Fascism, AWL, Communism, Conspiracies, Fascism, Imperialism, Islamism, Israel, Left, Sectarianism, Trotskyism
Tagged with Anti-Semitism, Israel, Left, Malia Bouattia, NATO, Socialist Fight
3 Responses
Subscribe to comments with RSS.