As Labour Movement Rallies Behind 'Stay' Vote, Corbyn Makes Socialist Case for EU.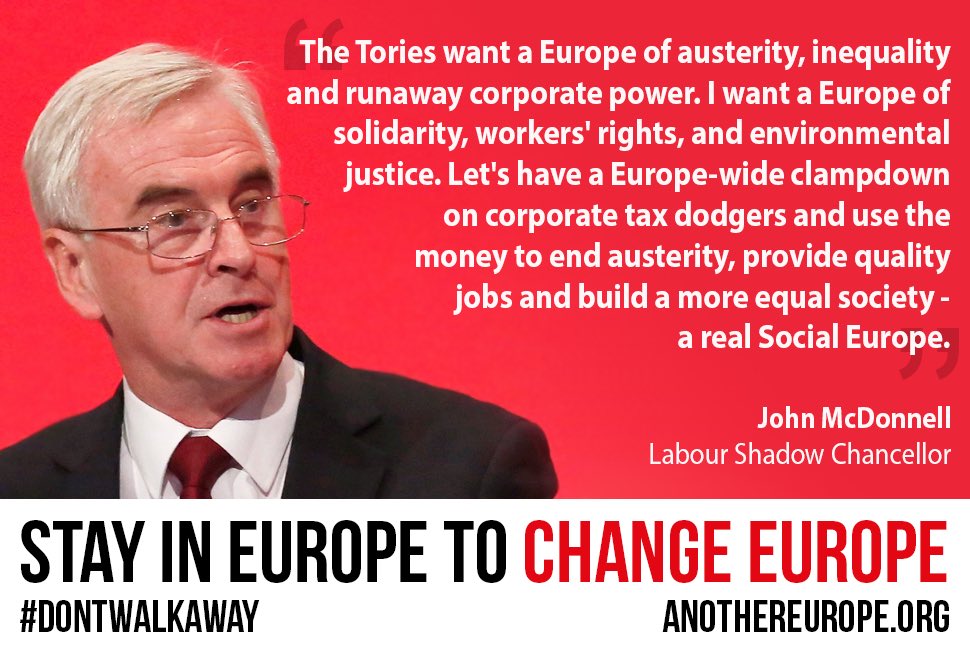 Labour Movement Rallies for Europe.
The country's three biggest unions –  Unison, Unite and GMB – have announced they will campaign for remain reported the Mirror yesterday.
Unison today became the latest major union to announce it would campaign for the UK to stay in the European Union.

The public sector union joins Unite and GMB, which between them represent more than 3million workers, in deciding to back remain in June's referendum.

General Secretary Dave Prentis said a consultation with Unison members showed overwhelming backing for the union to campaign to stay.

Top of their concerns were fears that Brexit would see the loss of employment rights such as parental leave, paid holidays and protection for part time workers, the consultation found.

Almost four in five (78%) Unison branches wanted the union to take a stance in the EU referendum, and of these 95% wanted their union to campaign for the UK to stay in Europe.
The BBC is now running this story:.
Jeremy Corbyn is setting out the "socialist case" for remaining in the EU in his first major intervention in the referendum campaign.

The Labour leader said the party "overwhelmingly" backs EU membership despite its "shortcomings".

And he argued that Britain must remain in, to fight for reform.

He cited protection of workers' rights, environmental standards and consumer safeguards as reasons to vote to Remain on 23 June.

In a speech in central London, Mr Corbyn said: "Over the years I have been critical of many decisions taken by the EU, and I remain critical of its shortcomings; from its lack of democratic accountability to the institutional pressure to deregulate or privatise public services.

"So Europe needs to change. But that change can only come from working with our allies in the EU. It's perfectly possible to be critical and still be convinced we need to remain a member."
The Guardian leads with,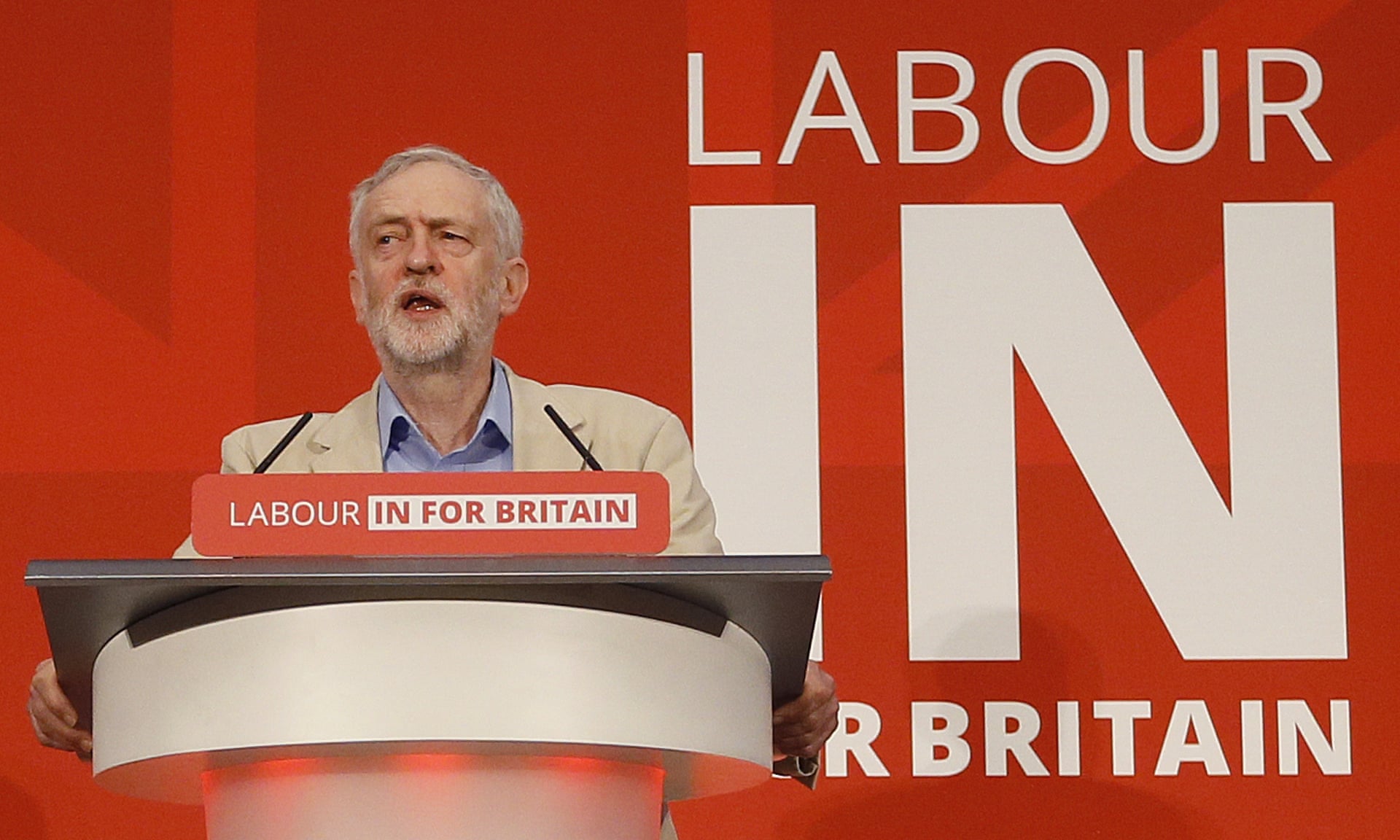 Jeremy Corbyn: leaving EU would lead to 'bonfire of rights'.
The Labour leader, Jeremy Corbyn, has responded to calls for him to step up the fight for Britain to remain in the European Union with a speech stressing the need for international cooperation to boost workers' rights, tackle climate change and crack down on corruption.

Speaking to an audience of Labour-supporting students and trade unionists in London, Corbyn repeatedly pointed to the shortcomings of the EU in its present form – but said he wanted to forge alliances with leftwing parties across Europe to reform it.

"You can't build a better world unless you engage with the world," he said, urging young people to "make sure you register to vote, and vote to keep the UK in Europe in June", and warning that a Conservative government would take the opportunity of Brexit to slash protection for workers, in a "bonfire of rights".
The stories you need to read, in one handy email
Read more
"We want to strengthen the protection of every worker, all over Europe, not just in Britain," he said, promising that a Labour government would co-operate with socialist allies to halt the "race to the bottom".

Corbyn said the EU had helped to underpin "investment, jobs and protections for workers, consumers and the environment", and working together with European allies offered "the best chance of meeting the challenges we face in the 21st century".

He compared the decision to his own choice to remain within the Labour party, even when he had profound disagreements with its leaders. "I've had a few differences with the direction the Labour party has taken over the last few years, some people may have noticed. But I have been sure that I was right to remain a member of the Labour party."

He added, smiling: "Some might say I've managed to do something more recently about changing the direction of Labour, and I'm enjoying that as well."
For arguments against the increasingly isolated Brexit 'left, see: Shiraz Socialist.
Re-run of 1970s Battle by Tariq Ali and 'IMG Sealed Knot' Society.
The real left meanwhile…
One Response