Brussels: We love you.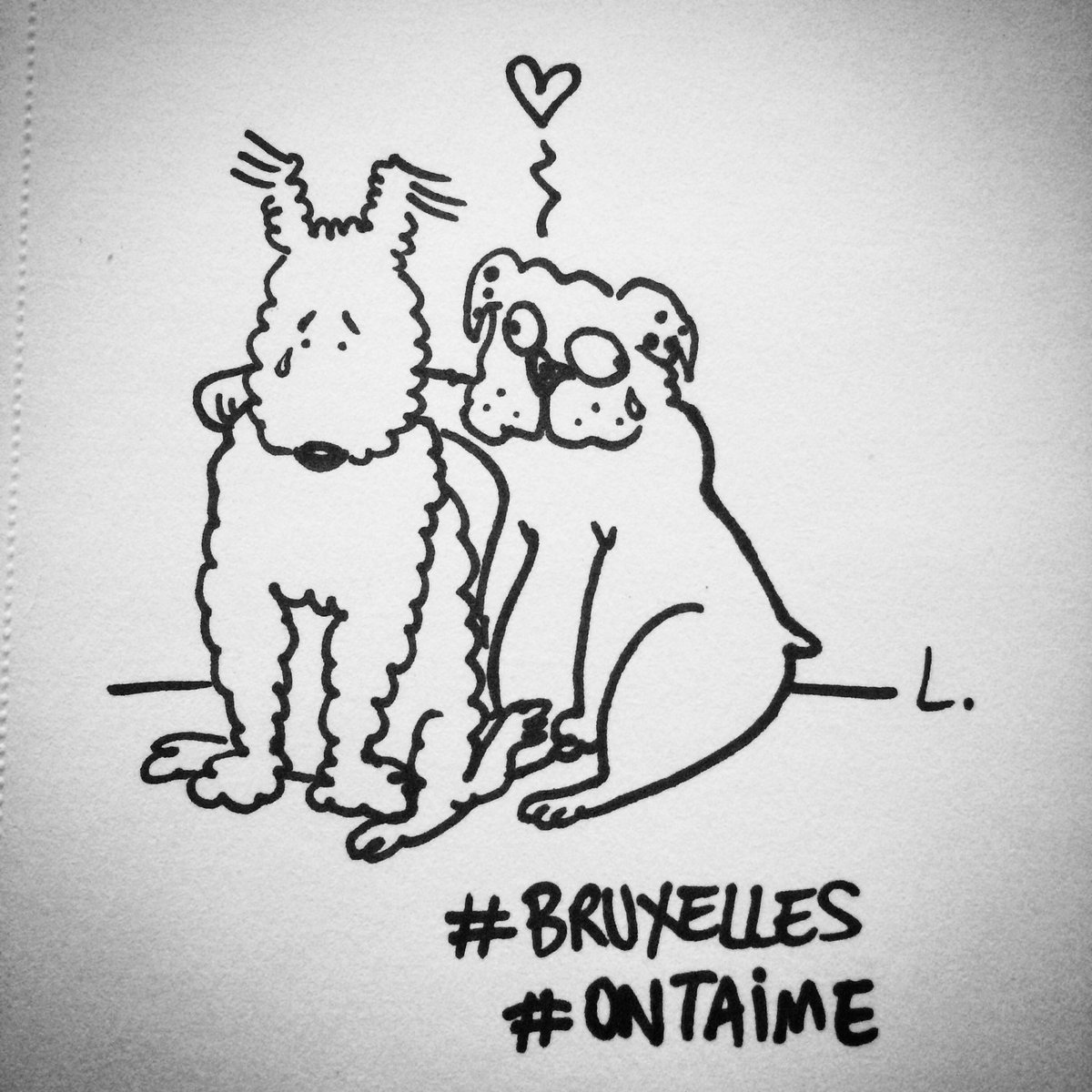 Like many people I love Brussels.
The city and the people have a gentle warmth that remains within you for a long time.
Not all of the vast conurbation, but enough of it to make today's attacks leave deep wounds, and rouse profound feelings of solidarity to those affected.
It is with some distress that we saw this:
The Huffington Post reports:
Ukip defence spokesman Mike Hookem went further, saying that the attack were a "result of Schengen free movement and lax border controls", adding: "I am appalled at the loss of life and injuries. our thoughts and prayer go out to the families of those killed and injured.

"This horrific act of terrorism shows that Schengen free movement and lax border control are a threat to our security.

"The head of [Europol] said in February that 5,000 jihadists are at large in EU having slipped in from Syria.

"There are 94 returned jihadists current living in Molenbeek, Brussels. This fact alone should alert people to the fact that open borders are putting the lives of European citizens at risk."

Speaking on LBC, Ukip's London mayoral candidate Peter Whittle also linked the attacks to the EU debate.

He said: "We have to take control of our borders, this has happened as a result of people going over borders and having free movement.

"At the moment the way things stand, Our membership of the EU means we actually have a problem with our security and that is appalling."
Others, including Ukip spokesperson Michael Heaver, also joined in.
Brussels Attack: Ed Miliband Hits Out At Brexiters Using Terror Attacks For 'Political Capital'.
After a Labour In event this morning, in which Miliband urged his parties voters to back Remain in the June 23 Referendum, the former party leader said: "All of us have been deeply shocked by what we've seen unfolding in Brussels today. This is a place where my dad was born I think it's an awful, awful and terrible situation.
"On a day like this I really don't think it's a day for either side in this referendum to try and use this terrible tragedy to make political capital.
"I think that honestly will be the response of right-thinking people right across the country, whatever position they take."
Let us not forget the reaction of the Islamists:
As the death toll rose amid continuing rescue operations, Isis supporters were championing the attacks on Twitter.

"What a beautiful day today," one man wrote, calling the victims "Belgium supporters" who did not count as civilians.

"F***. Belgium Belgium wanted to bomb the Islamic state Now enjoy what your hands have sown.

"A lot of duas [prayers] were answered today."

The supporter claimed to have received a message from an Isis militant to the group's supporters in Belgium reading: "We have come to you with slaughter."

In Arabic, the hashtag #Brusselsonfire was being used by those praising the slaughter in a similar wording to the #Parisonfire trend seen when the French capital was hit.
26 Responses