Galloway Organises 'Left' Brexit Campaign Day of Action with Nigel Farage, Kate Hoey MP, and Grassroots Out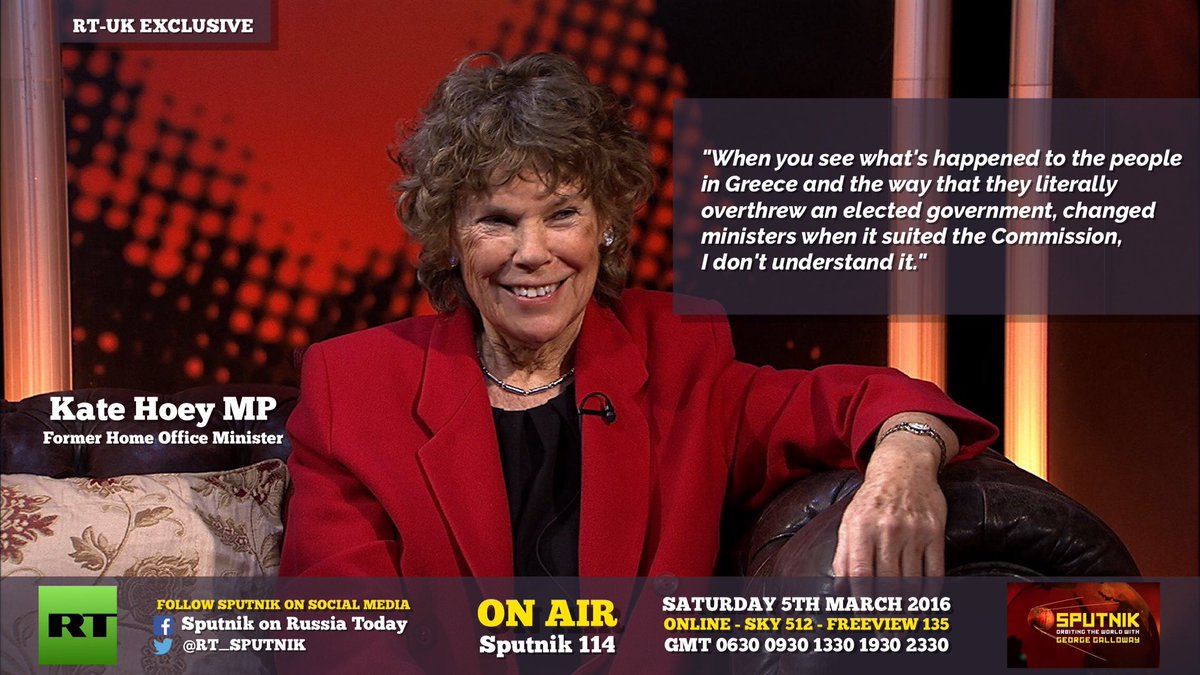 Kate Hoey: Now Part of Team Galloway-Farage. 
'Grassroots Out!' Galloway & Farage team up for massive Brexit campaign day of action
Activists campaigning for Britain to leave the European Union (EU) will take part in the biggest ever day of leaflet distribution in referendum history on Saturday, the Grassroots Out (GO) campaign has announced.

GO is one of three main anti-EU groups vying to represent the official 'Leave' campaign. It has the support of London mayoral candidate George Galloway and UKIP leader Nigel Farage.

The group says March 5 will be the "biggest single coordinated" action day in the history of British referenda, when they drop more than a million leaflets, the IBTimes UK reports.
Meanwhile this is being touted:
George Galloway, Respect Mayoral candidate, makes the left-wing case to leave the EU, and rejoining the world with London ideally placed as the world capital city.
Doors open at 6.30.
Bring copy of ticket.
When

Tuesday, 8 March 2016 from 19:00 to 22:00 (GMT)

Where

The Hellenic Centre – 16 Paddington Street, London W1U 5AS, United Kingdom – View Map

Tags
Team Galloway 4 London
Organiser of #LEXIT: The Left Case To Leave The EU
This event is a joint production of Team Galloway4London and the Grassroots Out (GO) Campaign.
13 Responses