Galloway: Labour Ought to Beg Me to Return.
Site of Galloway's Christmas Dinner Fundraiser.
After his successful London Mayor campaign launch  George Galloway is looking to the political future.
George Galloway interview: Labour should be begging me to return.
Reports Politics Co.UK.
Newshound Robert McGregor trackled the retiring figure down.
Here are some of the highlights.
"Galloway commented earlier this year about the possibility of re-joining the Labour Party if Corbyn won. Has it been discussed?"
Jeremy has been my friend and comrade for over 30 years," he replies. "In fact most videos of my speeches have him sitting next to me. I know the media keep asking him about this subject and I know why he has difficulties answering it – he has enough problems with remaining Blairites without opening a new front over me. Although some Blairites like John McTernan and Jim Murphy I'm sure would encourage Corbyn to go for it. On the other side, Ken Livingstone recently went on the record in support of my re-admission to the Labour party. But my position remains the same; the Labour party should rescind my unjust war-time expulsion, opposed at the time by Mr Foot, Mr Benn and of course Jeremy Corbyn"
In this context the Great Man talks of a possible opening to Scottish Labour.
The interviewer one  Robert McGregor comments, "It would be foolish for Scottish Labour not to at least consider a Galloway comeback.
Galloway concedes that he couldn't return to Scottish Labour and fight London Labour for the mayoralty at the same time. "But time is short to do anything about that. My London campaign is moving up the gears…."
The campaign promises to be a tough one, with Galloway already scoring a significant 0,1% in opinion polls.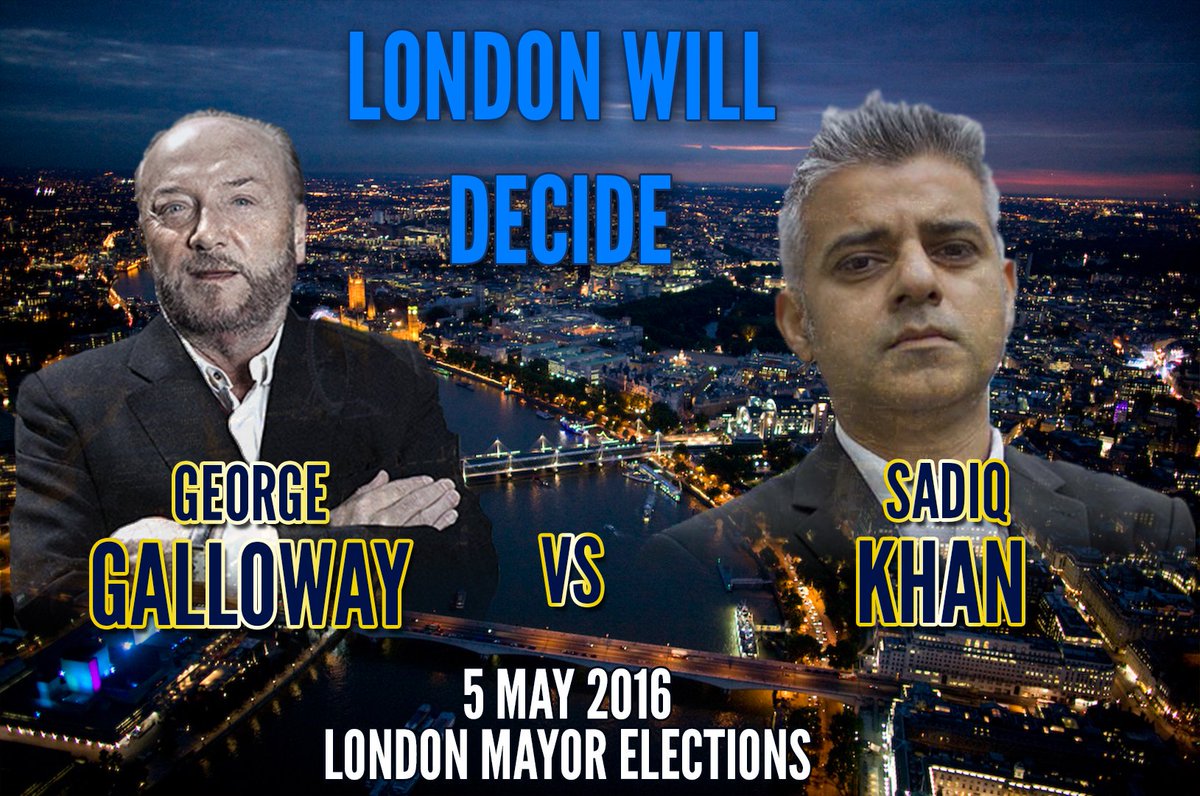 Two Horse Race.
4 Responses