Hundreds March to Oppose Syrian Bombing.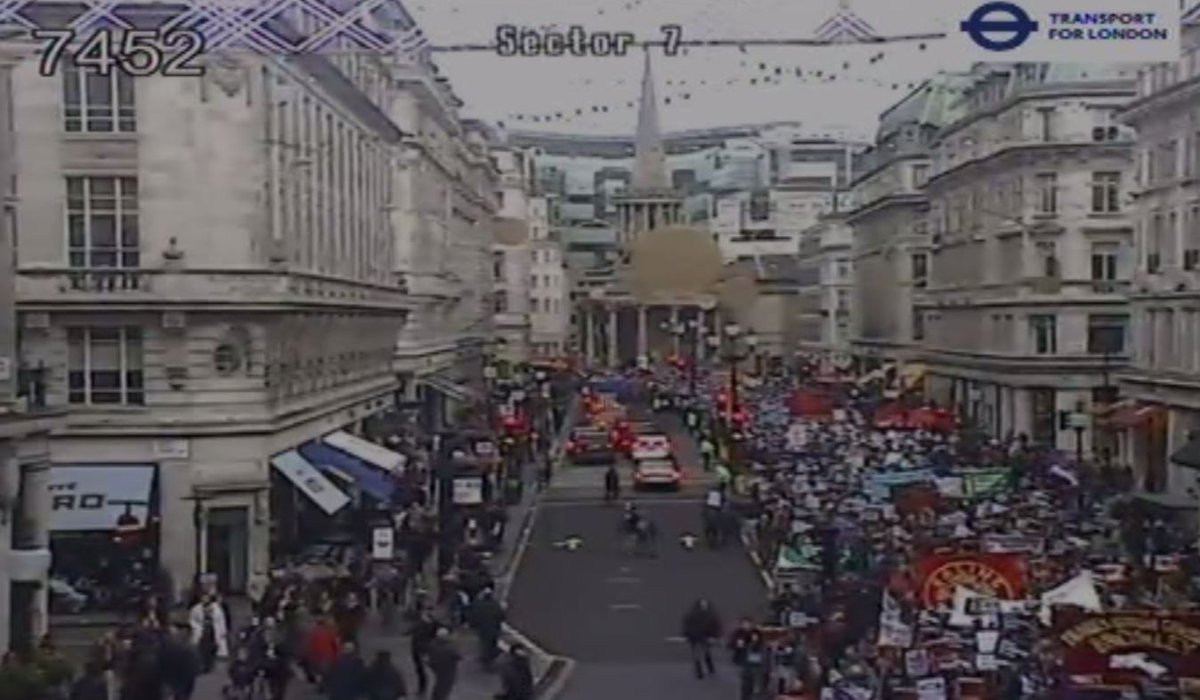 Stop the War Coalition Protest in London, Saturday.
Hundreds of anti-war protesters have taken to the streets to oppose Britain's bombing campaign in Syria.

Demonstrators calling for an immediate halt to air strikes in the war-ravaged country are marching through central London towards Downing Street.

They gathered in Portland Place outside the BBC headquarters, New Broadcasting House, before setting off at about midday.

Air strikes were launched after MPs voted 397 to 223 in favour of military intervention on December 2.
Russia Today (called 'RT@) reports:
Thousands of people have marched in London to protest against UK intervention in Syria and the airstrikes which have recently been launched. Anti-war activists also demanded a full stop to other UK military campaigns abroad.

Slogans like "MPs who voted to kill people #stop bombing Syria", "Bombing for peace is like f**king for virginity," and "Syrian lives matter", were visible on flags and banners carried by the pacifists. The protest closed streets as it weaved along Regent Street, past Piccadilly Circus and Trafalgar Square.

"Stop the war" as well as "Boycott ISIS," were also seen among the banners in the crowd.

We say no to the continued violence, we say no to the terror and we say no to the racism that is the fallout of this war,"Nancy Taaffe, from the Socialist Party, told the Daily Mail.

Addressing the crowd outside Downing Street, deputy leader of the Green Party, Shahrar Ali, urged the UK government to accept more Syrian refugees. Some 20,000 Syrian refugees are due to arrive in Britain over the next five years.
Peter Tatchell. (from Demotix)
Tariq Ali, (Friday) "I hope there will be a large turnout on Saturday."
Without comment.
5 Responses