George Galloway – Who Once Endorsed Richard Mawrey QC – Says Lutfur Conviction for Fraud and Illegal Practices "Shameful".
Should Auld Acquaintance Be Forgot…
George Galloway MP on 'the most corrupt election held in Britain since 1872'
March 2007. Socialist Worker.
"George Galloway, the Respect MP for Bethnal Green & Bow, spoke in the House of Commons on Monday night during a debate on public confidence in the integrity of the electoral system. Here is the full text of his speech, extracted from Hansard, the official report of parliamentary proceedings (© Parliamentary Copyright 2007)."
In Tower Hamlets last May, we witnessed the most corrupt election held in Britain since 1872. Hundreds of votes were purloined by crooks applying for postal votes and getting them redirected to an address sometimes just doors away from the registered address of the voter. Whole blocks of flats woke up to discover that every one of their residents had applied for a postal vote to be redirected to another address without their knowledge. Some 2,800 postal vote applications were delivered to the town hall in Tower Hamlets in the last hours of the last day, and many were brought in by sitting councillors. A total of 18,732 postal votes were registered in Tower Hamlets: a vast increase on the vast increase that had occurred at the general election the year before. Almost 15 percent of those were delivered on the last afternoon. A total of 946 postal votes were redirected to addresses that were not the registered address of the voter, with considerably more as a percentage in the wards where new Labour councillors were under pressure.

For the entertainment of the chamber, let me say that, despite all this, our party defeated the Labour mayor, the Labour deputy mayor, the Labour leader, the Labour deputy leader, the Labour housing convenor, the Labour deputy housing convenor – I could go on, but the house would lose patience. In one ward, New Labour councillor Bill Turner, who won by just 38 votes, himself had postal votes redirected to the address at which he said that he was living. The system is so utterly without basic democratic protection that it is virtually impossible to detect fraud with a sufficient degree of proof to bring the matter successfully before an election court, where, as might not be known, one must demonstrate that the fraud would have changed the result of the election. Fraud can therefore be demonstrated on a significant scale, but if it is not enough to change the course of the election, the matter is simply thrown out.

Two petitions were accepted, and were prayed in aid by Labour members. But we were only allowed to have the postal votes for the winning Labour candidate examined, and the only check that we could carry out was a forensic examination and comparison of the signature. None the less, the handwriting expert agreed by all sides in the petition identified 30 percent of the postal votes as questionable, and believed that the signatures were probably from different hands in almost half those votes – and that was just sampling 300 postal votes out of almost 19,000.
It continues,
On top of that – this is where the issue of complacency arises – a major police investigation into voting fraud in Tower Hamlets is ongoing, and has engaged four police officers full-time for the past ten months. No charges have yet been brought – I do not know if they will be, as it is so easy to subvert the system – but Assistant Commissioner Andy Hayman has already commented, on the basis of that investigation, that postal votes are particularly susceptible to fraud. Despite all the talk of there not being many prosecutions, the Crown Prosecution Service has confirmed that 390 cases of alleged electoral offences have occurred over the past seven years, and not all in inner cities. In Reading, only two of 46 postal vote applications examined were found to be authentic. Richard Mawrey QC *, who has been much quoted this evening, looked at ballots in the Birmingham city wards of Aston and nearby Bordesley Green. He said that there were at least 1,000 forged votes in Aston and 1,500 to 2,000 in Bordesley Green. The system of postal voting on demand is leading to a banana republic perception.

Like the minister, I am a former Labour Party official. I have been fighting elections for almost 40 years, almost always on the winning side. I know about elections. Now, for the first time in my political life, people ask me, 'How do we know that they are counting these votes fairly? How do we know they are not rigging the election?' I am not saying that that is happening, but there is a systematic undermining of confidence in the electoral process, caused largely by postal vote fraud.
Galloway observes,
Councils share the responsibility with government. Richard Mawrey QC considered our two petitions – the only two that we could get in front of the election court. I hope that the minister, who is laughing, will listen to what he said about a New Labour council just a few miles from Westminster, held by one seat that was only secured by this type of corruption. In response to our petitions, Richard Mawrey QC declared that the evidence that we presented showed 'disturbing' and 'suspicious' signs of 'classic postal voting fraud'. He went on to say that a regime that allows electors to acquire postal voting ballots 'on demand' has been 'an open invitation to fraud', which has proved to be 'distressingly easy'.

Yet in the wake of those comments by a Queen's counsel, Tower Hamlets council, with its Labour majority of one, issued a press release that was such a falsification that Andrew Gilligan – remember him? The minister shakes her head. He was the only journalist to tell us the truth about the government's lies on Iraq. He said in the Evening Standard that the council's press release was a pack of lies. Who presided over all this? A woman called Christine Gilbert, whose intimate connections to New Labour are so personal that I would not like to go down that route. Suffice it to say that her reward for presiding over the tower of corruption in Tower Hamlets was to be made the chief inspector of schools at Ofsted. God save our children. God save the integrity of their examination results."
Galloway is still fond of the electoral law.
Galloway refers Labour leaflet to the Director of Public Prosecutions
Posted by R T on Friday, April 24, 2015
A Labour election leaflet from candidate Naz Shah in Bradford West which is being delivered to every household in the constituency has been referred to the Director of Public Prosecutions because it contains alleged false statements aimed at affecting the election result.

Respect candidate George Galloway has made his second referral to the DPP under Section 106 of the Representation of the People Act 1983. The complaint concerns an extremely critical statement about Galloway attributed to a local businessman, a pharmacist, in the Heaton Ward of the constituency, which the man denies making.

"This was brought to my attention by a senior consultant at the Bradford Royal Infirmary, who works closely with the pharmacist," Galloway says. "I have made inquiries and I am satisfied that the man, a highly respectable man, did not say what he is quoted as saying. These quotes were printed alongside his photograph. He is shocked and angry and claims that Labour have failed to respond to his complaint. The quotes appear to have been invented and then included in Shah's leaflet which is now being distributed by Royal Mail to every house in Bradford West. It is an absolutely despicable and desperate act by Shah and her team, but sadly absolutely typical."

A defence under Section 106 of the act, False Statements As To Candidates, is that the statements made are believed to be true, "There cannot be a 'reasonable grounds' defence when statements are invented," Galloway added. "I am urging the DPP to urgently investigate this blatant attempt to influence the outcome of the election.
But how times change when it comes to Tower Hamlets.
Meanwhile Nick Cohen comments: Tower Hamlets: how a dictatorship flourished in the East End.
See also this claim that Richard Mawrey QC was not "qualified" to pass judgement, and hinting that he had a "particular interest" in Muslims (see above!!!).  "sitting in judgment was one man only – not a qualified judge, only a barrister (assumed by the media and even myself, to be a Judge) – who has demonstrated previously a peculiar interest in Muslims and elections. This man found Lutfur Rahman guilty of multiple offences under the Representation of the People Act 1983." "Jen Izaakson asserts in contempt of the judgement that ". Law is, explicitly, to be applied differently to Muslims than as it applied to the 'agnostic metropolitan elite', whoever they are (is this the bankers in East London?)."
Here: A review of the judgement in the Lutfur Rahman case.
We learn with no surprise that Izaakson is closely linked to Richard Seymour – the ally of the militant wing of post-colonial studies, the racist and homophobic Indigènes de la République.
This is how he describes his politics,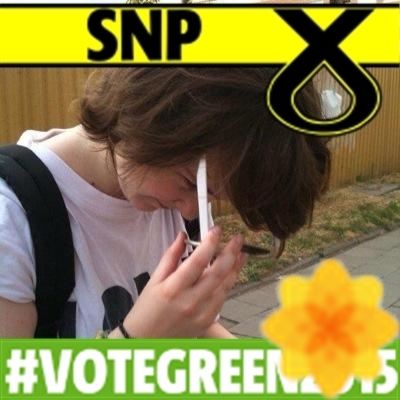 Rootless cosmopolitan. Anti-humanist. Historical Materialist. LSE grad. PhD.
Izaakson's 'demolition' of the judgement is laughable.
This incontinent drivel states,
In court one particular afternoon I watched as five Muslim witnesses were repeatedly asked, "did you say it was haram to not vote for brother Lutfur?", as if these people were religious scholars in any position to do so. Within Islam there is a debate about whether to vote at all in elections, not about which candidate is the godly choice! To make such a claim, to decide god's will and choose a specific man above another as more fated by god, I imagine, though I'm no sheik, would be sacrilegious.
No you are not a sheik, or a scholar or a gentleman.
Obviously the electioneering of the Muslim Brotherhood's various branches from North Africa, Egypt and elsewhere,  has not come to the writer's attention, to cite just one case amongst hundreds.
If Rahman was indicated as the only right 'Muslim' candidate is this not a problem?
If the Labour 'Zionist' Party was not 'Muslim', then is this not a problem?
Is there anything wrong with religiously motivated campaigning?
Apparently not.
There is a lot worse in this torrent of dissembling.
Just take one example,
Postal Vote Fraud
The evidence for these claims was the testimony of Andrew Gilligan, a right-wing Telegraph journalist linked to cronyism claims that has hounded Lutfur for years. Gilligan simply stated that two Tower Hamlets councilors had two addresses. To be clear: it was found that Rahman was guilty of this claim due to it simply being thought that Gilligan's testimony was 'credible' (believable), without any proof. All that was believed is that two councilors had two addresses and then Gilligan's assumption they therefore must've voted twice was agreed with.
See above for Gilligan's past.
All Izaaskson demonstrates that the judge accepted the truth of a witness statement.
Has he any other alternative 'proof' that it was not?
No he has none.
The rest of the criticism, on organised religious pressure (see our previous post) is equally airily dismissed as the action of " exuberant groups" – and whatabout Labour supporters own enthusiasm!
We wonder why there was a trial at all, Seymour, Rees and Izaakson could simply look at this "natural" enthusiasm with a wry smile.
Because they too backed Lutfur and wanted him to win.
* Richard Mawrey QC,"The judge who disqualified Lutfur Rahman is one of the country's leading electoral law practitioners and has handed down previous, scathing judgments resulting in councillors being removed from office. Richard Mawrey QC, a deputy high court judge, specialises in election cases and has developed an acute awareness of voter fraud in his experience as an election commissioner – although there have been calls to improve the way the court operates." Guardian. Wikipedia.
24 Responses