George Galloway Welcomed with Joy in Palestine and Across the World – as he Follows Ian Donovan.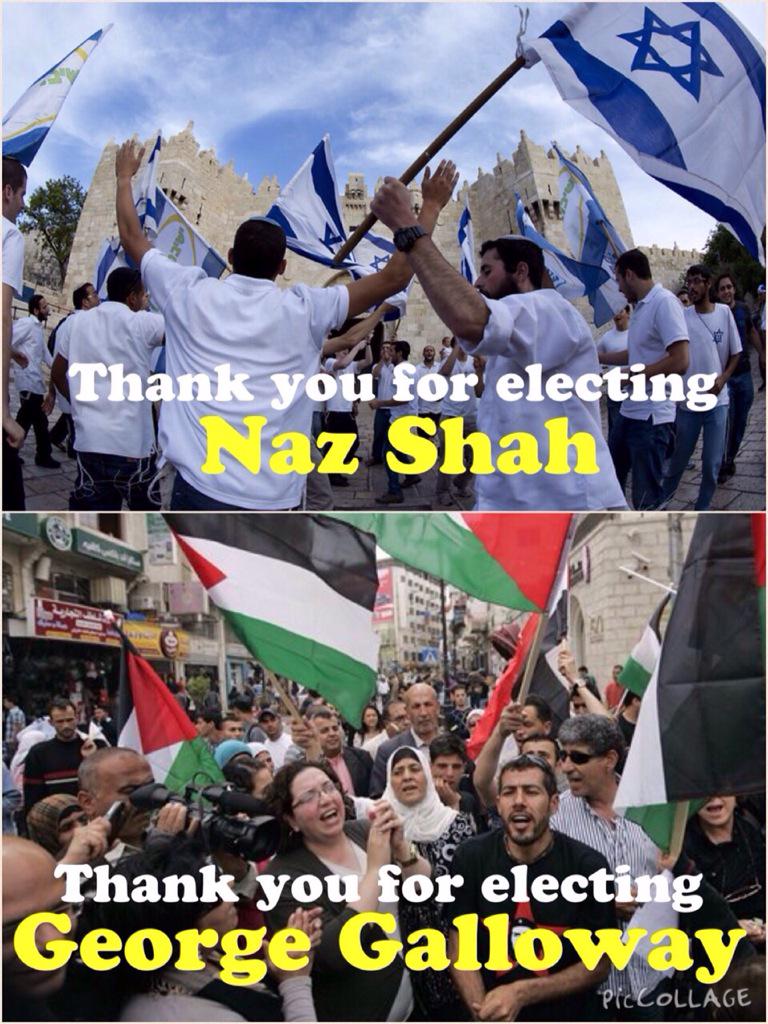 I think Netanyahu and the entire Zionist movement wants me to lose; don't you? #BradfordWestRising #CityOfGold.
Rosie says most of what us lot have to say, "Why aren't the gutters of Bradford running with streams of urine as people double over hooting at the bombast and sheer grossness of this garbage?".
Galloway remains worried….
Henry Trojan Hoax Jackson Society have simple agenda; witch-hunt Muslims and defend Israel. They have two horses in Bradford. #justsaying

From Twitter.
But Galloway has one new friend:
Editor Communist Explorations – journal/website. Long-time Marxist and left-wing activist. RESPECT member and advocate of principled…

Donovan had 32 followers.
Now he has 33.
The Weekly Worker, 18.9.2014.
The September 14 meeting of Left Unity's Communist Platform saw a parting of the ways with a member of its steering committee, Ian Donovan. This followed comrade Donovan's espousal of views that can only be described as anti-Semitic: in his opinion, there is a Jewish "pan-national bourgeoisie", which has constituted itself as ruling class "vanguard" in key imperialist countries, and it is this that accounts for US support for Israel. Donovan says he intends to write a book laying out this 'theory' in detail.

Once this line of thinking had been fully revealed to other members of the steering committee, they urged him to step down from the CP. When he refused, the September 14 members' meeting was called, which had before it a motion from comrades Jack Conrad and Moshé Machover stating that anti-Semitism is "incompatible with membership of the Communist Platform".
 If you really want to see first-hand how mad Galloway's new best friend, Ian Donovan, is read (or skim) this:
Weekly Worker still refuses to condemn Galloway assault: bans criticism.
Phil Kent (19 March), trying to fill in for the failure of more substantial figures such as Jack Conrad to justify the Jewish-Zionist chauvinism that pervades the CPGB's practice, indulges in religious fetishism. He writes that I am blinded by 'red mist', so angry at the slaughter and abuse of the Palestinians as to excuse 'holocaust deniers'. It's much worse than that, Phil. Thanks to the use of the Nazi genocide (a.k.a. "Holocaust") as a propaganda trump card to justify murder and ethnic cleaning of Arabs by Jews, large numbers of Arabs and a minority of principled anti-racists of Jewish origin, are so angered that they are inclined to disbelieve not only the instrumentalism of the genocide, but the event itself.

"Throwing the baby out with the bathwater" is a common mistake in instances where a poisonous mixture of truth and lies about history is used to justify contemporary crimes. The reaction of many to Stalinism is a case in point. It is a commonplace that such things need to be debated fearlessly. But Phil opposes this for Israel and the genocide. He regards the latter as like the Holy Grail.

This is because of his pro-Zionist chauvinism, which he learned from his guru Jack Conrad.  JC, understanding little of the Middle East and the Jewish Question, defers to would-be 'Marxist' promoters of identity politics (Jewish identity as something 'progressive' in a transcendental sense), such as Machover and Greenstein. These people vote with their feet against the CPGB's 'party project' – simply by failing to join it or any other 'Leninist' party. Thus the 'party' has no independent view of the Middle East, possibly the most strategic conflict in the world today, but depends on nebulous 'sympathisers'. Lenin would have been quite scathing about this.

Phil is saying : 'Don't get too angry about Arabs being massacred by Jews, because Jews are more important than Arabs in the scheme of things anyway. If you get too angry about Arabs dying, that is a terrible thing, that leads to 'anti-semitism", and questioning of the holocaust."
And so it goes, including attacks on Moshe Machover for having a "Harry's Place style Jewish chauvinist position."
 Update: Galloway Supporters Go for Glory!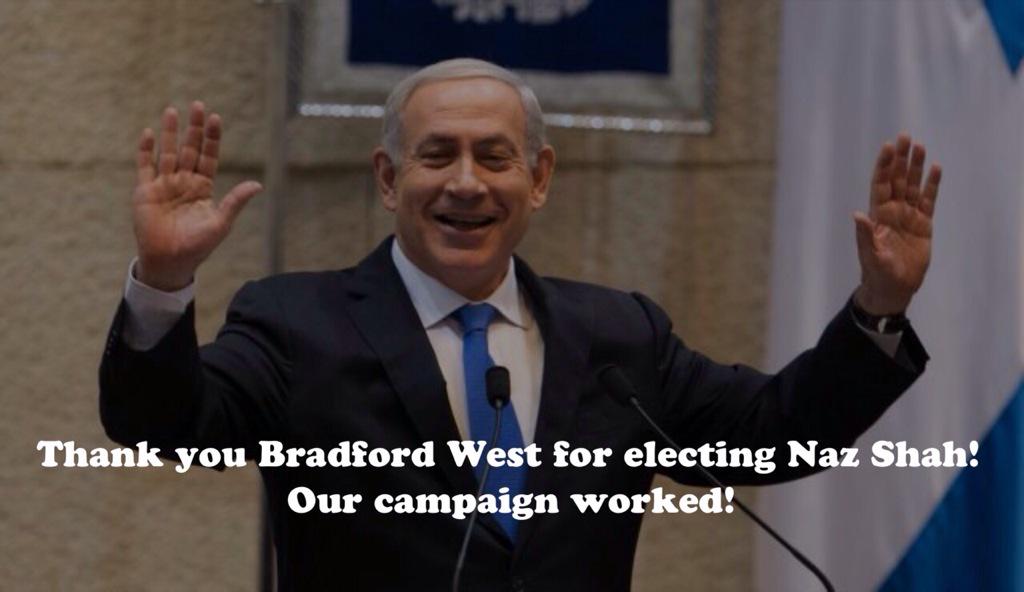 10 Responses