Posts Tagged 'Sects'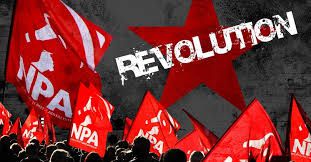 Flags Waving to Save Capitalism says ICFI. 
Just when you thought you could be smug about the charming but eccentric ways of our old chum Bob Avakian this comes along,
The pseudo-left New Anti-capitalist Party (NPA) has reacted to the formation of the new government of Prime Minister Manuel Valls with empty, hypocritical criticisms to mask its responsibility in the installation of this deeply right-wing government, which the NPA will continue to defend.
The World Socialist Web Site, published by the International Committee of the Fourth International (ICFI) continues in this vein (8th of September) – at length. (1)
For those mourning the withdrawal of cde Tony Greenstein from the fray this site comes as a blessing,
What the NPA fears above all is that the collapse and discrediting of France's ruling Socialist Party (PS) will provoke a crisis of rule in which the NPA could not stifle a political movement of the working class directed at the PS and its political satellites, including the NPA itself.
There is more but this mighty blow against the NPA stands out,
The NPA, by its hostility to a socialist and revolutionary perspective, contributed to the installation of the most right-wing regime France has known since the World War II-era fascist Vichy regime.
And this,
In fact, it is the NPA that is neither revolutionary nor anti-capitalist. It does not seek the overthrow of capitalism, but to save it under conditions where it threatens to provoke war and economic collapse, and the conditions for an eruption of social revolution are fast being prepared.
Not to mention that
This anti-working class party is ready for unprincipled alliances with organizations of all types, whose only common point is their hatred of the working class and of socialism.
(1) The International Committee of the Fourth International (ICFI) is the name of two Trotskyist internationals; one with sections named Socialist Equality Party which publishes the World Socialist Web Site, and another linked to the Workers Revolutionary Party in Britain.
Both groupings originate in the struggle against "Pabloite liquidationism",
"To sum up: The lines of cleavage between Pablo's revisionism and orthodox Trotskyism are so deep that no compromise is possible either politically or organizationally. The Pablo faction has demonstrated that it will not permit democratic decisions truly reflecting majority opinion to be reached. They demand complete submission to their criminal policy. They are determined to drive all orthodox Trotskyists out of the Fourth International or to muzzle and handcuff them."
The British section, the Socialist Equality Party (SEP), has published the 'Theoretical Foundations' of the organisation which explains this at length.
Despite this background many of the SEP's  ideas would meet with approval or at least some agreement  from a lot of people on the left: they are for the United Socialist States of Europe, oppose austerity and cuts.
And,
The Socialist Equality Party (SEP) calls for a decisive and unambiguous No vote in the September 18 referendum on Scottish independence.  All claims that "independence" is a democratic demand, offering an alternative to cuts and austerity, are lies.

The move for separation from the UK is being led by right-wing forces espousing nationalism, whether or not they attempt to dress this up in fake left language. The aim is to transform Scotland into a low tax, cheap labour platform for the benefit of the banks and transnational corporations.

The victims of this will be workers on both sides of the border, who will see a deepening of the ongoing offensive against jobs, wages and conditions that has been waged by all the major parties in both Westminster and Holyrood
Their French membership is believed to hover at 2.
Yet….even Comrade Bob sometimes has a Wee Greet.
In a spirit of comradely solidarity  we post this important and fruitful article from the website of the Revolutionary Communist Party (USA)
Watching Fruitvale Station With Bob Avakian. (Unsigned. August 2014)
"Not too long ago, I watched Fruitvale Station with Bob Avakian (BA), chairman of the Revolutionary Communist Party.  Towards the very end of the film, agonizing, heartbreaking and infuriating scenes are shown: The cop shooting Oscar in the back; Oscar's girlfriend frantically rushing to the scene, trying to find out what happened; Oscar's loved ones gathering together and waiting desperately to find out if he would make it, only to find out he was gone forever.
As these scenes unfolded, I looked over at BA.  He was sobbing.  Not just misty-eyed. Sobbing.  And he continued to cry tears of heartbreak and rage for several minutes, as the closing credits rolled."
This made a very big impression on me.  BA did not know Oscar Grant personally. But he felt the sting of his murder in an extremely raw and visceral way. And I think his reaction speaks volumes about who Bob Avakian is, what he represents, and what he is all about.

BA has literally been fighting against this system for 50 years.  He has been a revolutionary communist for about 45 years.  He has been shouldering the responsibility of leading the Revolutionary Communist Party for almost 40 years. And over the course of the last several decades, he has forged the theory and deepened the science for the revolution humanity needs to get free, while also providing practical leadership to the party and movement working for that revolution.

And all of this has involved not only tremendous work, but also tremendous risk and sacrifice on BA's part as anyone with a sense of U.S. history, and/or BA's personal history—specifically, what this reveals about the way the U.S. government viciously goes after revolutionary leaders—should well understand.

And over all these decades, and through everything described above, BA has never lost an ounce of his love and feeling for the masses of people, his sense of outrage and hatred for all the ways in which the masses suffer needlessly, and his fire for revolution to emancipate the masses all over the world.  Not one bone in his body has become numb.
Amor Vincit Omnia.
The Humble Servant of the People is indeed an example.
I'll say it again: We had better fully recognize and appreciate what we have in BA, and act accordingly.
Say it again, say it twice, say it thrice,
And when I say "we had better," that "we" is addressed to many different people and audiences. Yes, I am most definitely speaking to revolutionaries and communists and to all those who are already deeply familiar with and supportive of BA.  But in saying "we," I am also speaking to those who are just now—or just recently—learning about and getting introduced to this revolutionary leader—including, to quote BA, "Those this system has cast off, those it has treated as less than human" who "can be the backbone and driving force of a fight not only to end their own oppression, but to finally end all oppression, and emancipate all of humanity."
" BA is not only the leader of the revolution, he is also a best friend to the masses of people." As is said, "Every Communist working in the mass movements should be a friend of the masses and not a boss over them, an indefatigable teacher and not a bureaucratic politician." (Mao Tse Tung) My new best friend – BA as we chums call him – has more qualities,
"He is a leader who has done decades of work in the realm of theory to bring forward the scientific method, strategy and vision needed to make revolution and bring into being a radically new world where all the horrors that humanity suffers unnecessarily would be no more. He is continuing to develop the advanced scientific method that he has forged, and apply that method to all of the big questions and obstacles confronting the revolution."
We all love advanced scientific methods.
"Investigation may be likened to the long months of pregnancy, and solving a problem to the day of birth. To investigate a problem is, indeed, to solve it." (Mao Tse Tung)
The world awaits.
"We must study, and learn all we can from his incredible body of work on the biggest questions of revolution and human emancipation, as well as the lessons of who he is and what he stands for as a revolutionary leader. "
We shall indeed BA.
"To behave like "a blindfolded man catching sparrows", or "a blind man groping for fish", to be crude and careless, to indulge in verbiage, to rest content with a smattering of knowledge – such is the extremely bad style of work that still exists among many comrades in our Party, a style utterly opposed to the fundamental spirit of Marxism-Leninism. Marx, Engels, Lenin and Stalin have taught us that it is necessary to study conditions conscientiously and to proceed from objective reality and not from subjective wishes; however, many of our comrades act in direct violation of this truth." (Mao Tse Tung)
But what is this we hear? Hark! The Bob (BA) is in danger!
This means taking very seriously the need to do everything we can to protect and defend BA. This means denouncing and not giving a millimeter of space to those who slander and personally attack BA, because these attacks and slanders are part of creating the poisonous atmosphere and conditions that would make it easier for the powers-that-be, or those doing their bidding, to take BA from the people of the world.
Plunged into the slough of despond at this what can we do?
Protecting and defending BA, and building a wall around him, also means boldly and sharply challenging those who may not be part of the camp of the enemy, but who are wallowing in, or at least being influenced by, arrogance, cynicism and snark, and who seek to dismiss without seriously engaging what BA has brought forward; this arrogance, snark, cynicism, and dismissal, regardless of the intent of those who fall into it, stands in the way of BA and all that he has brought forward having the reach and societal influence that this urgently needs to have.
Too true, too very true.
But the good news is: It is not too late.  We, and the masses of the planet, have BA right now. We had better realize, and let everyone know, what that means.
Heed the call and build the wall!
Maybe one day we might even get around to seeing Fruitvale Station.
Sectarianship, A User's Guide.
"In one of the unpublished notebooks of Rilke there is an unpublished phrase….'If you're not one up (Biztleisch) you're one down (Roteleisch).'"
Stephen Potter. Lifemanship.
As the SWP heads towards the March 10th Special Conference, feelings are running high. Public reticence by the opposition In Defence of Our Party faction (IDOP) has not stemmed the flood of allegations of sexual abuse, or the intensity of inner-SWP conflict. Unhelpful contributions, without the best interests of the SWP at heart, appear on the Internet, exploiting this newfangled device to spread their poison.
Yet there were happier times on the left. An epoch, now dimly remembered, when Alex Callinicos could play croquet with Tony Cliff, on grandfather Lord Acton's lawn. House-guest Gerry Healy would hit in the face anybody who got in the way of the ball. Other luminaries of the left, from Peter Taaffe, Tariq Ali, to Sean Matgamma, would often pop over for a pleasant weekend.
It is no coincidence that the classic guide to the British Workers' movement, 'As soon as this Pub closes' appeared during this period. It instructed a generation. It may need updating (no reference to the Weekly Worker, Permanent Revolution, the Anti-Capitalist Initiative, to start with) but it remains a monument.
Is all this to be lost amongst more sordid revelations and fisticuffs?
There are signs that something of the spirit of those glory years has not gone away. Comrade Dave Dudley remains active. Splintered Sunrise/Soviet Goon Boy has proved himself (there is no higher praise) a worthy successor to 'As soon as'. By describing the SWP Treasurer as a master of Father Crilly economics, Andy Newman has tapped into this rich vein
As the SWP falls into the sear yellow leaf comrades must defend this, the British 'sectarian tradition'.
(Below: Extracts from 'Sectarianship.' Tendance Coatesy. 2013)
Sectarianship Basics.
What is a Sectarian? "You, you and (especially) you". That is the answer. But there is another reply. It is to be found in the practice and unceasing struggle of accredited Sectarians, licensed to be so named. We are a large group, and a growing one, formed at our Ipswich 'Centre' (123 full-timers). Our graduates have been active in the SWP battles and indeed elsewhere.
Stephen Potter is, as we say, "our look me up to". He defined Sectarianship (which he called 'Lifemanship' pre- our  epistemological break) as "how to make the member of another faction feel that something has gone wrong."
Some think the purpose of factional fights is win a sect's 'line'.
But the true Sectarian, with or without rudeness, is out for another goal. Such a trained individual is able to make the other person – or 'class enemy' – feel 'one-down' (Roteleisch, also a term used by the Frankfurt School and the Platypus Society).  That somehow She or He may be prey to serious political errors.
Our other master is James P. Cannon. Some might have heard tales that the founder of the American Socialist Workers Party (not to be confused with the above SWP) was the type who spent his life telling people how he'd got one over on his enemy of the moment. That, and the fact that after his death his party has ended up as a New York Real Estate company with 30 members, could lead to the conclusion that he could not be trusted in telling a child how to tie its shoe laces correctly.
We disagree. Cannon was highly skilled in Sectarianship. He remarked in the History of American Trotskyism (1944) that, "when it is a question of fighting for some political idea, Trotskyists can stay awake longer and speak longer and more frequently than people of any other political type."
How true.
Cannon knew a sectarian when he saw one, often in the most surprising places. In 1930 he waged a "bitter fight" against admitting somebody to the New York Branch on the justifiable grounds that we wore a corduroy suit, had long hair and sported a "trick moustache". That the man later became an Oehlerite proves Cannon's worth.
The Trotskyist leader fought such "weaklings", "traitorous gangs" "labour skates" for so long that he developed an unerring talent. Talking of later in the 1930s Cannon described his one-time allies in the US Socialist Party as follows, "They were inexperienced and untested. They were ignorant, untalented, petty-minded, weak, cowardly and vain. And they had other faults too."
Cannon's skills were put to good use in the 1950s. He linked up with Gerry Healy and Pierre Lambert in that decade's struggle against Pabloite liquidationism and its "spineless lackeys" engaged on "cadre-wrecking" expeditions on his home turf. The SWP leader left his imprint on a golden moment in the history of Sectarianship and of International Trotskyism.
The current (UK) SWP leadership has much to learn from Cannon who also said, "Party membership implies the obligation of 100% loyalty to the organisation, the rejection of all agents of other, hostile groups in its ranks, and intolerance of divided loyalties in general." (The Struggle for a Proletarian Party. 1943) If only IDOP would listen and confine itself to sectarian – and cromulent – opuscules against Christopher Hitchens!
Sectarianship Praxis.
One can but hope to emulate the masters.
This seems a daunting task.
But it is not so!
Let us take a simple example.
Somebody who has signed the SWP 'loyalty pledge' is holding forth. She or He has got going on the numbers of Socialist Workers sold by the branch (normally exaggerated by a factor of three), and that the local workers were gagging for a General Strike.
Here we recommend Stephen Potter's Canterbury Block.
Quietly add, "Absolutely it's very encouraging, but not in the (add name of workplace)."
Since the SWPer is unlikely to know more about this workplace than its name, she or he is caught off guard. The flow is interrupted. An element of unease is introduced. Others may be encouraged to speak up, and point out that the call for a General Strike has had fewer echoes amongst the masses than Posadist's programme for interplanetary socialism.
"But not in.." is a useful tool ….