Archive for the 'New Left' Category
Review Article. Culture and the Death of God. Terry Eagleton. Yale University Press. 2014.
Xll
And who or what shall fill his place?
Wither will wanderers turn distracted eyes
For some fixed star to simulate their pace
Towards the goal of their enterprise?…
Xlll
Some in the background then I saw
Sweet women, men, youths, all incredulous
Who chimed, 'This is a counterfeit of straw
This requiem mockery! Still he lives to us!
XlV
I could not buoy their faith: and yet
Many I had known: with all I sympathised;
And though struck speechless I did not forget
That what was mourned for, I, too, long had prized.
God's Funeral. Thomas Hardy. (1)
Terry Eagleton introduces Culture and the Death of God by announcing, "This book is less about God than about the crisis occasioned by his apparent disappearance." He continues, "I start by showing how God survived the rationalism of the eighteenth century, and conclude with his dramatic reappearance in our own supposedly faithless age." (Page iix) Determined, it appears, to wrong foot one of his most cutting critics, Gregor McLennan, that his 'theological turn' simply sets one "static slogan, (God is back) against another (God is dead)" Eagleton turns to cultural and intellectual history (2). That is, a would-be dynamic account, "The history of the modern age is among other things the search for a viceroy for God, reason, nature, Geist, culture, art, the sublime, the nation, the state, science, humanity, Being, Society, the Other, desire, the life force and personal relations: all of these have acted form time to time as forms of displaced divinity."(Page 44)
Culture and the Death of God is not, then an account of the wider social and individual fortunes of atheism or secularism. The "lived experience" explored by Charles Taylor, the web of changing attitudes in the "move from a society where belief in God is unchallenged and indeed unproblematic, to one in which it is understood as one option among others…" is dismissed (like – initially – Taylor himself) to a footnote. (3) Yet Eagleton is not shy of referring to the loss of "fundamental value" "moral rationales" (some of the deepest parts of feeling) – once offered by religion – in "underlying political power".
Eagleton's latest work is not a "sociological" history of faith and secularism at all. It is the story of the, long in coming, installation of "authentic atheism", resting on the faithless 'marketplace' where the Economy is "rank atheist." Eagleton tries to associate the 'New Atheism' with the 'War on Terror'. The "alarmed liberal intelligentsia" clutching at "Reason, truth, science, progress and objectivity…" in the shape of Sam Harris, might suggest a very literal End of Faith to halt religious violence. That is by a pre-emptive nuclear strike against terrorism. (Page 202)
The Enlightenment.
Culture and the Death of God offers a rapid overview of the Enlightenment. It is informed by a number of secondary works, such as Peter Gay's classic account of the battles for "freedom", and its synthesis of the Christian and Pagan heritage, and by Jonathan I. Israel's more recent studies. The latter distinguished a 'Radical Enlightenment," of figures like Spinoza, Bayle. Diderot, based on "toleration, personal freedom, democracy, equality racial and sexual, freedom of expression, sexual emancipation and the universal right to knowledge and a 'Moderate' version – Locke, Newton, Hume, Voltaire, Montesquieu, Turgot and Kant, to throw in a few names. Israel commented, "the difference between reason alone and reason combined with faith and tradition.."
Israel traced modern ideas of "personal liberty, comprehensive toleration, equality, sexual and racial and a secular morality of equity" back to this radical strain (5). Eagleton is more interested in its stand on religion. Many, the majority, classed as Auflkärer (the German word he frequently employs) were deists, who had no beef with God, only with Revealed and, institutional religion. "It was religion in this institutional sense that most of the philosphes took as their target."(Page 7) Indeed, even the most radical sceptics and atheists were frightened of a godless, and 'thus' potentially immoral, populace. "The Enlightenment's assault on religion, then, at root a political rather than theological affair."(Page 12)
In fact Enlightenment thinkers were not really capable of killing off God even if they had wanted to. The claims of Reason – even, one assumes, Hume's extreme scepticism 'Pyrrhonism' – were curbed, and their overweening ambitions, bootless. "When human reasoning becomes autonomous, it approaches divine status; but a rationalised world is also one in which its presence gradually dwindles, so that he grows remote from rationality and becomes accessible only through faith and feeling. In this sense the other face of rationalism is fideism."(Page 34)
The French Revolution's brief radical Dechristianisation, never struck a popular chord. The idea that "patriotism should be the new faith, the Declaration of the Rights of Man its Apostles" did not last long. The Culte de l'Être suprême that followed struck no roots, although the Constitutional Church had some support.  Eagleton does appear close to one of Robespierre thoughts that, "Atheism is aristocratic. The conception of a great being who watches over oppressed innocence and punishes successful crime, is democratic through and through." Nevertheless, he observes, the  'bloodless Supreme Being" could not, nevertheless take the place of the real, and bloodied, thing. (6)
Culture and the Death of God then takes us through a whole series of thinkers – remote from popular culture. The German Idealists tried to repair any split between reason and nature, the romantics went further and reinvented God as nature of culture, incarnate in Nationalism, and by the 20th century (modernist) Culture itself (post-Matthew Arnold) had risen to the empty throne, as the new vice-regent of God. As (falsely) in Eagleton's eyes, as a source of social cohesion, the "corporate sense of culture" of ultimate value, and transcendence, all have stumbled along, 'surrogates' for the divine.
It is hard to take seriously Eagleton's claim that "None of (these) divine deputies are "graven images of the godhead." They are "phenomena in their own right, not simply a locum tenas or camouflaged version of something else." But nearly every page of Culture and the Death of God traces religion in "textual styles of thought, which then unwittingly help to keep divinity alive in a more clandestine way."(Page 45) So if many ideas do not simply stand in for God, if we look beneath the disguise – from the appearance to the 'essence' – we will find some divine contraband.
To cite just two cases. Nietzsche's views on the 'death of Man', to pair with the 'death of God' are the condition for the birth of New Humanity. For Eagleton this is "orthodox Christian doctrine" – regardless of his notorious loathing on Christianity. (Page 159) Eagleton also asserts that Marx was "deeply informed by Judeo-Christian thought. It is not here, then, that an authentic atheism is to be found."(Page 161) And "humanity for Marx is not a self-determining absolute, and so cannot scramble on to the empty throne of its Creator. If Marx is more religious than Nietzsche in some ways, he is less so in others." (Ibid). In this – shabby – way at least one of the two most notorious atheists in history comes close to a posthumous conversion.
A Theology?
A commonplace – irritating – of some of the faithful is that people cannot really disbelieve in god. To try to do so is to end up with ersatz religion. Culture and the Death of God is not short in finding proof that we cannot do without 'something' to fill what Ferdinand Mount has called "an enormous empty space in people's lives" created by the "the eclipse of a single God-centred explanation." (7) Perhaps one of the most scathing criticisms of these "substitutes" is of George Elliot's devotion to Duty. A.N. Wilson has cited F.W.H. Myers' that most beautiful and humane of Ethical novelists, "I seemed to be gazing, like Titus at Jerusalem, on vacant seats and empty halls – on a sanctuary with no presence to hallow it, and heaven left lonely of a God." (8)
In these, and countless ways, Eagleton tries to demonstrate that  'God' never really died in Western culture – his shadow loomed too large.
Before looking at what Eagleton considers authentic atheism – which does not mourn these sanctuaries – what exactly is his God centred explanation? In a sense only one part of the Godhead plays a role: Christ. Christian faith, he wrote in Reason, Faith and Revolution (2009) is not primarily about whether "there exists a Supreme Being" but "the kind of commitment made manifest by a human being at the end of his tether foundering in darkness, pain, and bewilderment, who nevertheless remains faithful to the promise of a transformative love." (9)
This is what is presented to us, "The crucifixion proclaims that the truth of human history is a tortured political criminal. It is a message profoundly unacceptable to those sunk in dewy-eyed delusion (idealists, progressives, liberals, reformers, Yea-Sayers, modernisers, socialist humanists though one which as perfectly understood by a Jew like Walter Benjamin. Only if you can gaze on this frightful image without being turned to stone, accepting it was absolutely the last word is there a slim chance that it might not be. This chance is known to the Christian faith as resurrection. To acknowledge this thing of darkness as one's own discerning in this monstrous image a reflection of oneself and one's historical condition, is the revolutionary act which the Gospels know as metanoia, of conversion."(10) Repentance, acceptance of this Revealed Truth, is a commitment to the future, not a submission to the past.
This, then, is the root of a "tragic sense" of religion, "Those who hold suffering and hope most finely in balance – the true tragic protagonists, so to speak – are those who rise up because they have little enough to lose, yet for that reason have the power to transform their condition." One might call this Faith, a leap into the world itself, through divine grace. (11)
In Culture and the Death of God we learn of the social message contained within. The New Testament "shows no enthusiasm for social consensus. Since it holds that such values are imminently to pass away, it is not greatly taken with standards of civic excellence or codes of good conduct. What it adds to common-or-garden morality is not some supernatural support, but the grossly inconvenient news that out forms of life must undergo radical dissolution if they are to be reborn as just and compassionate communities. The sign of that dissolution is solidarity with the poor and powerless. It is here that a new configuration of faith, culture and politics might be born." (Page 208)
These images of suffering, of the crucifixion, the Passion of the Christ, or the Mel Gibson portrait of the Stations of the Cross, faced with the imminence of the passing of the world, are unlikely to appeal to many a Doubting Thomas. Creating something from what we do not see, on the basis of one writer's Christology, beyond the range of possible experience (and with little sign of the gentle warmth and kindness of the Redeemer), and putting this at the heart of faith itself, is the purest and most virulent irrationalism. How this will end in "compassionate communities "is a mystery too deep to grasp. One suspects that not many theologians, who have their own rooted human rationality, would follow Eagleton, for all of those twentieth century writers who have made the "scandal" of the crucifixion at the centre of their thought.
Capitalism, Secularism and Fundamentalism.
"Whenever the Almighty seems safely dispatched, he is always liable to stage a reappearance in one disguise or another."(Page 119)
The economy, for Eagleton, we have noted, is "atheist". Culture and the Death of God explains, "The faithlessness of advanced capitalism is built into its routine practices. It is not primarily a question of the piety of scepticism of its citizens. The marketplace would continue to behave atheistically even if every one of its actors was a born-again Evangelical."(Page 196) The coming of Postmodernism – a self no longer coherent enough to need to project itself as God onto the world, has bolstered its faithless character. There is "no Big Other, no grand totality or transcendental signifier."(Page 190)  It is only now that the whole of Western society is undergoing the real harrowing of atheism.
Yet, "No sooner has a thoroughly atheistic culture arrived on the scene, one which was no longer anxiously in pursuit of that place-holder for God, than the deity himself was suddenly back on the agenda with a vengeance."(Page 197) A vast list of causes, from the West's international interventions, globalised capitalism, to social anxiety, anomie and powerlessness, has created a new surge in religion. "Western capitalism, in short, has managed to help spawn not only secularism, but also fundamentalism". The latter, in its multiple forms, has appeared "as a refuge an a strength for those who feel crushed by its own predatory politics."(Page 198) "The Almighty, it appears, was not safely nailed down in its coffin after all, He had simply changed address, migrating to the US Bible Belt, the Evangelical churches of Latin America and the slums of the Arab world. And his fan club is steadily increasing."(Page 199) As a result we have a new 'grand narrative, "the so-called war on terror."
Is 'secularism' the "spawn" of capitalism? In Inventing the Individual. The Origins of Western Liberalism (2014) Larry Siedentop has argued that its liberal roots, the 'privatisation' of individual judgement, lie in Christianity and the importance it places on the individual, not the group, the family, the tribe or the nation. From the grace of faith, to freedom of choice to believe or not, the journey Charles Taylor describes, was not smooth. Secular states – that is not dominated by religious authorities with freedom of belief for all – are the result of a long European 'civil war', to establish these freedoms. The left, in the broadest sense of the term, has shouldered much of this struggle. Many believers, particularly from religious minorities, have joined. The fight was not borne forward by those uniquely dedicated to Truth of the Event of the Crucifixion but by those with more modest horizons, the love of their fellows, those dedicated to tolerance and liberty.
That there are those opposed to this ideal, 'fundamentalists' is all too clear. The problems they cause, above all from political Islam, are with us now. Eagleton wrote in On Evil "Had the West acted differently in its treatment of certain Muslim nations, it might have escaped at least some of the aggression that is now seeing visited upon it."(12) But is less than obvious that extremist Islamism would have been killed in the egg, if 'justice' to their calls – that is, their demands for a theocracy – a Caliphate – had ever been met. The killers in Pakistan are those whose "radical innovation consist of bringing chaos into being, thus putting creation into reverse. By blowing a black hole in what God has fashioned, he tries to catapult himself into equal terms with him." (13) What possible 'justice' could slake their murderous "death drive"?
Culture and the Death of God is stitched together from a patchwork of intellectual texts. It folds up when it's placed over the real, the mundane real not the Lacanian Real. It is Eurocentric. The 'war on terror' is a thin enough doctrine, but it covers something much deeper. As Fred Halliday pointed out (in 2002), there is an "enormous, long and very violent clash within the Muslim world between those who want to reform and secularise and those who power is threatened or who want to take power in the name of fundamentalism." (14) Comments about the decentred self of Western capitalism and a "new form of Western cultural supremacism" are, frankly, trivial in comparison with the depth of these clashes. (Page 202)
A Marxist stand, a democratic socialist position, would be to side with the secular intelligentsia, defending religious pluralism, and the working class against the pious Islamist bourgeoisie and the genociders of the Caliphate and Al-Qaeda. But I leave that, vast, issue, hanging.
Eagleton never bothers to distinguish between agnosticism – hard (it is impossible to know that god exists or not), or soft (there is no reason to believe or not to believe in god) – and atheism – god does not exist. Many people who hold to these views simply do not feel the need for religion, have no "religious experience" and have no more divine gaps in their lives than they have a Third Eye. Believers are right to smart at 'New Atheist' charges that they are "are thick and/or uneducated "(Ferdinand Mount). There is a great deal of kindness carried out by religious people and we should glory in these acts. To be told that our ideas are either 'really' religious and/or Western examples of Western 'supremicism' is equally condescending. And we observe that Eagleton's particular New Left Church stands, on the evidence, with few followers and empty of newly converted sceptics
References.
(1) Cited in God's Funeral. A.N. Wilson. John Murray. 1999. This is a much more humane and intelligible account of the loss of faith, and the 'bereavement ' felt by Victorians at this, than Eagleton's lofty pamphlet.
(2) Mr Love and Justice. Gregor McLennan. New Left Review Second Series. 64. 2010.
(3) Page 3. A Secular Age. Charles Taylor. Belknap Press of Harvard University Press. 2007.
(4). The Enlightenment: An Interpretation. Vol. 1. The Rise of Modern Paganism. Vol. 2. The Science of Freedom. Peter Gay. W.W.Norton. 1977 (1966). Page 4 Enlightenment Contested. Philosophy, Modernity, and the Emancipation of Man 1670 – 1752. Jonathan I. Israel. Oxford University Press. 2006
(5) Page 869. Jonathan I. Israel op cit.
(6) Page 266. Fatal Purity. Robespierre and the French Revolution. Ruth Scurr.Chatto and Windus. 2006. See also Religion and Revolution in France. 1780 – 1804. Nigel Aston. Macmillan. 2000. For Aston Robespierre and the Jacobins' Supreme Being did have supporters but for the majority, worshiping this deity was "like taking an ice-maiden for bedfellow…"(Page 274)
(7) Page 215. Full Circle. How the Classical World Came Back to us. Ferdinand Mount. Simon & Shuster. 2010.
(8) Pages 151 to 152. A.N. Wilson. Op cit.
(9) Page 37. Reason, Faith and Revolution. Reflections on the God Debate. Terry Eagleton. Yale University Press. 2009.
(10) Pages xxvii – xxviii. Terry Eagleton Presents Jesus Christ. The Gospels. Verso 2007.
(11) Page 272. The Trouble with Strangers. Terry Eagleton. Wiley-Blackwell. 2009.
(12) Pages 157 – 8 On Evil. Terry Eagleton. Yale University Press. 2010.
(13) Page 97 Holy Terror. Terry Eagleton. Oxford 2005.
(14). Page 46. Two Hours that Shook the World. Fred Halliday, Saqi Books. 2002
See also: Eagleton, Terry (19 October 2006). "Lunging, Flailing, Mispunching". London Review of Books.
Out of Time. The Pleasures and Perils of Ageing. Lynne Segal. Verso.
"In front of the vacant Mausoleum of the First Leader an old woman stood alone. She wore a woollen scarf wrapped round a woollen hat, and both were soaked. In outstretched fists she held a small framed print of V.I.Lenin. Rain bubbled the image, but his indelible face pursued each passer-by. Occasionally, a committed drunk or some chattering thrush of a student would shout across at the old woman, at the thin light veering off the wet glass. But whatever the words, she stood her ground, and she remained silent."
The Porcupine. Julian Barnes. (1992)
In Making Trouble (2007) Lynne Segal asked what become of the 'dangerous' young radicals as they age. For her it was the "bonds we forged in collective efforts not just to wrestle with the world, but also to try to change it which, for a while at least, gave us our strongest sense of ourselves" that would indelibly mark how people develop. 
How this sense of the self both changes and endures over time is one of the most fundamental aspects of being human. But we are not separate islands. As Segal suggests in Out of Time our "collective" actions mark the process of ageing with great weight. The process of ageing cannot be caged in the individual's own life, still less mastered through self-help manuals based on individualism.
One of the contributors to the influential Beyond the Fragments (1980), which brought a libertarian rush of personal feelings into left politics, in Out of Time Lynne Segal relates her private experience of ageing to the world beyond the Self. From her own life, "literary and political, of the women's movement as an activist, a scholar, a teacher and a writer", she reaches out to explore multiple physical, physical and social aspects of ageing. Novels, psychology, paintings, the philosophy of personal identity over time, and the sociology and politics of the increasing numbers of the elderly, are employed to mark out a stunning and thought-provoking book.
Segal retains her emphasis on the left. There are some people, as they say, for whom the glow of that commitment continues to shine through all the defeats and set-backs that we have faced over the decades. "Entering old age, almost all those leftists and feminists I knew forty years ago hold much of the same political views as then. There is no shortage of older radicals who continue to support struggles of justice, equality and a safer, greener more peaceful world."(Page 54)
Sexual Politics.
She is equally resilient in her feminism and sexual politics. From Simone de Beauvoir's autobiographical La Force d'âge (1970) to her La Viellesse (1970) Segal draws on images of the ageing female body as something "pitiable" in the eyes of others. She talks of how elderly women become in simply invisible, undesired. The "double standard" at work in conventional sexuality means that this change does not apply to men. Yet the strictures of abstract feminist theory dampen down when faced with men's own "horror of ageing". She records the importance for elderly men not of aggressive sexual virility but of "intimacy and touch in their experience with wives or partners."(Page 89)
Are women trapped in the beauty culture dictated by masculine desire? Gender as a construction can always be, as Judith Butler suggested, destabilised, and redefined (Gender Trouble. Feminism and the Subversion of Identity. 1990). Known a decade ago as a defender of the legitimacy of heterosexual relations against separatist feminism, Segal describes how she found, after her relationship with a younger man ended in her fifties, "Unexpected erotic pleasure in a relationship with a woman."(Page 117)
Perhaps it is no coincidence that Segal cites Peter Osborne to develop a variegated perspective on time which helps her to come to terms with this feature of her life. Personal identity is something that endures in ageing, but its relationship to the past, the present and the future is not to be fixed by the chronology of clocks. The past remains there in the eternal present. There are always yearnings for roads not taken. In the now there are moments throughout our lives that draw us to the future. In discussing psychoanalysis (Freud and Lacan) and psychology she observes that the unconscious itself is "timeless". One could equally say that grace and charm (and their contraries) are things that may endure  over a life-time. 
Ageing in Literature.
Segal refers to the paintings of Lucien Freud and David Hockney to portray the sight of ageing. But perhaps it's when she harvests literature, such the works of Philip Roth and John Updike, that she makes the most incisive impression. This is literary direction is a fruitful avenue, whether or not it directly speaks for personal experience. Roth's I Married a Communist (1998-  (which she does not cite)  features one character in its wider plot,  whose commitment, worn over the years gradually boils down, as he gets old, to a simple sense of being a "good person".
The importance of life-long goodness is apparent in Flaubert's Un Coeur Simple (1869), the subject of Julian Barnes' Flaubert's Parrot (2009) to which Segal refers. In that short story the maid Félicité devotes herself to others – her mistress, her employer's children, her nephew and an old man with cancer. Dying, in one of the most moving scenes in the history of literature, she imagines god or the Holy Spirit as her parrot, Loulou. In homage to human unselfish devotion Michel Houellebecq (Les Particules élémentaires 1998) describes such beings, who have worked all their lives, uniquely for love and out of devotion for others. In practice, Houellebecq noted, these people have generally been women.
The elderly can also be wrong-footed in their attachments. De Beauvoir's La Cérémonie des Adieux (1981) is marked by the author's annoyance at Sartre's senescent years. Under the influence of Benny Lévy her close companion was enthused by the Cultural Revolution. By the late seventies he turned like a weathervane – as his self-appointed secretary veered to the right and the Talmud – to endorsing the anti-Communism of the nouveaux philosophes. Beauvoir could hardly contain her rage, as Sartre appeared to lose his sense of self and judgement. A besotted dupe Sartre is as pitiable as Balzac's Père Goriot. He sacrifices all his wealth for his daughters, who are ashamed of him, and is left to die in wretched isolation.
Other novelists enter Out of Time to mark out lines of experience. Penelope Lively's reflections on generational difference impress her. Lively also indicated in Treasures of Time (1979) the presence of the monumental past in the now. As her partner, Jack Lively, might have indicated, from his work on Joseph de Maistre, for many individuals (whatever the reality of these impressions), there are deep traces of the people who have gone before in the world of today.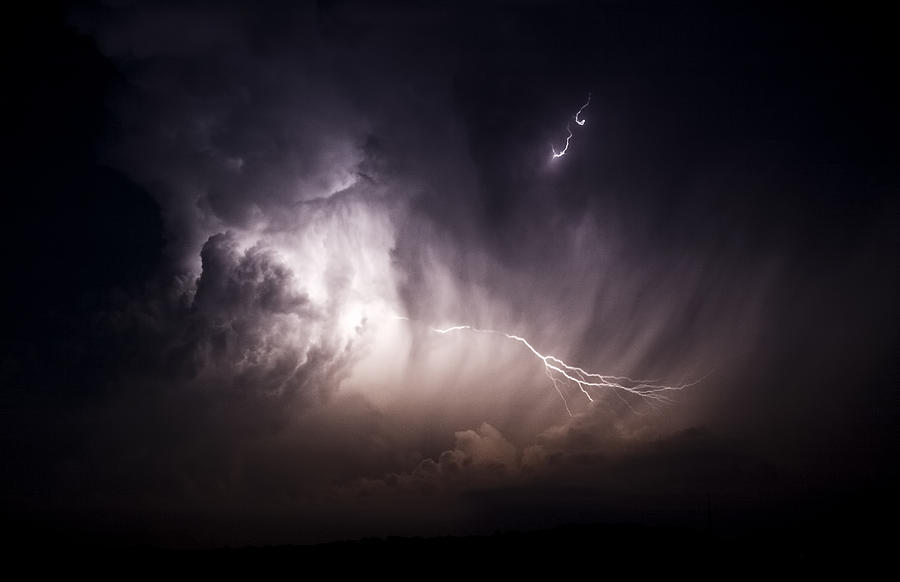 Thunderclap Callinicos. 
Thunder on the left  (International Socialism Issue: 143) Alex Callinicos
Alex Callinicos begins and ends his latest assessment of the "present situation" by resigning himself to the weaknesses of the "radical left"(1). A paradox, given, apparently, the SWP leader asserts,  that capital is also weak.A feeble economic recovery after the Bank crisis of 2008 is not met by any renewed left. Indeed there is a "weakness of credible anti-capitalist alternatives." Not only in the larger continental European organised parties, he modestly cites his own small group the SWP's 'troubles',  a subject which his article  addresses.
The King's College academic stops short of advocating the "communist pessimism" of Pierre de Naville or Walter Benjamin,. But he finishes by citing Daniel Bensaïd need for "a slow impatience"—in other words, "an active waiting, an urgent patience, an endurance and a perseverance that are the opposite of a passive waiting for a miracle". This implies, an " effort to intervene in and shape the present …"
Callinicos claims that there was a time when all seemed sailing towards a renewed radical left. This was, "the era of good feelings (1998-2005) the impulse of a growing movement was to play down or finesse political differences in the name of unity." Not everybody will recall the creation of communalist groups like Respect, and the part played in its formation, and self-destruction, by the megaphone Ego of George Galloway, in the same way.  The "Split" in this lash-up, in 2007, was apparently of great importance, though only the SWP (the splitters) took it as the milestone it apparently was – for the SWP. The subsequent misadventures of this 'party' are passed over, as if they had been written out of history.
Nor is the judgement that, "The radical left began to have an impact on the bourgeois political scene" quite as secure as it might appear. The May 2005 French referendum on the European draft constitution, lost by the neo-liberals backing it, was certainly significant. But the effect this had on the French left, notably the scission of what is now the Parti de Gauche from the French Parti Socialiste, and the formation of the Front de Gauche, are apparently (for Callinicos)  of less significance than the fact that the LCR/Nouveau parti anticapitaliste, lost three tendencies (he does not bother to name them or describe their politics) to the FdG, one at its formation in 2009  (Gauche Unitaire) the other two in May 2005.
Callinicos manages to avoid discussing the mass basis and actions of the Front de Gauche (which has plenty of its own problems, starting with Jean-Luc Mélenchon) not to mention its election results (11,11 % for Mélenchon in the  2012 Presidential election's first round, 10 MPs, and 4 MEPs this year) . He does however devote space to criticising the much more successful electorally  Greek left bloc/party  Syriza (26.5% of the vote in the 2012 European elections), apparently on the slippery slope to neo-liberalism after backing Juncker as European Commissioner.
Let us state clearly. This analysis of left retreat is lop-sided. The results of the May European elections indicate that the 'radical left' did not do badly at all. Indeed in Spain they reached historically high levels of support, adding to the weight of the Greek Syriza. In France (FdG) and Germany (Die Linke) left groups remained at stable levels of support. But the Front de Gauche (for all its internal problems) remains a player in the political and social game. These observations would be extended across the continent. Only if we take the 'revolutionary left as a measure of left influence can we reach Callinicos's  conclusions about weakness and marginalisation.
Callinicos observes that for some  parties may be in crisis, but the movements are fine. On the basis of some well-publicised protests (beginning with Callinicos ' high moment' Seattle protests of 1999, though this remains firmly stuck in the – good – period of "good feelings"  ) there has been a " panorama of decentralised horizontal struggles that simultaneously subvert capital and outflank the 'old left'". These  (initially referring to Paul Mason's wildly over- enthusiastic, Why its All Kicking off Everywhere  2012 – really? ), "started with the Arab revolutions (rebellions as much against the polarising and impoverishing effects of neoliberalism as against autocracy) and the echoes it gained in the North with the 15 May movement in the Spanish state and Occupy Wall Street and its numerous imitators.Other protests—somewhat earlier (British students, 2010) or later (Brazil and Turkey, 2013)…."
Callinicos does not discuss the view widely circulated by commentators, that these are protests of the liberal middle class, or their inability to effect any substantial change in any government's policies- a serious balance-sheet. They have all, in other, words, been kicked into the long grass, if not brutally suppressed. The sole exception, Tunisia, looks increasingly, a 'normal' democracy, a welcome result compared to the alternatives. As with the mass 'centrist' parties (see definition of the 'radical left below) this is carried our without any serious examination of these movements, in all their diversity. Above all there is no serious attempt to grapple with politics of the 'movement' that has become the focus of British activists, trade unionists, and the grass-roots left: the People's Assembly. Instead it is largely  dismissed on the basis of the strategy of the union, UNITE, to "reclaim  Labour".
Instead, the SWP theorist reminds us of the timeless truth, "The trouble is that the state, the broader political process of which it is the focus, and the parties that struggle over it remain fundamental determinants of the social, whatever autonomists and neoliberals fondly claim. " Furthermore, "The wager of Leninism is that a revolutionary party can intervene in the political field in order to help bring about the overthrow of capital. From this follows, as Bensaïd also stressed, the centrality of strategy—of the determined, persistent, organised effort to relate specific tactics to the overarching aim of socialist revolution. " There views are bolstered, by appeals to Gramsci. One might say that citing Leninist aims does nothing to answer those who see Leninist practice, or rather the SWP and other groups, in the multiple crises Callinicos only begins to sketch.
Callinicos finally gets to some genuine meat, 'anti-politics'. "The structural divorce of the political class from the citizens it is supposed to represent and its integration into the moneyed world encourages popular rejection of all parties, summed up in "¡Que se vayan todos!"—All of them must go!—the slogan of the Argentinian revolt in 2001-2. This rejection—which can be called "anti-politics. He continues, "on the whole the right-populist currents that have been most successful in exploiting this mood are not themselves "anti-politics"." This is not new. Known in France as "anti-system" parties, these are have been a long-standing feature of European politics, going (in the case of the Hexagone) back to General George Boulanger's   at the end of the 19th century.
If this is fast becoming a commonplace – a much better starting point for looking at the May European elections, and the rise of groups like M5S (Italy) and UKIP, as well as the Front National, there are some systematic difficulties with Callincos's analysis. One certainly does not have to accept a neo-Foucaulean analysis of the articulation of a neoliberal subjectivity to see that these  materialised policies  have sapped the basis of left politics. Thomas Picketty is a better guide to the ideology of justly reward success – underpinning the growth of the share taken by owners of capital, and high earners – offers an indication of how the "losers" despair at overcoming their inequality by collective action.This is a structural feature of Capital in the 21st century, a deeper causal mechanism behind economic restructuring, and the inability of the workers' movement to oppose neo-liberalism. The transformation of the state into a gigantic renting operating – by which most of the population pay rent to private owners of public services – is a greater challenge than the venality of the political class.
Significantly Callinicos does not discuss the one leftist bloc, the Spanish Podemos, which has attempted to combine 'anti-politics', new methods of organising, with electoral participation and the building of a 'broad party'.
Attacking the claim that the  Leninist 'model' has had its day is a necessary task for a leader of the SWP. Awareness of the largely forgotten writings of Alain Badiou on the new "political organisation" that will replace Leninism, or John Holloway's writings, at least indicates an awareness that Lenin is not an unchallenged authority. It would take longer than this brief notice to discuss Lars Lih's reconstruction of Lenin's political ideas. The same applies to Callinicos' observations of feminism – which others will not doubt discuss in detail.
But one point stands out in Thunder on the Left: what is wrong with broad parties of the left?  Why, given the present ideological and political diversity of the left, are they not the ideal vehicle (wide enough…) to work out differences? What is wrong with broad democracy – on the network model? Those who have elft the SWP, engaged in such groups inside Left Unity, are unlikely to be convinced by a  few warm words about feminism, and  criticism of the tortuous liberalism of "intersectionality".
Why does a Leninist 'Combat Party' – to all the evidence in terminal decline, riddled with problems, from democracy onwards – still fascinate people like Callinicos? Some of us, who recognise strengths in Lenin's analysis of political conjunctures, have never adopted the model of the Leninist 'party' in the first place. Even the Acts of the Apostles were never much of a guide to historical Christian practice. Hankering after a party's glory years,  whose first acts on taking power were to suppress opposition groups – an ever-widening number – raises more problems than it solves.  All the evidence is, that we will have to hang around for a long time  for a new revolutionary Party that fulfils the role of a Messiah that can do better than these imperfect, "centrist" (as the Leninists call them) broad left parties.
But then the leader of the SWP shows every sign of waiting, impatiently,  a very long time in Perry Anderson's Watchtower.
Update:
This is worth reading,
Alex Callinicos: take a look in the mirror Louis Proyect.
It ends with, "Displaying a shamelessness on the order of a Washington bourgeois politician, Callinicos spends a thousands words or so defending his party's understanding of the "woman question" against Sharon Smith of the ISO who views Tony Cliff's analysis as lacking to say the least. If Callinicos can't make the connection between a certain theoretical deficiency in the SWP and the commission of inquiry that asked the female rape victim about her drinking habits, then he is beyond help.
In his conclusion, Callinicos writes:
The present crisis is much more diffuse, but in some ways more threatening, because the revolutionary left is much weaker than it was in 1979. This makes the attempts to split and even to destroy organisations such as the NPA and the SWP so irresponsible.
Now I have no idea what is going on in the French NPA since the comrades are not particularly engaged with the English-speaking left (who can blame them?) but I doubt it has anything to do with a rape investigation that had more in common with those conducted in the American military than what we would expect from a Marxist party. In terms of attempts to destroy an organization, my suggestion to Alex Callinicos is that he takes a look in the mirror at his earliest convenience. There he will find the miscreant most responsible."
As can be seen above, we do know what happened in the NPA and Callinicos is talking bollocks.
People left it because they saw the Front de gauche (which the NPA denounced – as they memorably described their politics, "between us and the Parti Socialiste, there is nothing") as the best way forward for broad – mass –  left politics.
 *******
(1) Callinicos, "By "radical left" I mean those currents that reject neoliberalism, whether on an explicitly revolutionary basis or in a manner that avoids the choice between reform and revolution or even embraces some version of left social democracy. This is the spectrum from the NPA and the SWP to the Front de Gauche and Die Linke, with Syriza somewhere in between. In this article I concentrate mainly (though not exclusively) on Europe." On this definition alone his claim that the left has precipitously declined is false. Taking the crisis of the remaining 'Leninist' groups for the left is, of course, just one of his solipsistic errors.