Archive for the 'Marxism' Category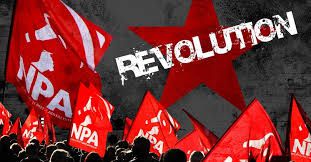 Flags Waving to Save Capitalism says ICFI. 
Just when you thought you could be smug about the charming but eccentric ways of our old chum Bob Avakian this comes along,
The pseudo-left New Anti-capitalist Party (NPA) has reacted to the formation of the new government of Prime Minister Manuel Valls with empty, hypocritical criticisms to mask its responsibility in the installation of this deeply right-wing government, which the NPA will continue to defend.
The World Socialist Web Site, published by the International Committee of the Fourth International (ICFI) continues in this vein (8th of September) – at length. (1)
For those mourning the withdrawal of cde Tony Greenstein from the fray this site comes as a blessing,
What the NPA fears above all is that the collapse and discrediting of France's ruling Socialist Party (PS) will provoke a crisis of rule in which the NPA could not stifle a political movement of the working class directed at the PS and its political satellites, including the NPA itself.
There is more but this mighty blow against the NPA stands out,
The NPA, by its hostility to a socialist and revolutionary perspective, contributed to the installation of the most right-wing regime France has known since the World War II-era fascist Vichy regime.
And this,
In fact, it is the NPA that is neither revolutionary nor anti-capitalist. It does not seek the overthrow of capitalism, but to save it under conditions where it threatens to provoke war and economic collapse, and the conditions for an eruption of social revolution are fast being prepared.
Not to mention that
This anti-working class party is ready for unprincipled alliances with organizations of all types, whose only common point is their hatred of the working class and of socialism.
(1) The International Committee of the Fourth International (ICFI) is the name of two Trotskyist internationals; one with sections named Socialist Equality Party which publishes the World Socialist Web Site, and another linked to the Workers Revolutionary Party in Britain.
Both groupings originate in the struggle against "Pabloite liquidationism",
"To sum up: The lines of cleavage between Pablo's revisionism and orthodox Trotskyism are so deep that no compromise is possible either politically or organizationally. The Pablo faction has demonstrated that it will not permit democratic decisions truly reflecting majority opinion to be reached. They demand complete submission to their criminal policy. They are determined to drive all orthodox Trotskyists out of the Fourth International or to muzzle and handcuff them."
The British section, the Socialist Equality Party (SEP), has published the 'Theoretical Foundations' of the organisation which explains this at length.
Despite this background many of the SEP's  ideas would meet with approval or at least some agreement  from a lot of people on the left: they are for the United Socialist States of Europe, oppose austerity and cuts.
And,
The Socialist Equality Party (SEP) calls for a decisive and unambiguous No vote in the September 18 referendum on Scottish independence.  All claims that "independence" is a democratic demand, offering an alternative to cuts and austerity, are lies.

The move for separation from the UK is being led by right-wing forces espousing nationalism, whether or not they attempt to dress this up in fake left language. The aim is to transform Scotland into a low tax, cheap labour platform for the benefit of the banks and transnational corporations.

The victims of this will be workers on both sides of the border, who will see a deepening of the ongoing offensive against jobs, wages and conditions that has been waged by all the major parties in both Westminster and Holyrood
Their French membership is believed to hover at 2.
Yet….even Comrade Bob sometimes has a Wee Greet.
In a spirit of comradely solidarity  we post this important and fruitful article from the website of the Revolutionary Communist Party (USA)
Watching Fruitvale Station With Bob Avakian. (Unsigned. August 2014)
"Not too long ago, I watched Fruitvale Station with Bob Avakian (BA), chairman of the Revolutionary Communist Party.  Towards the very end of the film, agonizing, heartbreaking and infuriating scenes are shown: The cop shooting Oscar in the back; Oscar's girlfriend frantically rushing to the scene, trying to find out what happened; Oscar's loved ones gathering together and waiting desperately to find out if he would make it, only to find out he was gone forever.
As these scenes unfolded, I looked over at BA.  He was sobbing.  Not just misty-eyed. Sobbing.  And he continued to cry tears of heartbreak and rage for several minutes, as the closing credits rolled."
This made a very big impression on me.  BA did not know Oscar Grant personally. But he felt the sting of his murder in an extremely raw and visceral way. And I think his reaction speaks volumes about who Bob Avakian is, what he represents, and what he is all about.

BA has literally been fighting against this system for 50 years.  He has been a revolutionary communist for about 45 years.  He has been shouldering the responsibility of leading the Revolutionary Communist Party for almost 40 years. And over the course of the last several decades, he has forged the theory and deepened the science for the revolution humanity needs to get free, while also providing practical leadership to the party and movement working for that revolution.

And all of this has involved not only tremendous work, but also tremendous risk and sacrifice on BA's part as anyone with a sense of U.S. history, and/or BA's personal history—specifically, what this reveals about the way the U.S. government viciously goes after revolutionary leaders—should well understand.

And over all these decades, and through everything described above, BA has never lost an ounce of his love and feeling for the masses of people, his sense of outrage and hatred for all the ways in which the masses suffer needlessly, and his fire for revolution to emancipate the masses all over the world.  Not one bone in his body has become numb.
Amor Vincit Omnia.
The Humble Servant of the People is indeed an example.
I'll say it again: We had better fully recognize and appreciate what we have in BA, and act accordingly.
Say it again, say it twice, say it thrice,
And when I say "we had better," that "we" is addressed to many different people and audiences. Yes, I am most definitely speaking to revolutionaries and communists and to all those who are already deeply familiar with and supportive of BA.  But in saying "we," I am also speaking to those who are just now—or just recently—learning about and getting introduced to this revolutionary leader—including, to quote BA, "Those this system has cast off, those it has treated as less than human" who "can be the backbone and driving force of a fight not only to end their own oppression, but to finally end all oppression, and emancipate all of humanity."
" BA is not only the leader of the revolution, he is also a best friend to the masses of people." As is said, "Every Communist working in the mass movements should be a friend of the masses and not a boss over them, an indefatigable teacher and not a bureaucratic politician." (Mao Tse Tung) My new best friend – BA as we chums call him – has more qualities,
"He is a leader who has done decades of work in the realm of theory to bring forward the scientific method, strategy and vision needed to make revolution and bring into being a radically new world where all the horrors that humanity suffers unnecessarily would be no more. He is continuing to develop the advanced scientific method that he has forged, and apply that method to all of the big questions and obstacles confronting the revolution."
We all love advanced scientific methods.
"Investigation may be likened to the long months of pregnancy, and solving a problem to the day of birth. To investigate a problem is, indeed, to solve it." (Mao Tse Tung)
The world awaits.
"We must study, and learn all we can from his incredible body of work on the biggest questions of revolution and human emancipation, as well as the lessons of who he is and what he stands for as a revolutionary leader. "
We shall indeed BA.
"To behave like "a blindfolded man catching sparrows", or "a blind man groping for fish", to be crude and careless, to indulge in verbiage, to rest content with a smattering of knowledge – such is the extremely bad style of work that still exists among many comrades in our Party, a style utterly opposed to the fundamental spirit of Marxism-Leninism. Marx, Engels, Lenin and Stalin have taught us that it is necessary to study conditions conscientiously and to proceed from objective reality and not from subjective wishes; however, many of our comrades act in direct violation of this truth." (Mao Tse Tung)
But what is this we hear? Hark! The Bob (BA) is in danger!
This means taking very seriously the need to do everything we can to protect and defend BA. This means denouncing and not giving a millimeter of space to those who slander and personally attack BA, because these attacks and slanders are part of creating the poisonous atmosphere and conditions that would make it easier for the powers-that-be, or those doing their bidding, to take BA from the people of the world.
Plunged into the slough of despond at this what can we do?
Protecting and defending BA, and building a wall around him, also means boldly and sharply challenging those who may not be part of the camp of the enemy, but who are wallowing in, or at least being influenced by, arrogance, cynicism and snark, and who seek to dismiss without seriously engaging what BA has brought forward; this arrogance, snark, cynicism, and dismissal, regardless of the intent of those who fall into it, stands in the way of BA and all that he has brought forward having the reach and societal influence that this urgently needs to have.
Too true, too very true.
But the good news is: It is not too late.  We, and the masses of the planet, have BA right now. We had better realize, and let everyone know, what that means.
Heed the call and build the wall!
Maybe one day we might even get around to seeing Fruitvale Station.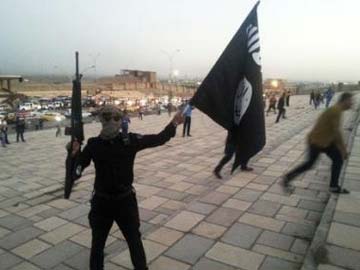 Islamists Force Christians to Leave Mosul. 
BAGHDAD (New York Times) — By 1 p.m. on Friday almost every Christian in Mosul had heard the Sunni militants' message — they had until noon Saturday to leave the city.

Men, women and children piled into neighbors' cars, some begged for rides to the city limits and hoped to get taxis to the nearest Christian villages. They took nothing more than the clothes on their backs, according to several who were reached late Friday.

The order from the Islamic State in Iraq and Syria came after Christians decided not to attend a meeting that ISIS had arranged for Thursday night to discuss their status.

"We were so afraid to go," said Duraid Hikmat, an expert on minorities who had done research for years in Mosul. He fled two weeks ago to Al Qosh, a largely Christian town barely an hour away, but his extended family left on Friday.
Islamic State Group Claims Baghdad Bombings  
By SAMEER N. YACOUB and RYAN LUCAS Associated Press. Baghdad.
Is there a left response?
 Socialist Worker (USA -no longer closely linked to SWP UK) published this on the 7th of July.
Several revolutionary Marxist and socialist organizations from the region–the Revolutionary Socialists (Egypt), Union of Iraqi Communists (Iraq), al-Munadhil-a (Morocco), Revolutionary Left Current (Syria), Leftist Workers League (Tunisia) and Socialist Forum (Lebanon)–issued a joint statement calling for revolutionary working-class unity against both sectarianism and imperialism. Here, we reprint their statement, which appeared originally at the al-Manshour website.
…….the most flagrant transgressions in the context of this campaign were the sectarian massacres committed by ISIS. There are stories about mass executions–with unparalleled brutality–of hundreds of prisoners, out of the thousands who had surrendered. This is in addition to all sorts of acts of repression, deportation and persecution for religious and ethnic reasons, not to mention the use of rape against women and girls or forcing them to marry fighters from the armed group.
- – – – – – – – – – – – – – – -
ISIS'S CONTROL culminated in the imposition of strict Sharia rules after the announcement of the "city paper" in Mosul–a 16-article document dictating the lives of citizens. One of the articles indicates that the Islamic State will be the sole authority in control of the city's resources, and that it will punish anyone who steals from public funds. On the other hand, ISIS seized the equivalent of hundreds of millions of U.S. dollars from banks, government facilities and municipalities, and it confiscated countless quantities of weapons left behind by fleeing soldiers and officers.
The document advises all men to participate in collective prayers and prohibits the sale and consumption of alcohol, drugs and tobacco, among other Sharia restrictions. It also bans all councils, assemblies and banners under any name, in addition to carrying weapons, considering these acts as divisive and deserving of the death sentence.
The document reveals the position adopted by ISIS concerning statues and shrines, which it threatens to demolish, in addition to destroying the graves of saints. It calls on women to remain at home except in emergency situations. In summary, ISIS's rule has left people fearful for their lives, including the armed militias "allied" to them (information indicates around 23 groups joined the campaign).
*******
1. All types of intervention in Iraqi affairs by the U.S., Iran, Saudi Arabia, Qatar, Turkey and others must be rejected, as they are not only completely incompatible with the interests of the people of Iraq, but also fuel the fire of a terrible sectarian war. We call on the UN General Assembly, in particular, to hold all countries accountable for their intervention in this situation and subject them to sanctions, according to the Uniting for Peace mechanism.
2. All political disputes in Iraq must be solved by appealing to the opinion, will and interests of Iraqis themselves. This should be through an advanced democratic process from outside the sectarian system, which ensures active political participation of all citizens, without any type of discrimination, whether in building their new state structure or through local government in all the cities and governorates.
3. The Iraqi people and liberationist factions must be at the forefront of confronting the bloody terrorism of ISIS and the counter-terrorism against it. This necessitates the self-organization of people in cities, slums and villages in armed popular committees and councils to counter the attacks of obscurantist terrorist organizations and all the opposing confessional militias. These groups should be incapacitated, defeated and their presence eliminated from Iraq.
However, this also contains an international task–a mobilization for the widest global campaign to support Iraqis in their efforts to confront the hostile forces and militias on the one hand, and the existing dictatorial sectarian capitalist regime on the other, aiming for its overthrow. This would advance the aspirations of Iraqis for a future based on justice, freedom and human dignity and prevent the disintegration of the country or its partition.
4. In the above context, the revolutionary left and democratic, feminist and progressive groups in the Arab region should work together to confront the sectarian and confessional approach and policies of Arab regimes, on the one hand, and obscurantist and reactionary right-wing groups, on the other. This is in order to defeat the sectarian/confessional threat, which is the main weapon used by the counter-revolution to attack the revolutionary space that could unite the peoples of the region.
5. Finally, there is an urgent need to provide the necessary aid to refugees and the displaced, through all sorts of international organizations, to reduce and control the impact of the current humanitarian crisis.
The regional and international conspiracy against the Iraqi people must be defeated.
Down with all imperialist interventions in Iraq.
Defeat the obscurantist assault by ISIS and its brethren.
Victory to the Iraqi people against their internal and external enemies.
For a democratic, secular, revolutionary, sovereign and independent Iraq.
Long live international people's solidarity.
Signatories:
Revolutionary Socialists (Egypt)
Union of Iraqi Communists (Iraq)
al-Munadhil-a (Morocco)
Revolutionary Left Current (Syria)
Leftist Workers League (Tunisia)
Socialist Forum (Lebanon)
June 28, 2014
This is the pitifully truncated account Socialist Worker (UK), 1st of July, gives of this stirring declaration,
Revolutionary socialist organisations in Egypt, Iraq, Lebanon, Tunisia, Syria and Morocco have issued a joint statement condemning the sectarianism ripping Iraq apart.

The revolutionaries blame the "interventions of regional and international powers" for the chaos.

In December 2012 a popular movement for justice erupted in Sunni majority areas. This movement was met with brutal violence from the Iraqi government.

The left appeal to "all the oppressed in Iraq" to make a revolution "against the entire system" that is breeding hate. This includes the US occupation, sectarian forces, Isis, the Iraqi government and others.
Note the absence of the words, " democratic" and  "secular"…..