Archive for the 'Feminism' Category
Haitham al-Haddad
……only hates Jews who are descendants of apes and pigs.
In 2001, Haitham al-Haddad allegedly said "I will tell you the truth about the fight between us and Jews who are the enemies of God and the descendants of apes and pigs".[8] He later said that "this is the translation of what has been attributed to me" and that it had been incorrectly translated from Arabic to English.[8]

A journalist for Radio Netherlands Worldwide wrote, "Strikingly, the cleric omits the definite article "the" before "Jews." In the Arabic language, this omission could be taken to mean he was not speaking about Jews in general but only about those Jews who are enemies of God and descendants of apes and pigs.

Continues,
In a homophobic article called 'Standing up against Homosexuality and LGBTs', Haddad has written of "the scourge of homosexuality", which he calls a "criminal act" [10]

His attitudes towards women are highlighted by a comment he made in which he declared that "a man should not be questioned why he hit his wife, because this is something between them".[11]
In addition to this he has also claimed that "the most honourable and worthy role for a woman is striving to be a fine wife…this role does not only secure the best for a woman in the hereafter, but also fits perfectly with her natural disposition"[12]
The Huffington Post reports,
A London university's student union has come under criticism for allowing a pro-female genital mutilation supporter to speak at a debate on campus.
Haitham al-Haddad spoke at the School of Oriental and African Studies (SOAS) on Monday, despite having previously publicly advocated his support for FGM.
In a video posted on YouTube, he lectures on the importance of knowing female circumcision in the UK is illegal and says there is a "proper" way of carrying out FGM.
"In some countries.. they do [circumcision] a way that cause harm for the female," he says. "There are some statistics it can cause 25% death of females.. This is called the Pharaonic circumcision.. We are not talking about that. They cut extensively. That is harmful, definitely. But it is consensus of all the scholars that female circumcision is sunnah [proper].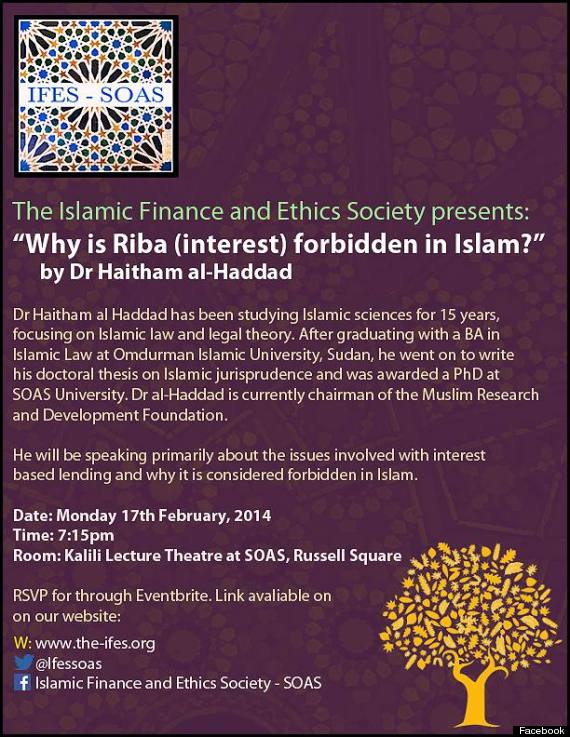 His views on Homosexuality, "Standing up against Homosexuality and LGBTs."
In order to combat the scourge of homosexuality Allah has ordained us to speak out, and that we should co-operate with others in righteousness and God-consciousness.
Tunisian Women Protesting for Fundamental Rights in New Constitution.
This week, Tunisia passed a truly historic constitution widely heralded as a progressive and monumental document.

Here's just some of what these brave elected representatives agreed upon in the face of strong pressure from the more extreme factions of their parties:

Guaranteed equality between men and women
A constitutional mandate for environmental protection, only the third country in the world to do so
A declaration that health care is a human right, with preventative care and treatment for every citizen
A democracy with civil laws that respects freedom of religion
An established right to due process and protection from torture

In one stroke, Tunisia's become more democratic than many Western countries have been for years. 

This is a revolution of democracy and a great victory for human rights — and the more we recognize that, the more Tunisia can shine as an example for the Western and the Arab world!

MESSAGE FOR TUNISIAN LEGISLATORS: We , the citizens of the world, applaud your bravery in making a strong commitment to universal human values in your constitution. People deprived of democracy around the world look to you to set the example of human rights and democratic principle — hold true to the promises made in this revolutionary document!
From Watchdog.
Last Friday, largely unnoticed in the Anglophone press, invited by Tunisia's provisional President,Mohamed Moncef Marzouki,a whole range of Heads of State, from Africa, Arab countries, and Europe ( France's President – the sole Western leader to attend) took part in  a ceremony in Tunis to celebrate this step forward.
The French Gauche anticapitaliste (part of the Front de gauche), has called the Constitution a "Phare" (a Beacon) of democratic social  principle,  though not necessarily a model that others can follow.
Some doubts about the new Constitution  remain,
On Human Rights Watch Amna Guellali (Director of the Human Rights Watch office for Tunisia and Algeria) observes,
Article 6 attempts the impossible task of reconciling two radically different visions of society. On the one hand, it caters to a hyper-religious audience that sees the government as a watchdog and protector of all things sacred. At the same time, the article describes a society that leaves each person the freedom of religious choice, without intrusion or interference. The two irreconcilable visions are forced together in a complicated and wordy fashion.

The article, as adopted, reads:

"The State is the guardian of religion. It guarantees liberty of conscience and of belief, the free exercise of religious worship and the neutrality of the mosques and of the places of worship from all partisan instrumentalisation.

The State commits itself to the dissemination of the values of moderation and tolerance and to the protection of the sacred and the prohibition of any offense thereto. It commits itself, equally, to the prohibition of, and the fight against, appeals to Takfir [charges of apostasy] and incitement to violence and hatred."

These paragraphs, overloaded with meaning and references, are filled with contradictions. More disturbing, however, is how vague they are. The clauses allow for the most repressive of interpretations in the name of offence against the sacred. Citing the constitution, lawyers, judges and politicians could interpret Article 6 however they see fit. This ambivalence could hold grave consequences for the country.
This problem, the " the criminalization of actions that could be considered "offence(s) to the sacred" remains a potential mine-field.
It is unlikely to disappear.